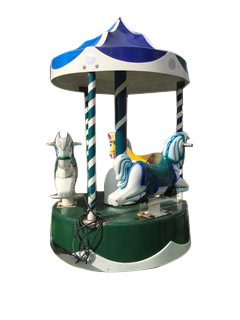 Carousel
Kiddie Carousel on Trailer
3 Monkeys Inflatables providesCarousel Event Rentals PA & MD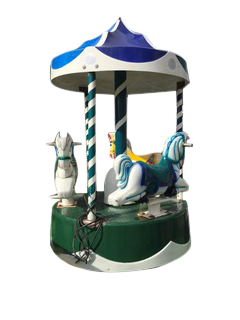 Carousel Rides
The kiddie carousel can hold up to 3 kids at a time, providing fun and enjoyment for everyone. This is on a trailer mounted so it does not to stay on the trailer, however we can drive this in to any indoor access that has full open ramp access with double door full access. Little kids just love going round and round on the carousel enjoying the ride on their little horses. This ride comes with an attendant for up to 4 hours.
Old time Carousel Ride Fun!
Do you remember riding on the carousel outside of the shopping stores? This is an oldtime favorite for those who remember that past time. We have a trailer mounted mobile Kiddie Carousel ride that can come to your location and because of it's size it fits in all types of event locations and spots, and can even go indoors if you have a full double door access. The carousel is a fun experience and gives that amazing carnival feel to any event and a special added surprise for little toddlers who get so excited to ride the carousel rides!