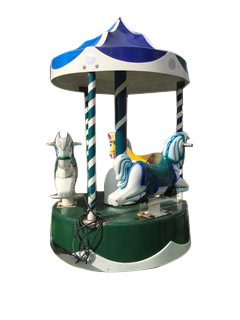 Carousel
Kiddie Carousel on Trailer
(so we can take it mobile)
Kiddie Carousel (3 riders at a time) on this motorized carousel.
This is on a trailer mounted so it does not to stay on the trailer, however we can drive this in to any indoor access that has full open ramp access with double door full access.
Little kids just love going round and round on the carousel enjoying the ride on their little horses.
This ride comes with an attendant for up to 4 hours.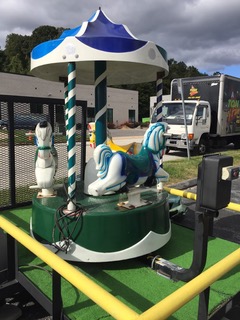 Copyright © . 3 Monkeys Inflatables LLC. All rights reserved. Red Lion PA (717) 650-7657