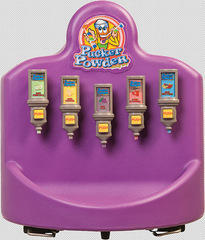 Pucker Powder Mini Machine
Pucker Powder Mini Machine Rental York Pennsylvania Area
3 Monkeys Inflatables provides Fun Foods and Concession Rentals in Central PA
Our newest addition to Pucker Powder. Our mini machine can do everything our bigger machines do, except in a smaller footprint!
Add designs & fun to your next party by adding PP Mini. Your kit includes our 30 Pucker Powder tubes/straws for your creation!
In this package you would get:
Pucker Powder Mini Rental Machine

Pucker Powder Mini Kit which includes (30) 6 inch candy tubes and 5 pre-packed flavors. (Birthday Cake, Green Apple, Fruit Punch, Strawberry and Grape.)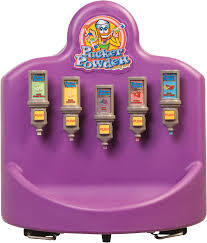 How much sugar is in these tubes?
While Pucker Powder® is basically a dextrose based product, it does not contain as
much sugar than one thinks. A 6" tube contains only 7.3 grams of sugar and carbs.
When you compare this to standard size candy bars and other candy products this is
typically 1/3 the amount of sugar and when comparing to many sports enhancement
drinks it is typically 1/6 the amount of sugar.
My child is allergic to nuts; does Pucker Powder ® contain nuts?
Pucker Powder ® does not contain nuts and it is produced in a nut free environment.
For further information on allergens please view our allergen policy at Consumer
Information.
Is Pucker Powder® Kosher?
Currently all of our Pucker Powder ® flavors are Kosher. Please view our Consumer
Information page for a list of Kosher and non Kosher products.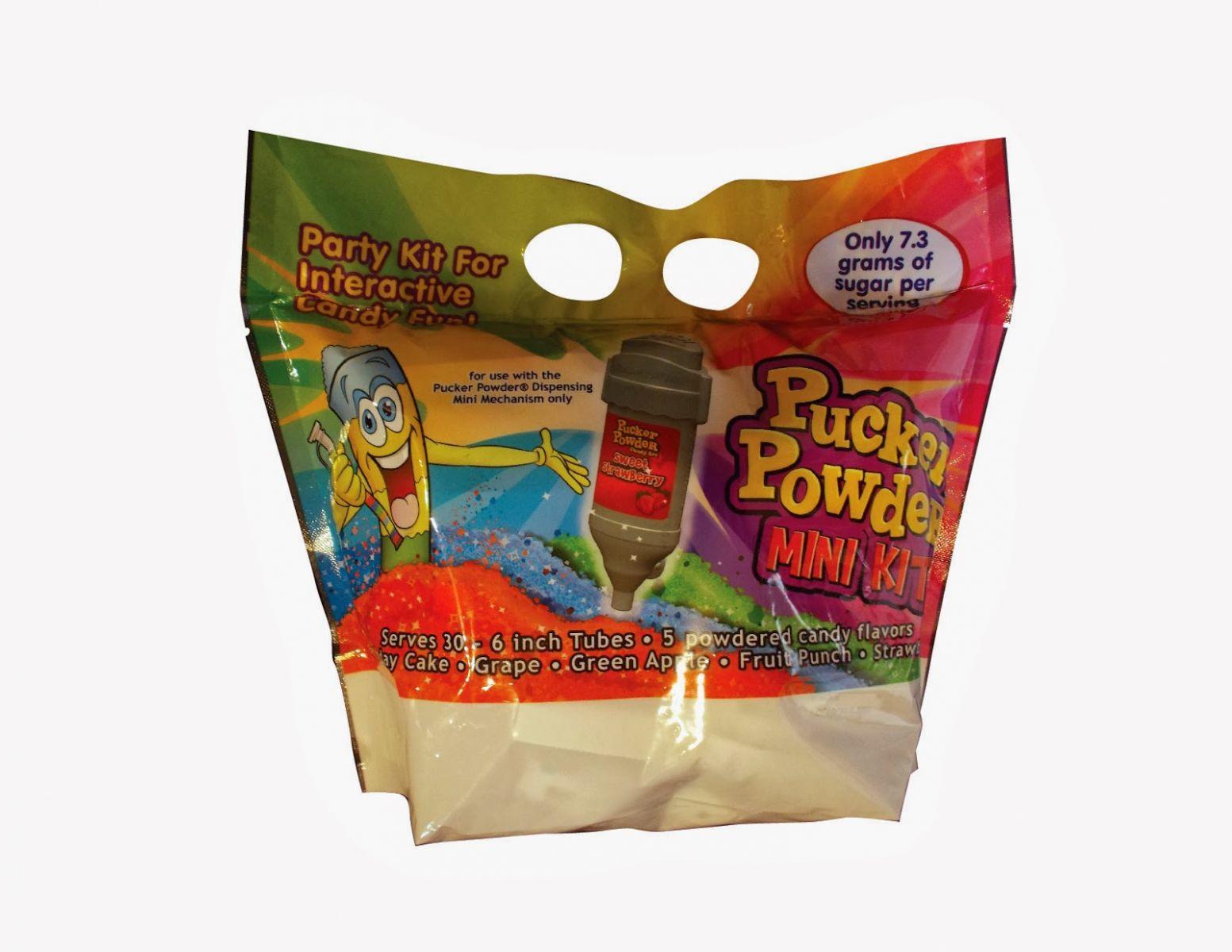 Want more? Add more tubes with our Pucker Powder Candy Additional Kits