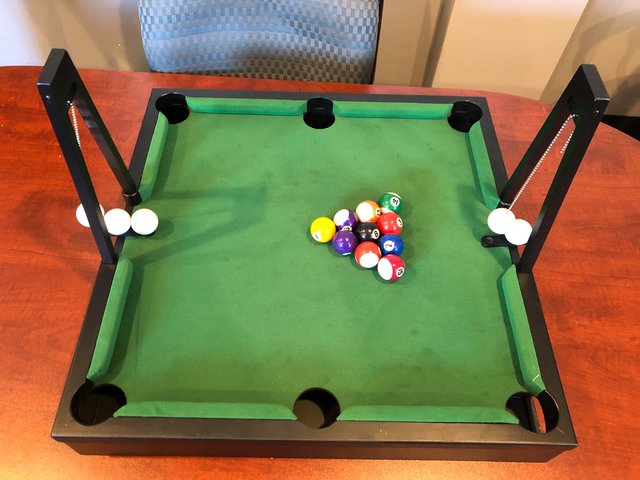 Skittle Pool Carnival Bln Game
Skittle Pool Carnival Bin Game Rental
3 Monkeys Inflatables is your Carnival Game Rental Specialist in the Lancaster, Harrisburg, Dauphin, Hershey, Camp Hill, Hanover, and Spring Grove Area. This is a Table Top Billiards Game Classic from the 1970s! This is a classic pool-style look with a wrecking ball twist. Imagine the fun of competing against your opponent to see who can get all their billiard balls in before the other person.
Twisted Competition
Compete against one another while you aim the cue ball with the swivel pointer, swing the ball and chain pendulum, and see what you hit. This game does not come with pool sticks instead you use the swinging pendulum for some unexpected fun with this new twist to the game of pool. This game is designed for those thrill-seekers who are looking for something unique and interesting for their next event. This is a 25-inch x 25-inch frame that will fit on most tables. What will you be solids or stripes? This game is very addictive and made to be easy to play. Rack 'em up!
What's included?
This tabletop game rental includes the pool table, two ball, and chain pendulums, 10 billiards balls with a rack, two swivel cue ball pointers, one cue ball. High-quality wood and felt construction. This will also come with an instruction manual to show you how to play your solids or stripes pool game.
Choose us!
3 Monkeys Inflatables has been in business for over 12 years offering Party, Event, and Inflatable Rentals to York Pennsylvania, and surrounding areas like Lancaster, Harrisburg, Hershey, Baltimore, Hanover, Carlisle, Reading, and so many more across Pennsylvania and Maryland. We are the industry leaders in Customer Service, Innovative and Creative Rentals, New Additions every year, and creating the most amazing and entertaining events to bring to our customer's events ensuring they are the stand out at their events by delivering what we promise.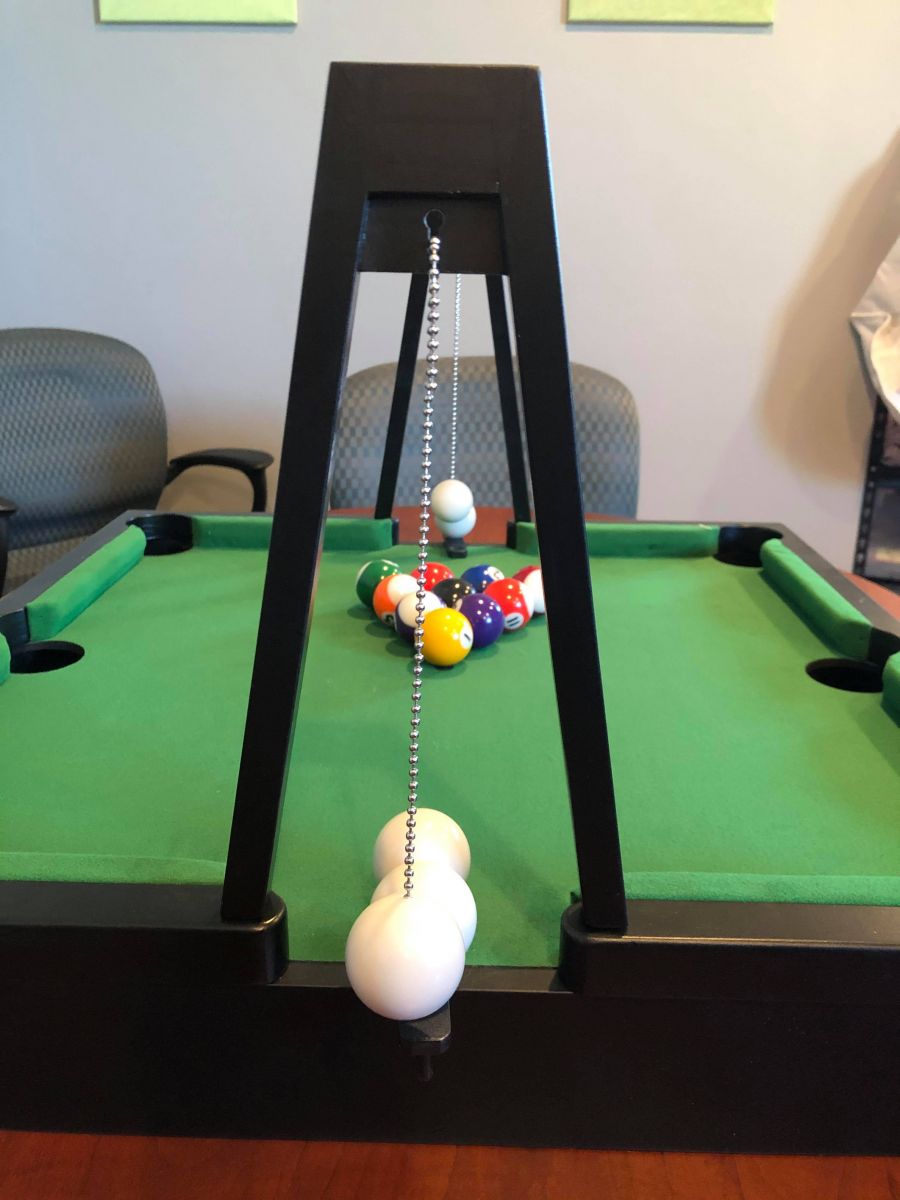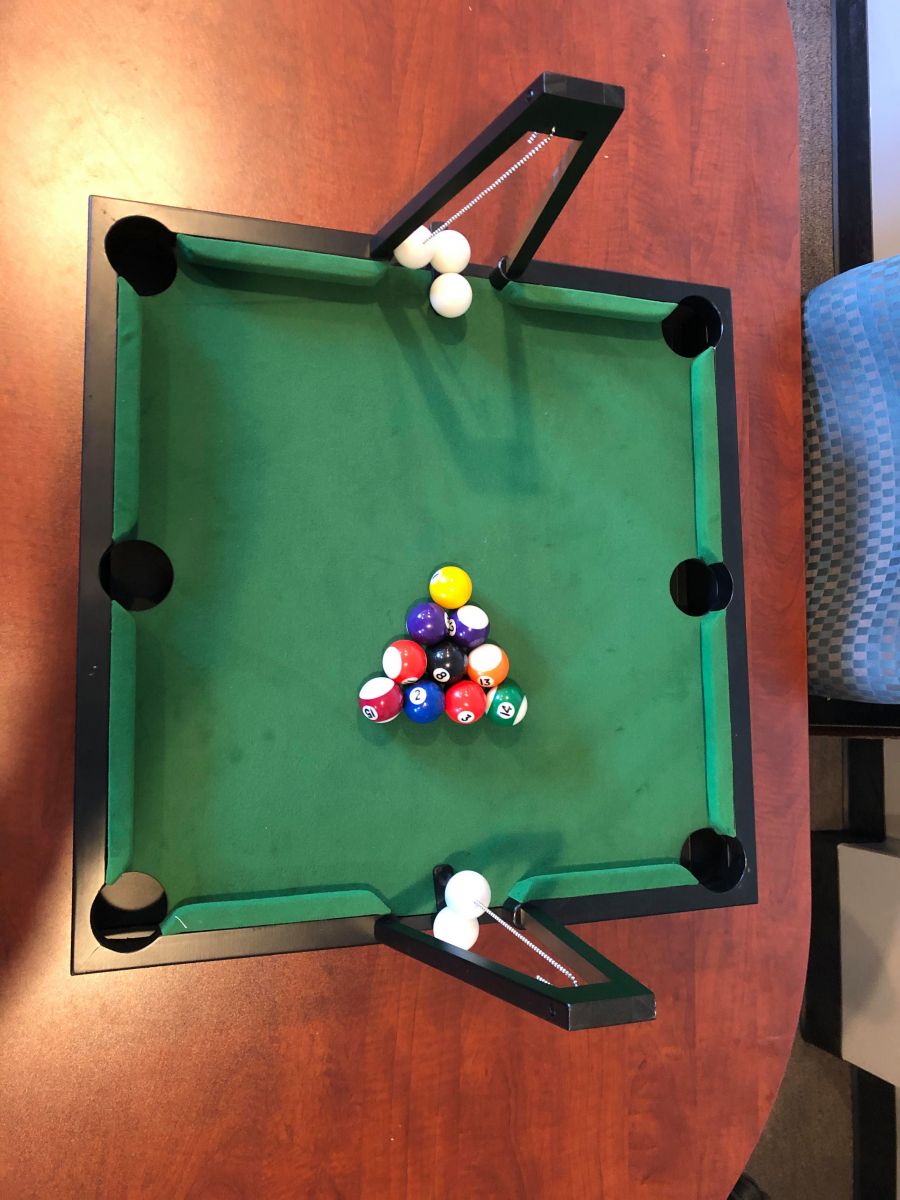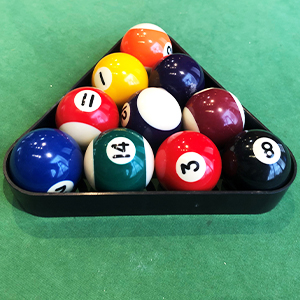 Delivery Area
We deliver to all of Central PA
and
Northern Maryl
and
in popular cities like; Mechanicsburg, Enola, Camp Hill, New Cumberl
and
, Hummelstown, Carlisle, Etters, Middletown, Hershey, Elizabethtown, Palymra, Annville, Lebanon, Myerstown, Steelton, Pine Grove, Duncannon, Jonestown, Halifax, Newport, Millersburg, Lewisberry, Mount Wolf, Lemoyne, Boiling Springs, Shermans Dale, Marysville, Dauphin, New Bloomfield, Mount Holly Springs, York Springs, Lykens, Millerstwon, Grantville, Fredericksburg, Elizabethville, Liverpool, Bethel, Tower City, L
and
isburg, Tremont, Williamstown, Loysville, Wellsville, Bainbridge, Highspire, Thomsontown, Grantham, Ellitosburg, Dalmatia, Wisconisco, Gratz, Summerdale, Cornwall, Maytown, Mount Gretna, Rehresburg, Struasstown, Plainfield, Emigsville, Muir, Pillow, Rheems, Lawn, Mount Aetna, New Kingstown, Campbelltown, New Buffalo, Quentin, Rossville, Ono, Perry County, Cumberl
and
County, York County, Lancaster County, Adams County, Franklin County, Berks County, Schuykill County, Northcumberl
and
County, Juanita County, Bucks County
and
many more!