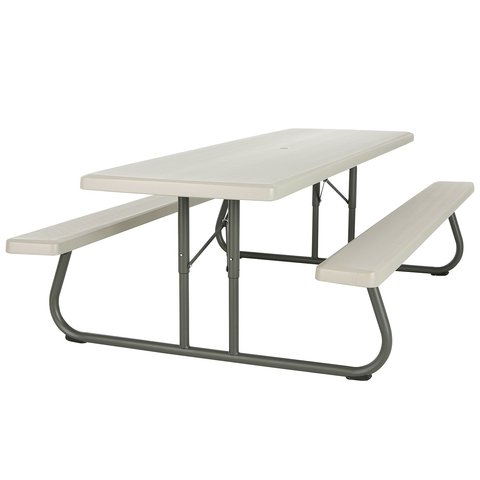 Picnic Tables
Picnic Table - 6 foot - York Pennsylvania Area
3 Monkeys Inflatables is your Picnic Table Rental Specialist in Lancaster, Harrisburg, Hanover, Elzabethtown, Hershey, Reading, Baltimore, Hagerstown, and Bel Air Area.
Our 6 foot plastic picnic tables are perfect for a small gathering where you need 6-8 people per table and you don't want to worry about getting seating on top of the table. This is a one piece unit that has both table & seating together. Think craft make and take events and this being perfect for make and takes. This is also perfect for kids parties, corporate events, church events, bar mitvahs, bah mitvahs, school events, and just about any other type of event that you need seating & tables for.
White with grey undertones
72x30 polyethylene tabletop
Comfortably fits 6 adults. Can fit up to 8 however dependant on the size it might be too jammed.
Unfolded and put in the area of your choice.
Copyright © . 3 Monkeys Inflatables LLC. All rights reserved. Red Lion PA (717) 650-7657