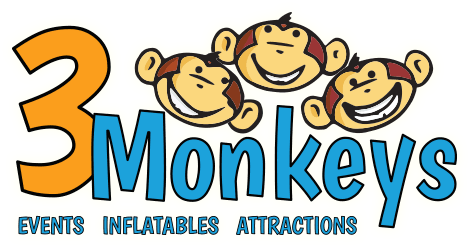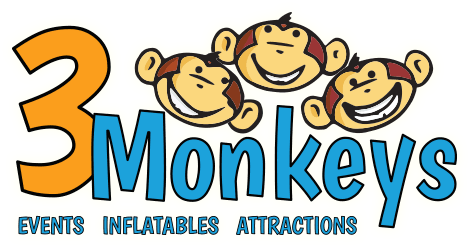 3/15/16
"I just wanted to thank Brandon for his professionalism and he his wonderful interaction with the high school students. One teacher said he was so calm he should teach drivers education. He was GREAT!" Stacey G.
4/29/16
"Thank you for being so flexible with our delivery time due to the weather. Thank you for your willingness to work with us to be sure our event was successful." Kerry O.
4/29/16
Simpson Bounce "No. Everything went as planned and ordered, they boys even came back to add sandbags due to windy day. The kids loved the house and enjoyed themselves immensely."
5/21/16
Ordered: Slide, Obstacle, Dunk Tank & several Carnival Games. "Thank you for being so flexible with the drop off and pick up times! There was an event held at our venue site immediately before our preschool graduation, therefore the bounce house could not be set up as early as possible! Your company was very flexible with setting up quickly and picking up early so we didn't have to wait on site in the rain for three hours. The delivery men were very professional and accommodating.......all the reasons we will continue to be return customers as we have been for the past three years. Nice job 3 Monkeys!" Melissa S
6/3/16
"I forget the guys that were on set up for us. They are awesome. They arrived 15 minutes early and everything was set up 40 minutes early for the students to use. Thank You!" Tina H.
6/7/16
"Once again 3 Monkeys delivered! There were easy to work with and quick to answer email. The men sent to staff items at our overnight graduation party at school were professional and polite." Jill T.
6/10/16 "Love the confirmation phone call and email. Everything perfect! Also appreciate the repeat customer discount. We will repeat again!!" Jennifer C.
6/10/16
"The attendants were awesome the office staff was great to work with it made our event perfect!" Kim B
7/3/16
"The bounce house was great, the service was great, everyone I dealt with was professional and personable. Arrival and tears own was prompt and on time. The yard was left the same way it started after the bounce house was gone! Thank you for the gram eat service!" Holly G.
7/23/16
: "We appreciate everything you did for the #teamzach event. It was a huge hit and we really appreciate the soccer Billiard donation for the day. It was a big hit. Thanks again!" Erin S.
9/11/16
: "The driver who had the long hair and beard, sorry did not get his name. But he was extremely courteous and very professional. He knew the equipment and was very helpful. Highly recommend him and your service." Dino H.
10/15/16
"This was the best decision that I made for my sons birthday party! The driver and his set up crew were respectful, very kind, and friendly. They made sure everything was located where I wanted and to my satisfaction several times during the set up process. The children absolutely loved it and it was a huge hit! When I called to make my reservation, the bounce house that I had originally wanted was not available, but the receptionist was very knowledgeable and helped me choose what was best for us. I would absolutely recommend your company and would not hesitate to use 3 Monkeys again!" Katie L
10/16/16
: "I was very pleased with the service and will use you every year for our twins birthday party. Thank you!" Nicole W.
10/23/16
"Thank you for being so kind and prompt .
Greatly Appreciate it!" Lori V.