Articles by 3 Monkeys Inflatables
Articles | Blog Content Central PA
Event
&
Party
Rentals
to educate and help our customers with questions and answers to their most sought-after questions. We also have interesting
event
s, birthday parties, and articles that will help our customers when planning parties or
event
s for both backyard parties and corporate parties!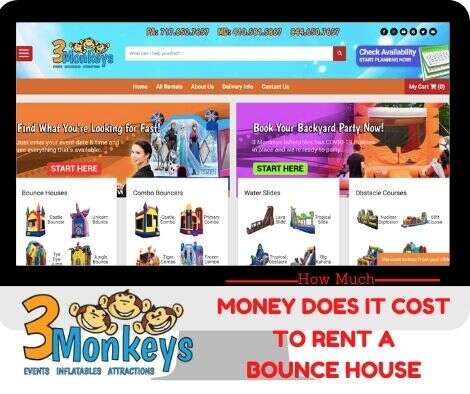 How much money does it cost to rent a bounce house?
In this article about how much money it cost to rent a bounce house, we explain the costs, and common rental questions that come up if you are new to renting bounce houses.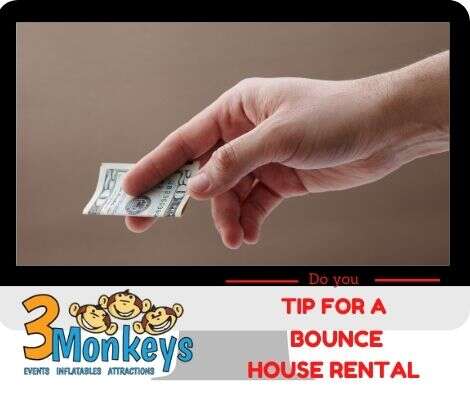 Do you tip for a bounce house rental?
Get the answers on how common it is to tip your bounce house delivery and pickup drivers, and what amount is considered fair?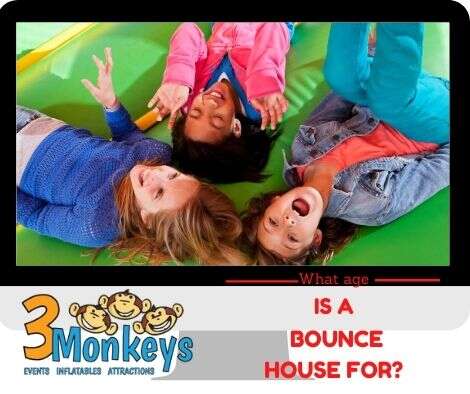 What age is a bounce house for?
3 Monkeys commonly gets the questions asking if bounce houses are ok for teens, or adults, or even how old you need to be to enjoy a bounce house for your next party or event.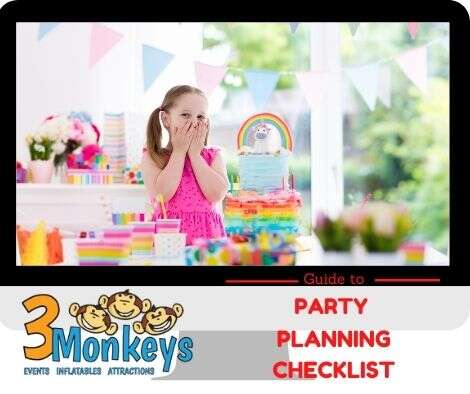 Check out our best party planning tips to help our 3 Monkeys customers plan their next party with such ease and care with our fast checklist to make sure you haven't forgotten anything and make you the star you are.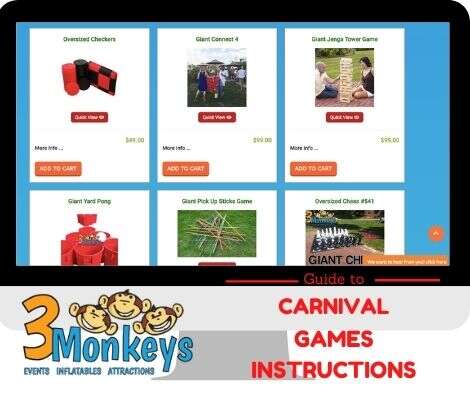 Carnival Game Instruction Sheet
Read about all of the cool carnival games, with this game instruction guide with tips on how to play, ideas for rewards, and even age suggestions!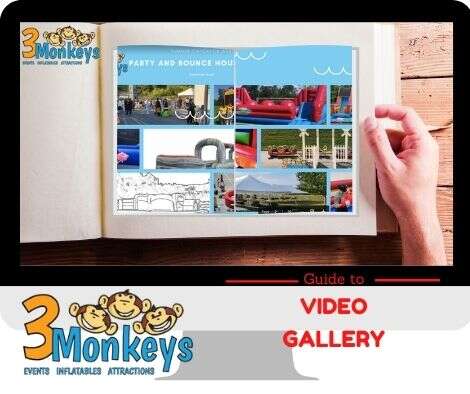 Summer Staycation Ideas Photo Album
Take a look through the photo album full of staycation inflatable and event ideas to handle the best summer party ever right in the comfort of your own home. #winning!
Delivery Area

We are proud to deliver to all of Central PA Northern Maryl in popular cities like; Mechanicsburg, Enola, Camp Hill, New Cumberl, Hummelstown, Carlisle, Etters, Middletown, Hershey, Elizabethtown, Palymra, Annville, Lebanon, Myerstown, Steelton, Pine Grove, Duncannon, Jonestown, Halifax, Newport, Millersburg, Lewisberry, Mount Wolf, Lemoyne, Boiling Springs, Shermans Dale, Marysville, Dauphin, New Bloomfield, Mount Holly Springs, York Springs, Lykens, Millerstwon, Grantville, Fredricksburg, Elizabethville, Liverpool, Bethel, Tower City, Lisburg, Tremont, Williamstown, Loysville, Wellsville, Bainbridge, Highspire, Thomsontown, Grantham, Ellitosburg, Dalmatia, Wisconisco, Gratz, Summerdale, Cornwall, Maytown, Mount Gretna, Rehresburg, Struasstown, Plainfield, Emigsville, Muir, Pillow, Rheems, Lawn, Mount Aetna, New Kingstown, Campbelltown, New Buffalo, Quentin, Rossville, Ono, Perry County, Cumberl County, York County, Lancaster County, Adams County, Franklin County, Berks County, Schuykill County, Northcumberl County, Juanita County, Bucks County many more!