The Ultimate Guide to Planning the Best Birthday Party: Unforgettable Celebrations Made Easy
Central PA & Northern MD's Best Birthday Party near you!
Birthday Party Planning and Rentals
When it comes to planning for your special birthday celebration, 3 Monkeys Inflatables is the industry leader, providing more parties and celebrations than anyone else in the Central PA and Northern MD area.
Searching for the best party and birthday ideas
When you are searching for the right fit, with the perfect equipment to make sure your special someone stands out in the crowd and feels special at their birthday celebration, you know you can trust 3 Monkeys Inflatables to not only make that happen, but to exceed those expectations!
Best Reputation for Birthday Parties
When it comes to reviews, and customer feedback, 3 Monkeys Inflatables checks off all of the must-haves, brings in the best and biggest selection of equipment, and has the best reputation in the community.
When you planning for the Best Birthday Party Ever near you, then you want a local vendor you can trust. 3 Monkeys Inflatables has been in business since 2007, and have a great reputation as not only having great staff, and great equipment, but providing amazing customer service, and a great training program for their staff. Between educating the customers and staff about safety with inflatables and rides, and creating a great empowered team they are the standouts in the Central PA and Northern MD area for Birthday Party Rentals.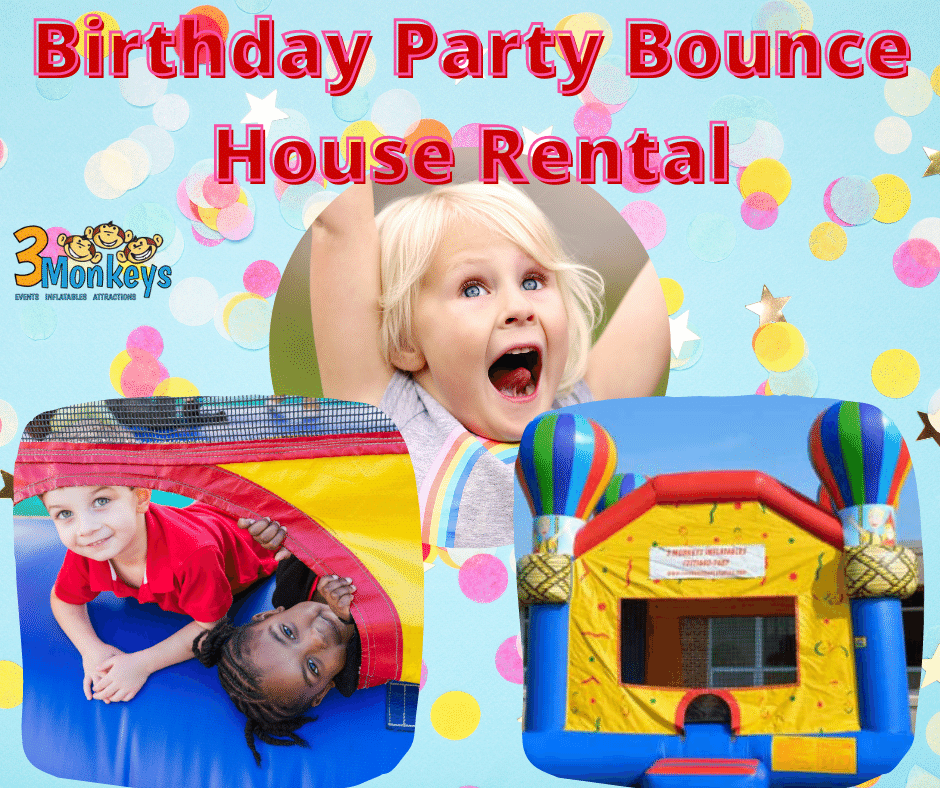 Birthday Party Bounce House Rentals
When planning for an upcoming birthday party and wanting to make it extra special a bounce house is a great boredom buster that turns any party into a celebration. Smiles and laughter follow a bounce house, and drive kids to just laugh and bounce all day long exclaiming when the parties are over "that was the best birthday party ever!" which is music to any parent's ears, after pulling together a party you hoped would be a win! You can choose from our Bounce House Rentals which are a huge hit and very popular, or level up to our Combo Bounce Houses with slides. This allows for participants to have a few different inflatable elements all in one portable bouncy house. It pairs a slide, bounce house, and basketball all together!
Birthday Parties with a Bounce House Slide Rental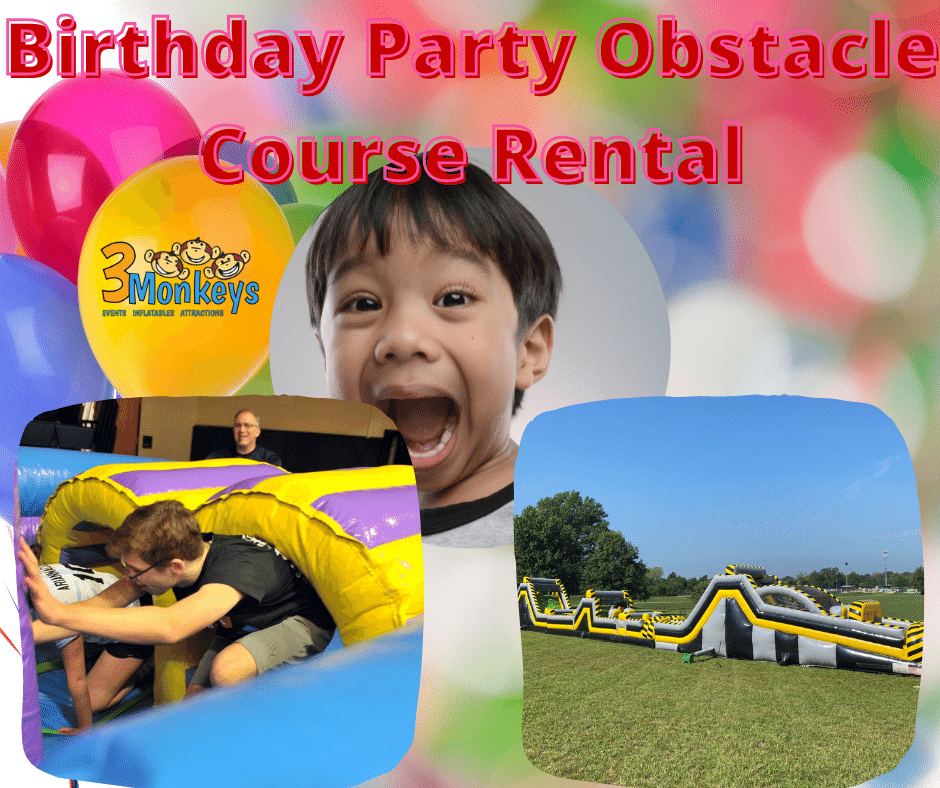 Birthday Party Interactive and Obstacle Course Rentals
Birthday Parties with Obstacles and Interactives are highly sought after by older kids in middle school, high school, college & adult ages. They are perfect for those ages due to the competitiveness element that they bring out, as well as the agility needed for them. These are great for parties and events, because typically most of our obstacle course rentals are fast-moving, and encourage that race element that helps cut down on lines -which is perfect when you have a house full of kids for a party and don't want to hear about how boring the party is and there is nothing to do. This keeps the party outside and not inside your house!
Birthday Party Interactive Inflatables for Rent