Retro Video Game - 4 station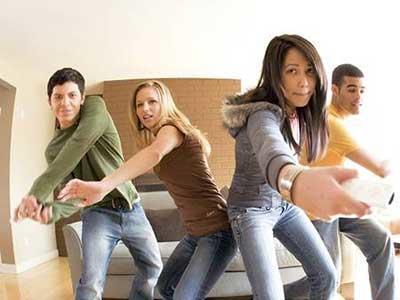 Please call to reserve this item.

Description
Cyber Sports Video Games 4 Station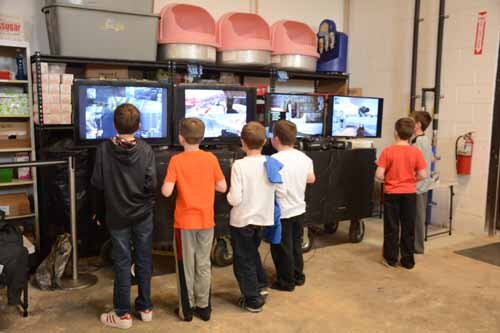 3 Monkeys Inflatables provides cyber sports video gaming in 4 stations in York, Lancaster, Harrisburg, and surrounding counties.
Cyber-Sportz to provide the ultimate console video game attraction for any event. We proudly use official Sony Playstation, Xbox 360 and Nintendo Wii products and 32" HDTV's to give our clients the most electrifying gaming experience possible. Imagine rows of your favorite video games. 3 Monkeys can put them anywhere for your party or event, however, we suggest you use them under a tent or inside the location to reduce glare.
With our rolling 32" video game carts, we can provide up to eight large high-definition screens for video gameplay. Each screen is optimal for one or two players.
Here's Some of What We Can Offer
Nintendo Wii Games - Popular Wii video game system where players can really get into the game.

Guitar Hero or Rock Band - Musical performance games sound and look great at your party.

Dance Dance Revolution - One of the most popular games ever is available to jam out at for your party or event.

Competitive Karaoke - Sing your way through the hits, challenging your friends along the way

Xtreme Racing Simulator 2.0 - Xtreme Racing is our formula one video game simulator.
Max Size
Bigger is always better! With 3 Monkeys, you can blow up any of your favorite games like Wii, Guitar Hero, or Rock Band on giant 10'x12' inflatable screens. Players will enjoy a giant life-size experience that can't be recreated at home.
Inflatable screens require 10' or higher ceiling clearance. Games need to be set back further from the player, as well. It's recommended that you have at least 15 feet of space between the players and the game. 3 Monkeys can set up to 4 Max Size screens for your event.
The Perfect Rental for All Types of Events
Our mobile gaming stations brought to your location are the perfect rental for all types of events. They are a super hit at college events, corporate events, birthday parties, school functions, and more. Maybe you just want to reward your students or employees with a little bit of downtime where they can gather and have some fun together. Mobile gaming stations encourage teamwork, players encouraging one another, laugher, and a genuinely good time!
How to Rent a Mobile Gaming Station for Your Party or Event
This is a specialty rental item that comes with an attendant so we urge you to call the office or email us (717-650-7657 or info@3monkeysinflatables.com) if you have other questions or are interested in reserving this party rental equipment for your party.
Delivery Area
We deliver to all of Central Pa and Northern Md in addition to other locations. The delivery fee for your zip code will depend upon its distance from our shop, therefore each city is different. If you do not see your city listed on our website please do not assume we do not service your area. It is best to call our office to find out. Some of the cities we frequently service are Red Lion, Felton, Dallastown, Brogue, York, Hempfield, Millersville, West York, Manchester, Spring Grove, Stewartstown, Glen Rock, Bel Air, Baltimore, Freeland, and more!