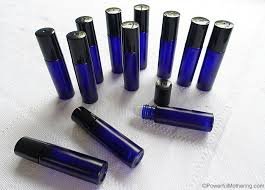 Description
Essential Oil Make and Take York Pennsylvania Area
3 Monkeys Inflatables is your Essential Oil Make and Take Craft Supplier in Harrisburg, Lancaster, Hanover, Hershey, Reading, Baltimore, Hagerstown, Bel Air, and Frederick.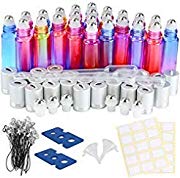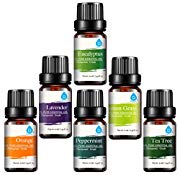 How does it work?
Make your choice between rollerball or spray and make one make/take. This make/takes will produce 24 of the make/take essential oil rollerballs (so would be appropriate for up to 24 guests) The scents that will come in your roller ball make and take will be Eucalyptus, Lavender, Lemon Grass, Orange, Peppermint, and Tea Tree. You will need a table/chairs for your participants. 1 hour depending on the size of the group.
Benefits of the Essential Oils Roller Balls
Depending on the different scents they can have all types of benefits as aromatherapy can help anxiety, depression, stress, moods, headaches, and more. These are great for on-the-go aromatherapy offering natural improvement for headaches, moods, depression, stress, and more. The best places to use the roller ball would be the inner wrists, behind the ear, the temples, the back of the neck, and even under the nose. You can for example make eucalyptus roller balls that could provide benefits for mental balancing, sharpening the perception, and helping with colds and flu by taking a deep breath to open up your nose. Meanwhile, a Lavender roller ball would help with reducing anxiety, stress, helping with headaches and nervous tension. Lemon Grass and Orange are both great for helping relieve stress, anxiety, and depression. Peppermint roller balls can help with head tension, nausea, muscle stiffness, improve breath and focus, and believe to be a very relaxing scent. Tea Tree Rollerball is a great one to keep on hand for soothing skin burns, cuts, scrapes, insect bites, pimples, and more. We have a great collection of scents that make sense in covering all areas of need in this one workshop.
Additional Time
You can add more time if you think you need more than the one hour this craft takes to complete for the 24 guests. Add $75 per 1/2 hrs of make/take table. Add $125 per 24 to add the 2nd item. This is a great craft that will be adapted to a take and make for social distancing events
.
Book your event in York Pennsylvania & surrounding cities
Book your event online by finding the item you are interested in renting and adding to the cart. After you add to the cart any items you want to rent and then check out by adding your booking information and completing a 25% deposit. If you need assistance please call our office at 717-650-7657 or 410-581-5867 or email us at info@3monkeysinflatables.com. 3 Monkeys Inflatables is proud to offer Delivery and Setup in York Pennsylvania, Central PA, and Northern MD.