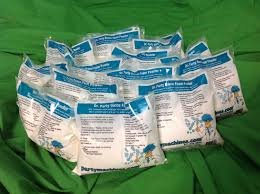 Description
Foam Powder For Foam Pit Rentals York, PA
York Foam Powder for Foam Parties
The foam powder is designed to work with our Foam Pit (Large) to create the most amazing Foam Party. These foam parties are the newest hippest teen, college, and event rental right now as the kids are excited to play in the foam and play music at the same time and have what they love to call a big Foam Party.
Some Details on Foam Parties
The foam powder lasts up to 1 1/2 hours as you get 2 packs of Foam Powder with the Foam Pit initially and then if you think you may start your party early or have a longer than the 1 1/2 -hour party you would want to order here for extra packs so you can be sure to have a ton of foam flowing for your entire party. The foam is light and fluffy and of course, you will get wet from the foam as it is water-based. So throw on your bathing suits, or just go in your clothes if you don't mind them getting wet, and let's groove down with some foam party fun!
Rent the Foam Machine Inflatable

If you are purchasing the foam powder then you need to ensure you have rented the Foam Inflatable Package first, and then add the foam powder. Foam Powder is a must-have for Foam Pit Rentals and will require to have a water source on hand to ensure we can add the powder mix to water and mix it up to create the foam needed for the foam machine to create that amazing puffy light foam for the foam pit. If you have questions about how many packs you need please get in touch with our office either by phone at 717-650-7657 or email at info@3monkeysinflatables.com. We would love to help you create your next great party with the Foam Machine and extra foam powder packs.

Precautions with a Foam Party
Keep in mind that our large inflatable is a 24x24 Inflatable Foam Pit allowing up to 12 guests at a time. We do not allow any type of diving or reckless play in and around the foam machine and we do ask that all participants take any valuables out of pockets and leave them outside of the foam machine so that they don't get anything ruined by the foam solution/water.
Delivery Area
3 Monkeys Inflatable Party & Event Rentals is located in York, Pennsylvania. We also serve Harrisburg, Lancaster, Carlisle, Baltimore, Reading, Camp Hill, Wyomissing, Towson, Owings Mills, and more Pennsylvania & Maryland Cities. Please contact us if you need clarification on any additional cities we might service.