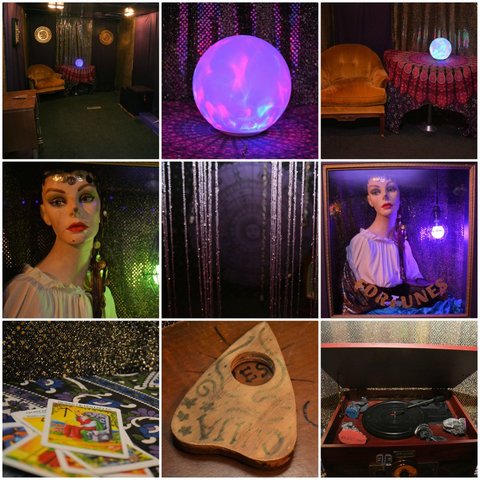 Fortune Teller Escape Room
Fortune Teller Parlor
This is a 30 minute escape room trailer with a difficulty level of intermediate/advanced. We can also reduce the number of puzzles in this room to make it a 15 minute room.
You went to see a fortune teller and during your session she cast a spell on the parlor which has trapped all parlor goers inside with no way to escape. The only way to release the spell is the gain access to the fortune tellers black crystal ball, which she keeps with her at all times. You can see the crystal ball but cannot access it without working together as a team to solve the many challenging puzzles within the room. This escape room is extremely authentic and you and your guests will feel like they are in a real fortune teller parlor. There are 8 puzzles to solve in this room in order to gain access to the crystal ball and release yourself from the parlor. Will you successfully solve the puzzles and be released yourself….or will you be trapped in the parlor eternity?

This is for up to 3 hours and will come with an attendant.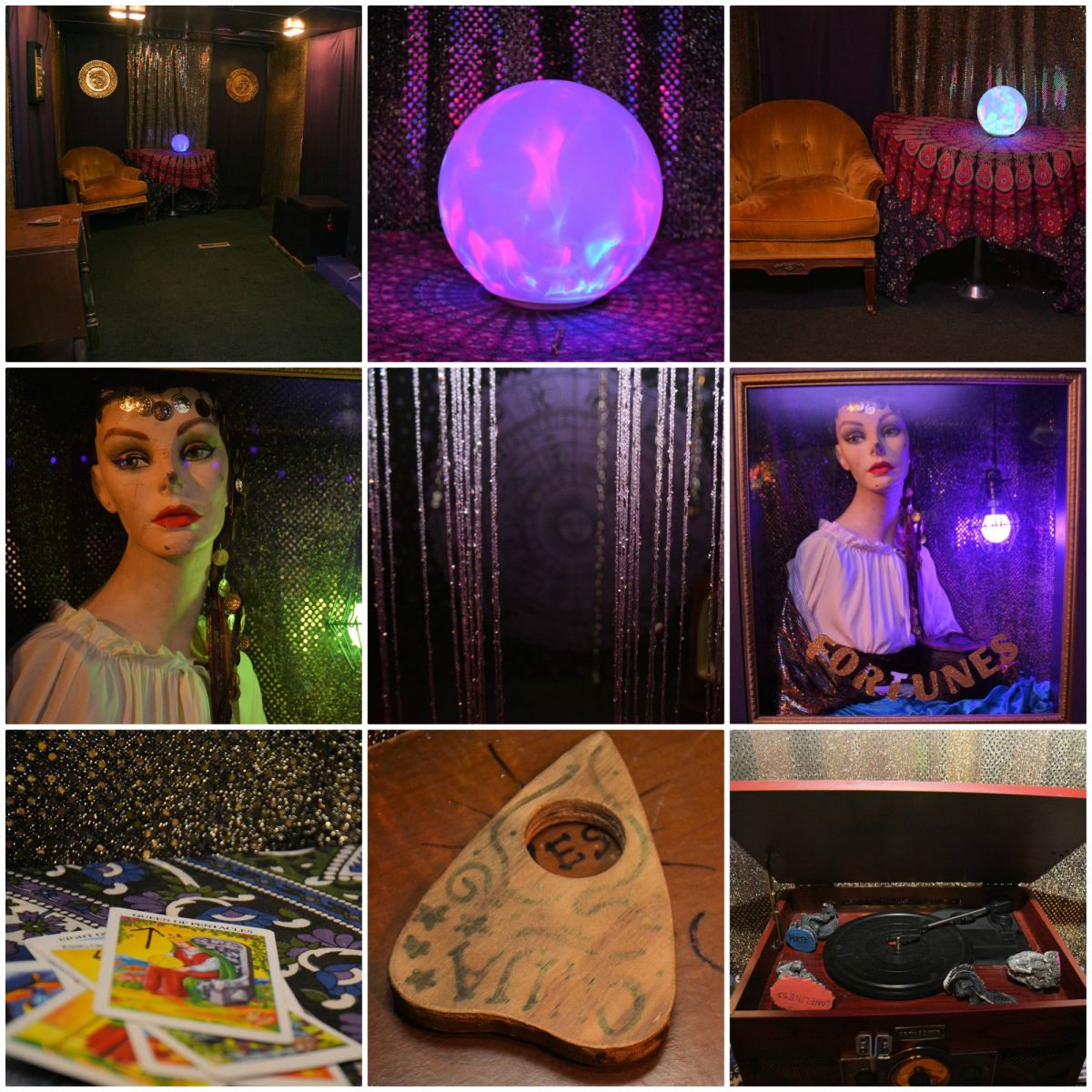 Copyright © . 3 Monkeys Inflatables LLC. All rights reserved. Red Lion PA (717) 650-7657