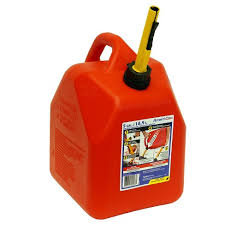 Gas Refills | 5 gallons
Gas Refills 5 gallons York Pennsylvania Area
3 Monkeys Inflatables is your one stop rental location providing Generator Gas Refills for all of your party rental needs in Harrisburg, Lancaster, Hershey, Hanover, Lampeter, Reading, Baltimore, Owings Mills, and Bel Air.
Add Peace of Mind to your event
Take away the worry about running out of gas in your generators during your event. Our generator rentals include full tanks of gas which enables them to run between 4 to 6 hours depending on the size of the generator and the load that is placed on it. In order to ensure you don't run out of gas during your event, you can purchase additional fuel from us and we will bring it to your event along with the generators and other equipment you have rented. Our gas can rentals include 5 gallons of fuel which will provide additional run time for any generators you rent from us.
This eliminates you having to go buy a gas can, purchase the fuel, and transport it in your vehicle. Think of all the time, energy, and possibly fuel in your vehicle this will save.
3 Monkeys strives to be your One Stop Shop for all your event needs….and this is just another example of how we do it.