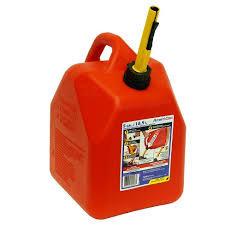 Description
Gas Refills 5 gallons York Pennsylvania Area
3 Monkeys Inflatables is your one stop rental location providing Generator Gas Refills for all of your party rental needs in Harrisburg, Lancaster, Hershey, Hanover, Lampeter, Reading, Baltimore, Owings Mills, and Bel Air.
Add Peace of Mind to your event by having a Gas Refill on hand.
The last thing you want, in the middle of your event, in the middle of everyone having fun, is for a blower to turn off and an inflatable to begin deflating because the generator ran out of gasoline. Take away the worry that is somewhere in the back of your mind, about running out of gas in your generators right in the middle of your event. Our generator rentals do include full tanks of gas which enables them to run between 4 to 6 hours depending on the size of the generator and the amp load that is placed on it but it is always a good idea to have that extra can of gasoline nearby. To ensure you don't run out of gas during your event, you can purchase additional fuel from us, and we will bring it to your event along with the generators and other equipment you have rented. Our gas can rentals include 5 gallons of fuel which will provide additional run time for any generators you rent from us.
Gas refill rentals eliminate you having to go buy a gas can, purchase the fuel, and transport it in your vehicle. Think of all the time, energy, and possibly spilled fuel in your vehicle that this will save and prevent.
3 Monkeys strives to be your One-Stop-Shop for all your event needs….and by offering the gas refills of 5 gallons, this is just another example of how we do it.
Questions and Answers About Gas Refill Rentals:
Q: What type of gasoline should we use in the generators?
A: We fill our generators with regular, unleaded gasoline.
Q: Will the setup crew show me how to use the generator?
A: Yes, our setup crew will show you how to turn the generator on in case you don't want to run it and use fuel prior to your party starting. Keep in mind however that if you run the generator prior to your party, it IS using fuel and you will very likely need to refill the generator at some point during your event.
Q: Should I wait until it runs out to refill it?
A: We suggest checking the generator every so often to see what the gas level is. If you don't want to risk it running out it never hurts to just top it off.
Q: Is extra gas included with a generator rental?
A: NO. We do not leave extra gas to refill the generator. It is your responsibility as the customer to either have gas on hand or add extra to your rental.