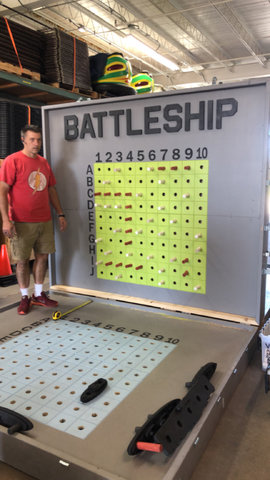 Giant Battleship
Giant Battleship Game Rental York, PA
3 Monkeys Party Rentals delivering to York, Harrisburg, Lancaster, Carlisle, Baltimore, Reading, Camp Hill, and more Pennsylvania & Maryland Cities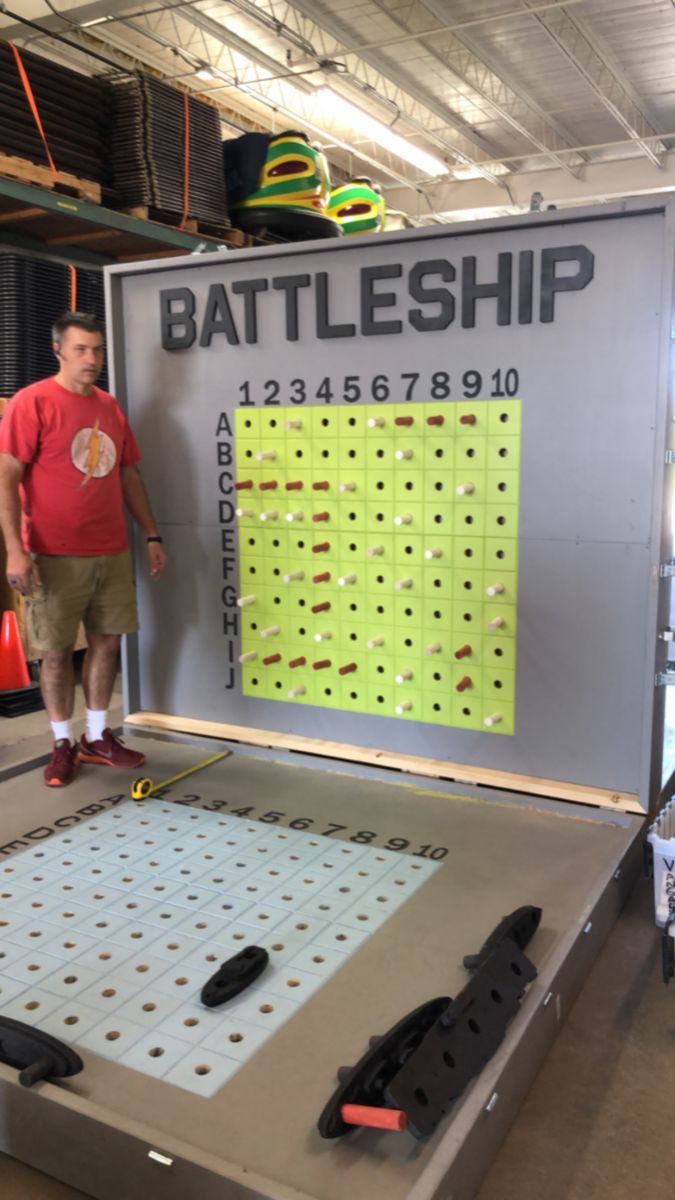 YOU SANK MY BATTLESHIP!
3 Monkeys Party Rentals Giant Battleship game rentals is just like the one you played when you were a kid, only it's 8 feet wide, 16 feet long and nearly 8 feet tall. Out Battleship game is so big, that you truly become a part of the game while playing. The level of detail put into creating this one of a kind game will blow you away. From the gridded gameboards with detailed letters and numbers to the giant ships that are large scale replicas of the ones that come in the original version of the game, no detail was left out.
Play and Strategy!
This is a game of strategy where the object is to "sink" all of the other player's ships before they sink yours. Players take turns calling out spaces on the board indicated by letters and numbers. If there is a ship in that location the other player indicates that by calling out HIT….if there is no ship in that space then they indicate that by calling out MISS. Players then insert red pegs on the board to indicate hits or white pegs to indicate misses for the shots they and their opponent have taken so they can track their progress.
Can be played 1 on 1 or team up with some friends and make it a 2 on 2 games. Either way, this will be a unique experience that will create memories for years to come.
Space Requirements
Because this game is nearly 8 feet tall, if it is going inside a building we need to ensure we have the level or ramp access to a door with an adequate amount of clearance.
This is up to 4 hours with an attendant