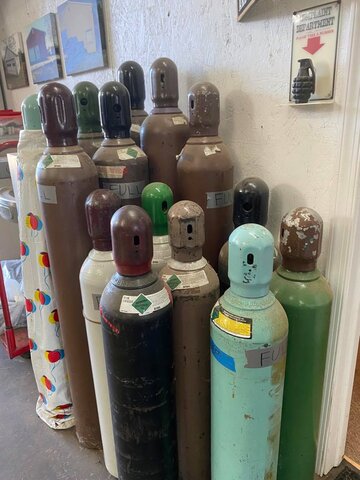 Helium Tank
Helium Tank Central PA & Northern MD
Helium tanks for your rental and party needs in Central PA and Northern MD
Helium Tanks are often thought of as a must-have party rental item because they allow you to blow up tons of balloons at a fraction of a price versus going to a Party Store or Grocery Chain. They are great for blow-up balloons for indoor and outdoor use. The helium tanks can work to blow up latex and mylar balloons.
Party Rentals
Who's ready to have a party and decorate with balloons and streamers! I know it's a great landmark to add helium balloons on mailboxes to mark the party location, and of course, surprise the party guest of honor with a big bouquet of balloons. Birthday Parties, Graduation Parties, Weddings, Showers, Grand Openings, and many other Party types use helium tanks to create that extra decoration to really show the guest of honor how special they are.
Book Now
If you are ready to book your helium tank you can call our office if you are just booking the helium tank alone and want to do a pickup on it. If you are also getting other items and want it delivered with them then you can add it to your cart and checkout after you have put everything you want in the cart and place a 25% deposit down with the remainder paid the day of delivery at the setup.