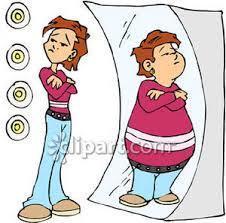 Description
Mobile Fun Mirrors Rentals in Pennsylvania and Maryland
Fun Mirror Rentals in York, Lancaster, Harrisburg, and surrounding areas


You know them probably by the name Fun House Mirrors largely popular back in the '80s where you stand in front of the mirror and get dependent on the way the mirror is bent funny impressions of your image. They are so much fun in a group looking at the funny way your image distorts in the mirrors. Definitely, a must-have at any type of kids carnival, festival, fun day, reward day, camps, or just about anywhere that kids will be walking around with attractions at them. The kids and their parents love to see each other's images and laugh and play with the mirrors. We do have 2 different mirrors you get for the one low price. They, of course, don't require any electricity so they are a quick and easy setup for your event and you can pretty much place them anywhere which is great when you are having spots that have no power and you need some things to fill your carnival or fair. Dimensions: 5 ft Tall | 2ft Wide
What can I rent fun Mirrors for?
There are so many places you can rent fun mirrors that would be perfect for your parties and all the many places you go! These fun mirrors are something that kids really smile about. It gets them excited seeing them and making funny faces in front of them. They call their friends over and they both make funny faces or yell to grandma or grandpa or cousin Vinny..whoever they call over you know for sure they will spend a little time comparing each other in the mirrors and making funny faces to themselves and their friends on who looks the craziest of all. The fun mirrors are a fun interactive game rental that allows for all ages, and abilities to have fun, smile, and throw a little laughter out there. Since they require no power at all to use they are a great carnival item for your fair, festivals, or parties because there are so many of the bigger inflatables & games that need power it's nice to throw a few items into the mix that don't require power so that you are able to spread out your event and make it look larger with a few strategic pieces added to your rental list. We rent fun mirrors in Central Pennsylvania, and Northern Maryland area.
What do I need to book these fun mirrors?
You will need to know your date for your event, and what times you want the rental. (The rental is guaranteed for up to 8 hours) you choose the times and then either reserve them on the online registration system of our website by adding your item to the cart and then after you are finished adding all of your rental items you would click on complete my order. At the completion of your order, you will be asked if you want to pay in full or just a deposit. The deposit is 25% of the total due, with the remainder of the balance due the day of the rental, at setup. We will be in touch to go over delivery times and pickup times a few days prior to your rental. If you have questions you can certainly call our office anytime at (717) 650-7657.