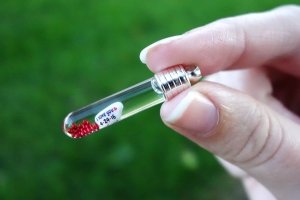 Please call to reserve this item.

Description
Rice Jewelry Keepsake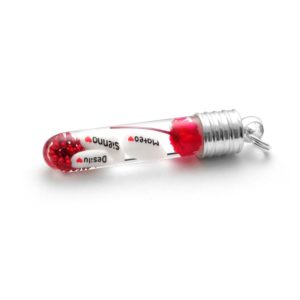 3 Monkeys Inflatables is your Novelty Rental Specialist in Central PA & Northern MD
Create something amazing and fun with this DIY rice jewelry keepsake! This is a great 'make and take' item to offer your party guests, where you drop a grain of rice that you have written on with a very fine tip pen, into a pendant vial or bottle sometimes referred to as "fairy bottles." The artist then fills it with a special liquid and you can even add some decor inside like glitter, beads of color to represent birthstones, or even small flowers. These add ons are just something to additionally show off your creative nature. The best part about this craft is that it is also said to bring good luck and prosperity to the maker!

About Rice Jewelry
Some say this is an ancient art that originated in Turkey while others insist it came from India. No matter where it originated, rice writing is definitely an art form! Writing on rice will require a very steady hand and of course a good writing surface. Polymer clay is often used to help keep the rice in place while the artist is writing on it. The rice we use is on the flatter side allowing for a bit of an easier writing experience. Once you write on the rice it is recommended that you let it sit for about an hour to completely dry before placing it in the vial.
Rice Jewelry Keepsake Novelty Rental
Book your next unique Novelty Rental with 3 Monkeys Inflatables by adding your item into the shopping cart and going through the online checkout process. Be sure to choose your event start time (not the delivery time as this is determined by us closer to your event) and your event end time. We suggest you add either a 6-foot or 8-foot table to set up your crafting station. Or, you can add our picnic table rents which provide the table and seat all in one for your crafters. You can also call our office at 717-650-7657 or email us at info@3monkeysinflatables.com We would be happy to help you with this order.
Other Make and Take Items to Add to your Order
We provide plenty of crafting, make-and-take- options for you to enhance your event rental. In addition to rice jewelry, we have stress balls, essential oils, sand art bracelets, sand art pictures, wax hands, and even painted rocks! The nice thing about our make and take craft stations is they provide a little downtime, rest, and relaxation to your attendees, which everyone needs a little of! Expand your entertainment to rock walls, mobile escape rooms, bumper car rentals, blow up obstacle courses, blow up slides, bouncy castles, dunking booths, and even waterslides in the warm summer months! We are truly your one stop, party rental shop you can trust to make your event a great success!
shoptagr:installed