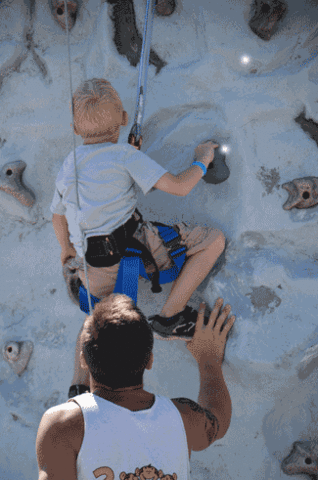 Rock Wall
Rock Climbing Wall Rental
3 Monkeys Inflatables York Pennsylvania Rock Wall Event Rentals
4 Rock wall Climbers
The Rock Climbing WaLl Rental has four climbing stations allowing up to 4 climbers at a time for maximum enjoyment and is suitable for all ages! Can you climb to the top and be the first to get to the horn to sound off as the fastest climber? Do you have what it takes? Climbers can choose from the varied difficulty set by each lane. Choose to climb the easy lane and after you conquer that you can move onto a harder climb.

Safety Harnesses
Climbers are secured using harnesses that are used by rock climbers. They are known to be amazing quality and construction. The auto belay system ensure that if the climber loose their grip or reach the top and decide to propel down the wall it will lower them gently to the ground which ensure a safe dismount from the rock wall base for the rider.
About us
3 Monkeys Inflatables has been in business since 2007. 3 Monkeys Inflatables products are all inspected and registered with the states they are operated in. 3 Monkeys Inflatables is the leader in the Entertainment & Inflatable field. Choose the best and rent our attractions today.
Space required: 36W x 30L x 24H
Electrical: (2) separate 15 amp circuits
Operators: included in the rental (2) (more operators may be added for busy events- please call us regarding this)
Setup Surface: We need to setup on relatively flat surfaces. Must be able to pull the trailer into the setup area.
Waiver Req: We do need to have a waiver signed for all participants in order for them to use the rock wall/euro bungee.
Pricing based on up to 4 hours of Event Time.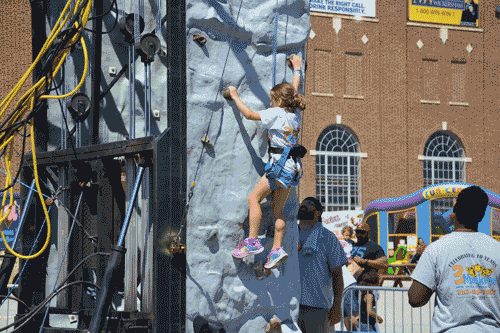 Delivery Area
3 Monkeys delivers bounce house rentals and party rentals to the Pennsylvania towns of York, Lancaster, Harrisburg, Hershey, Dallastown,Dover, Red Lion, New Salem, Spring Grove, West York, Dillsburg, Wrightsville, Shrewsbury, East York, Stewartstown, Glen Rock, New Freedom, Manchester, Lewisberry, Seven Valleys, York Haven, Mount Wolf, Goldsboro, East Prospect, Felton, and more.
Copyright © . 3 Monkeys Inflatables LLC. All rights reserved. Red Lion PA (717) 650-7657