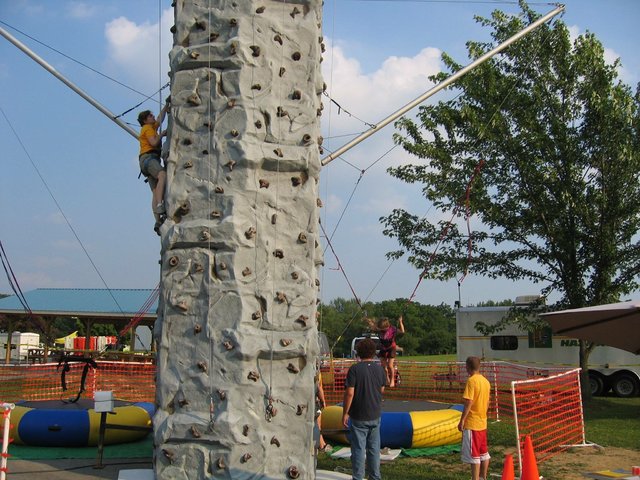 Rock Wall and Euro Bungy
Rock Wall And Euro Bungy Rental
3 Monkeys Inflatable Rentals delivering to York, Harrisburg, Lancaster, Carlisle, Baltimore, Reading, Camp Hill, Wyomissing, Towson, Owings Mills, and more Pennsylvania & Maryland Cities
Our Euro Bungy/Rockwall Combo gives you two items in one! 4 Rock wall Climbers and 2 Euro Bungy Jumpers.
Every child is going to love to jump on the Euro Bungy allowing you to reach 20 feet into the air! This is a combination of bungee jumping meets trampoline jumping all in one! Mutiple bungee cords are attached to the harness, which boats the jump provided by the trampoline, but rather than restricting the rider, the innovative harness allows for the rider to do a variety of aerial aerobatics and flips. Allt he adrenline rush of bungee jumping without the risk of the free falling feeling. Try 3 Monkeys Rockwall and Euro Bungy Rental for you next party or event!
Our amazing equipment supports riders from 30 pounds to 200 pounds! The best part is you can have 2 jumpsers playing at once!
The Rock Wall has four climbing stations allowing up to 4 climbers at a time for maximum enjoyment and is suitable for all ages!
Space required: 36W x 30L x 24H
Electrical: (2)
seperate
15 amp circuits
Operators: included in the rental (2) (more operators may be added for busy events- please call us regarding this)
Setup Surface: We need to setup on relatively flat suraces. Must be able to pull the trailer into the seup area.
Waiver Req: We do need to have a waiver signed for all participants in order for them to use the rock wall/euro bungy.
Pricing based on up to 4 hours of Event Time.
Here is some event pictures: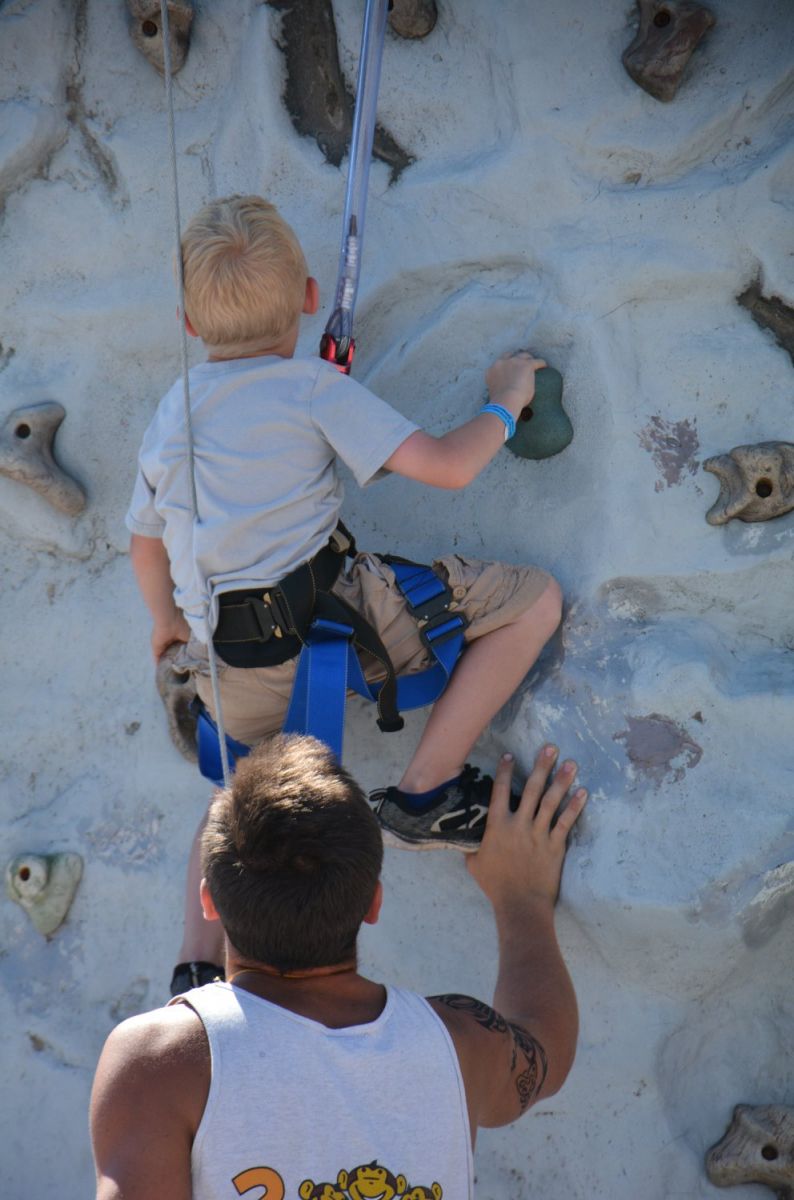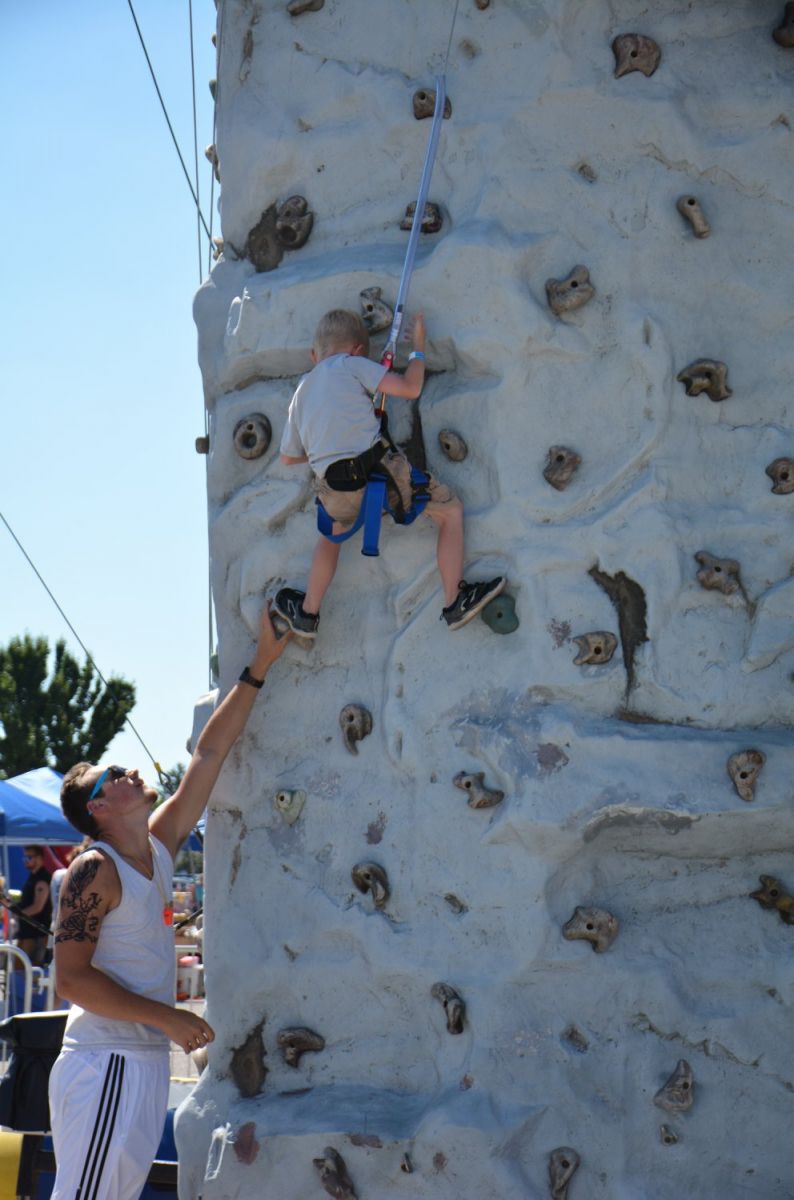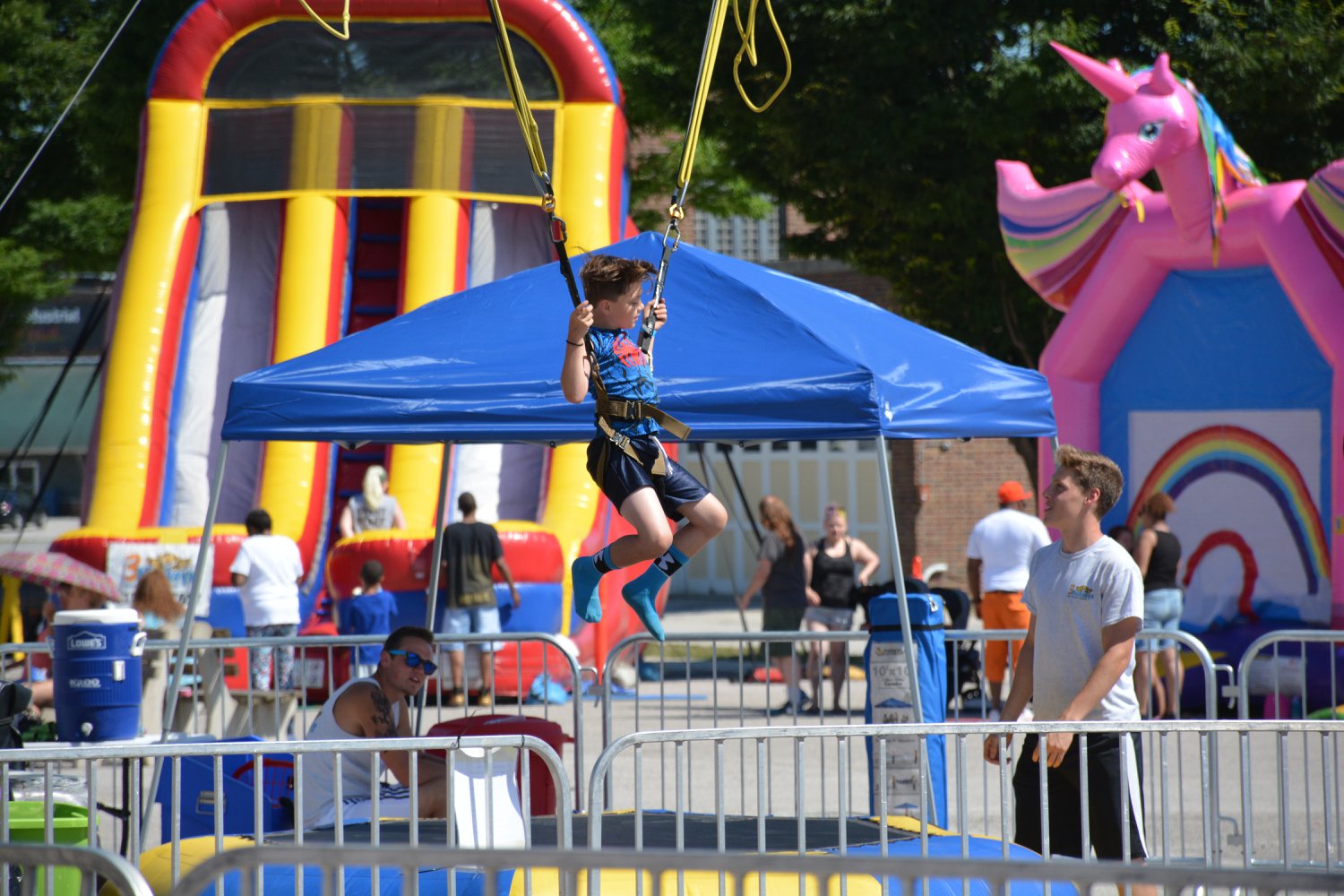 Copyright © . 3 Monkeys Inflatables LLC. All rights reserved. Red Lion PA (717) 650-7657