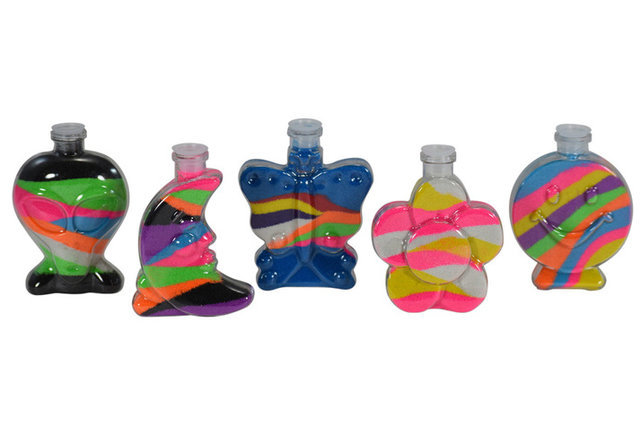 Sand Art Bottles
Sand Art Bottles Pennsylvania & Maryland Event Rental
Creative Make and Take Rentals in Pennsylvania and Maryland
Sand Art Creations
Your participants will lay colored sand into the bottle they choose from the varied selection to create a pattern that they design. The bottles are 3 3/4" Tall and you will get 20 of each of the Alien, Moon, Butterfly, Flower, and Smile for a total of 100 bottles in this package. You will also get 8 bright colors of sand to use to layer your creations with. Choose from Red, Pink, Purple, Orange, Lime, Yellow, Blue, White, or choose to layer using them all! There is definitely enough sand to fill all 100 bottles along with spoons and complete sand art instructions. The only thing you will need is funnels which we can provide for just a few bucks more.
Great Fun with Sand Art
Sand art is the perfect activity for all ages as it is something that is simple where you use your imagination to create the perfect layered effect that excites your eye. If you need more than 100 bottles simply call our office at 717-650-7657 or email us at info@3monkeysinflatables.com and we can put together a custom order for you.

Stress Relieving Craft



Sand Art is also known to create amazing stress-relieving effects. You are not only left with the final product being beautiful, but the dumping of colors and layering can be quite therapeutic.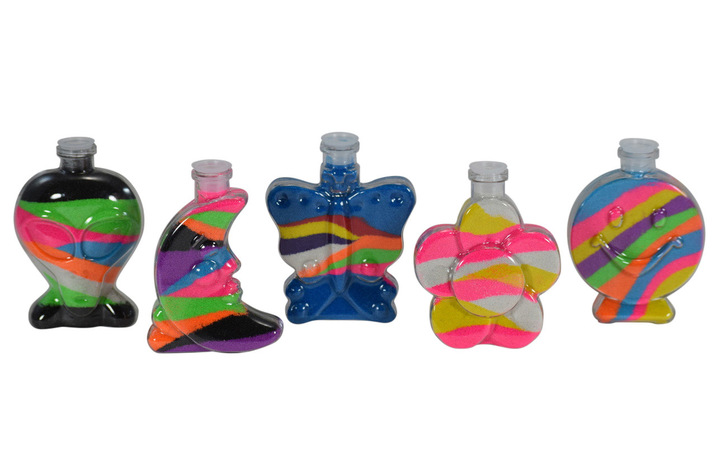 THIS DOES NOT COME WITH AN ATTENDANT.