Setup and Take Down Service of Tables & Chairs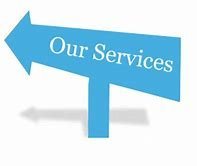 Description
Setup and Takedown of Table and Chair Rental York, Pa
3 Monkeys Party Rentals delivering to York, Harrisburg, Lancaster, Carlisle, Baltimor

e, Reading, Camp Hill, and more Pennsylvania & Maryland Cities
What is the benefit of this set up and take down service?
If you do not want the hassle of setting up and taking down chairs, we can do that for you. For just $0.75 each, you can have your tables and chairs set up and taken down for you. We like to make things easy for you, so let us do the work!If you are looking to add this service to your rental, simply select this option and the appropriate quantity that matches your tables and chairs, to add it to your rental order. For instance, if you have 6 chairs and 1 table, you would select 7 for your quantity and we will set up and take down all 7 of the rental items for you. This service we provide can help you on a hectic day where you know you just will not have the time to set up or take down the tables & chairs. Sometimes you just need extra help, and we can do that too! Perhaps you have a wedding or corporate event that you are planning? This amazing service will allow our staff to setup the tables and chairs and help create a worry free and stress free event for you. It is always helpful to check something off your list to make your day go a little more smooth.

Offering Complete Backyard Party Rentals
Now offering tents in different sizes (20x20, 20x30, and 20x40) as a grass or asphalt setup. Please note that when securing tents to an asphalt surface we will require drilling into the asphalt. This will be patched once the event is over and take down occurs. Tents secured to grass surfaces will be staked into the ground. We offer table rentals, 6-foot or 8-foot, chairs (black, brown, or white), table and chair packages, and this wonderful setup and takedown service. Our party rentals also include inflatables, carnival games, specialty items, extreme interactives, picnic catering, and more!



Why Choose 3 Monkeys as your Party Rental Specialist?
3 Monkeys Inflatables has provided Event & Party Rentals to the Pennsylvania area since 2007. We would love for you to try our services today and see why our customers rate us #1 in the party rental and event rental industry. We are confident that you will love our products and services just like them. We have the rental items you need to make your party or event a magical and special experience. You can book your party directly on our live calendar website or you can call our office and speak with one of our reservation specialists at 717-650-7657, or email us at info@3monkeysinflatables.com