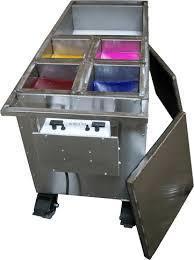 Wax Hands
Wax Hands Rental in Pennsylvania and Maryland
3 Monkeys Inflatables York Pennsylvania Wax Hand and Novelty Rentals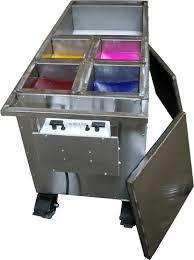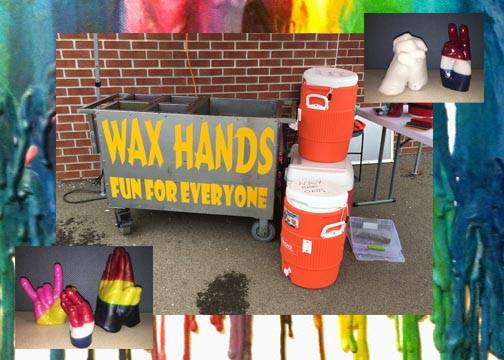 3 Hours of Unlimited Hands
Wax Hands is a fun, interactive, and unique activity to add to your event with the keepsake element that your guests can take home as a keepsake. Keep in mind that we typically get lines of at least 15+ deep waiting for this exciting attraction! You may want to have a line jester to do
quick tattoo's
we offer them on our website (all they would need is an apron filled with tattoos and a sponge (keep a pail behind wax hands to rejuvenate the sponge to make it wet again after a bit). This line jester should also cut the line off a minimum of 20 minutes prior to event ending to ensure that we are able to get to everyone and no one is disappointed.
Plan for your Line
Wax Hands is always going to be one of the most popular attractions at your event and draw very long lines. Plan ahead and think about adding an extra
attendant
to help keep your line moving for events with large groups. You also will need to assign someone the last hour to cut off the line so that you don't have too many of your guests expecting to get a wax hand and the event be over. It is hard for our wax hand artist to watch the line and keep the line moving working on the creative hands so making sure you have someone who can cut that line off is very important.
Booking Wax Hands
So you are ready to book the Wax Hands rental unit with 3 Monkeys Inflatables. Your entire group is going to love this wax hand unit and you definitely won't be disappointed. You will get one attendant with the wax hands and of course you can add another if you think you have a big group that would have a big line. We offer 2 options for large events because the wax hands is so popular we suggest you consider at minimum to add an extra wax hands attendant or add another wax hands unit (we can bring 2!)