Drive-in Graduation Central PA
Rent our Drive-in Movie Theater Entertainment and host your own Drive-in Graduation Party in Central PA and Northern MD
Graduation Cinema by 3 Monkeys Inflatables
Create an amazing Drive-in Graduation Ceremony Experience with our Giant Movie Screen where you can recognize the students
for
their commitment and accomplishments with our Ceremony Drive-in theater experience.
1. Create a social media page where you can advertise your event and provide quick details to participants
2. Email all participants as well about the details and link to the social media page as well as details needed on graduates and the best way to get them to you as the coordinator. .
3. Gather details from seniors like videos, photos, candid moments with several seniors, along with a bio about what the senior might be doing
for
the future.
4. Create a custom presentation of the seniors that can be edited and have still photo's brought to life in your video of your class of 2020 graduates.
The class of 2020 deserves to be recognized
for
their hard work with a memorable graduation ceremony. All of the cancellations of school and college graduations with the covid epidemic have made us realize how needed it is to still recognized students and the idea to host a drive in to ensure safety while still maintaining social distancing
for
a graduation presentation is just what seniors need to feel special and get the ceremony they deserve.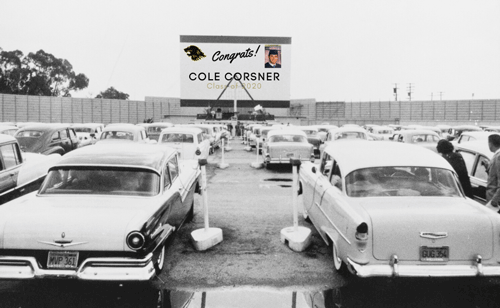 Drive-in Graduation Ceremony

Drive-in movie theaters always will bring out that nostalgia to everyone and when you add that along with graduation it will be an Unforgettable Graduation Ceremony that our seniors really need.

Your Graduation Movie Theater Experience comes with the following included:
1. Sound System
2. Drive-in Cinema Giant Movie Screen
3. Large Drive-in Movie Projector
4. All the cables/extension Cords needed
5. DVD, or blue ray (we can even do laptop hdmi if requested ahead of time)
6. Trained staff event (1)

This will give you the best experience while ensuring social distancing is happening but give your guests the opportunity to share this special day with friends and family.
Order your Giant Movie Screen now!
Make it unforgettable!
Drive-in Movie Theater Rentals create a huge movie premiere with your seniors spotlighting the screen recognizing all of their hard work to get where they are! This is an important time for your graduate and why not show them some love and appreciation.

You can easily have a social distance event with our Giant Movie Screen - allowing cars to pull up with their decorated cars, while friends and family are able to see their senior spotlighted.
Book your Graduation Movie Screen Now!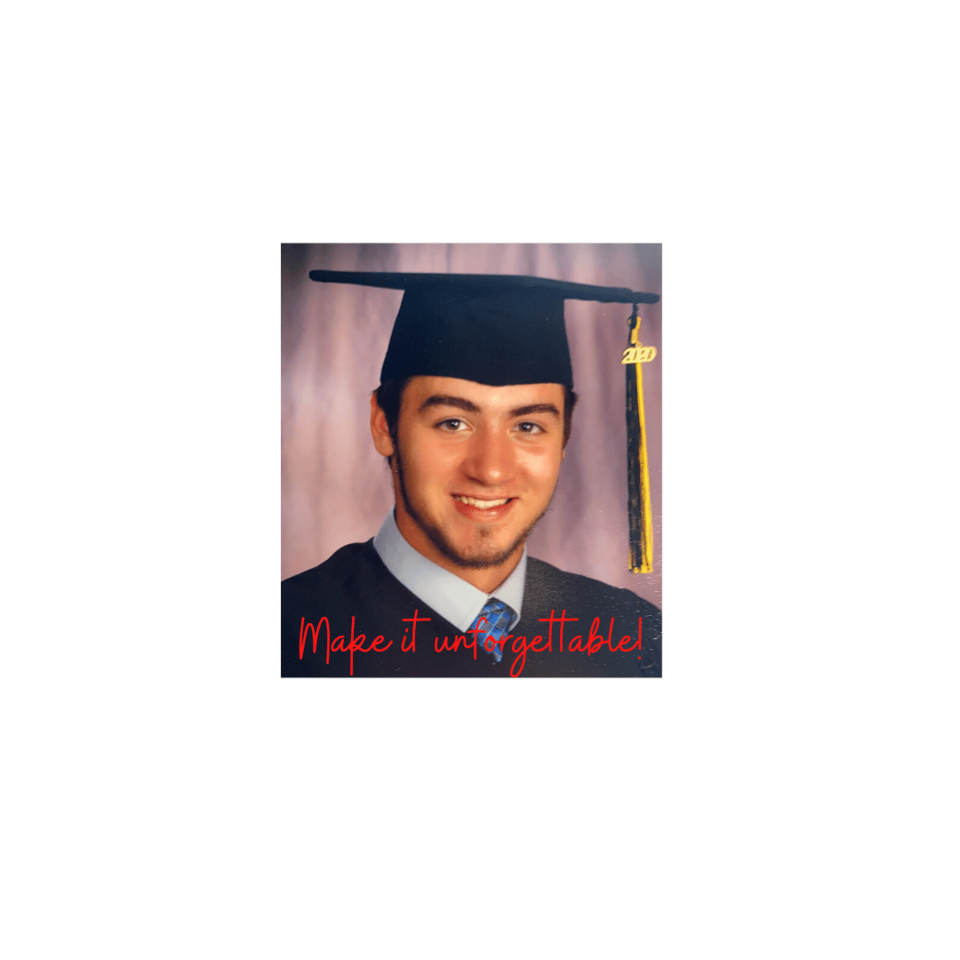 Start Planning your Graduation Drive-in Experience Now
We offer "social distance" alternatives to the traditional graduation ceremony, allowing seniors who are impacted by Covid-19 Corina epidemic to still get recognition while allowing their schools to keep with the state social distancing guidelines.
We can offer FM broadcaster to allow even more engagement within the vehicles
for
a nominal extra fee. We do feel it is important within our community to offer graduation services to seniors who have worked towards their goals whether that be graduating from high school or college we applaud their ef
for
ts and we hope you will too!