First Birthday Party Ideas
First Birthday Party Ideas
Wow, Time flies and it's that time to celebrate your babies first birthday party! Congratulations, this is one of those moments that you will look back on and reflect that they were so little and that day was the best day ever. 3 Monkeys Inflatables would love to part of that memory with you, knowing how important it is to you, you will want to work with the best who has a great reputation for being on time, and not telling you dreaded words "We double-booked, and won't be able to make it." Never, have we ever had that type of scenerio in our business, as we know how important this day is to celebrate that babies big first! Imagine the party having all of your relatives, close friends, possibly co-workers all present and figuring out ok what do I do with all these guests who want to come see your precious baby on this big day. We have lots of solutions for you below that will help you plan a party either at your home, or at a venue location. The venue location can be as simple as a park or fire hall location, or as elaborate as a banquet hall, or rental venue. Once you have narrowed down the Where, and the When it's time to call us and get some things reserved for you. We can simplify so much with our large inventory of not only bounce houses, inflatables, trackless train, games, and photo booths, but on top of all that we also rent out Tents, Tables, Chairs, Concessions, Generators, Dunk Tanks, and even offer Picnic style catering. We created truly the one stop shop out of convenience for our customers. Below we offer a look at popular rental items for first birthday celebrations, as well as some popular combination first birthday packages we have put together to share ideas with you. We also create as many custom quotes as you would like simply by callling us or emailing us. We are happy to show you lots of ideas for that special day to create what we hope will be a lasting birthday party solution for your household with 3 Monkeys Inflatables being the beginning of a fun birthday journey as we have items from first birthday, to elementary years, middle school, high school, and through adult parties!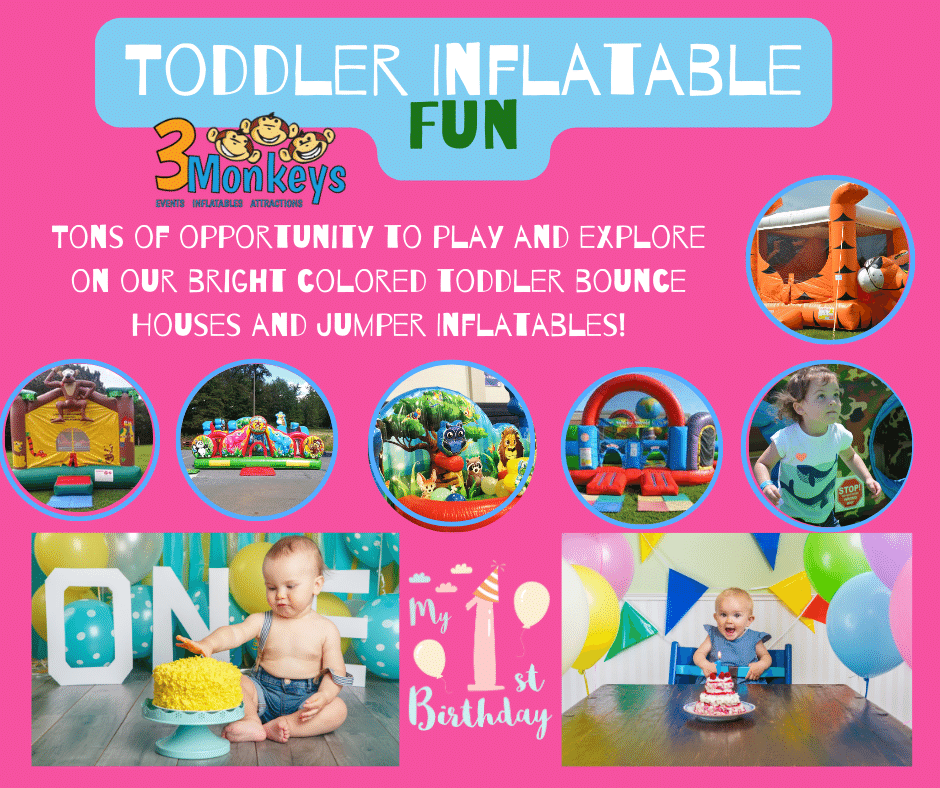 Animal Kingdom
The Toddler Inflatables consists of some awesome Inflatables to choose from for your childs first birthday to make it extra special. Check out our Animal Kingdom, Candy Playland, Wacky Jr Combo, Wacky World Inflatable, and more!
Check it out!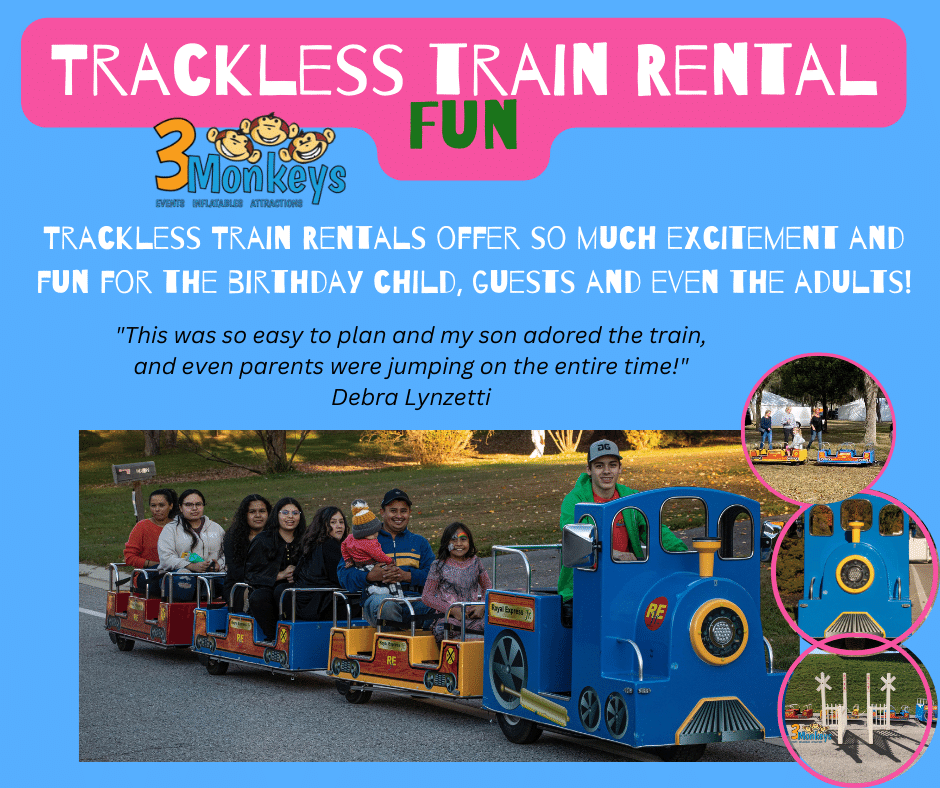 Trackless Train
The Trackless Train Rental runs on electric batteries that allows you to use them indoors or outdoors for your childs first birthday. Train Rentals are a fun and exciting event to have to celebrate your babies special day.
Book the Train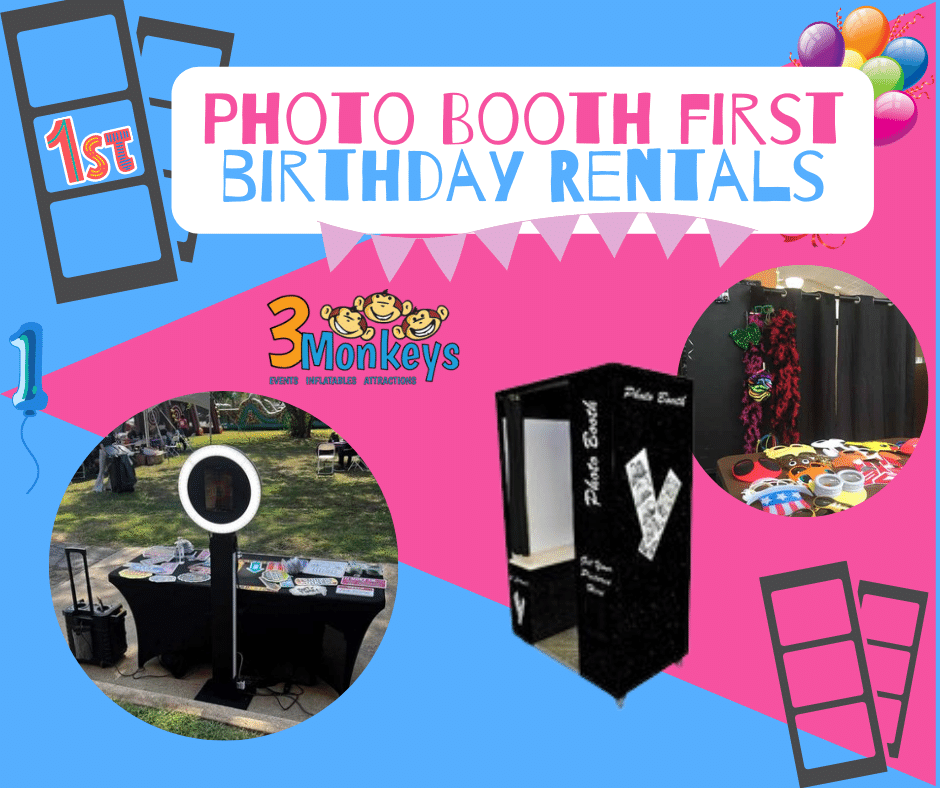 Photo Booth
Featuring classic photo booth bench rentals and our newest ipad social media photo booth both available and easy to use for your special first birthday capture of memories! Feel free to check both options out.
Strike a Rental
First Birthday Party Packages
We love to help our customer create their first birthday party packages with everything from inflatable jumpers, tents, tables, chairs, and games for that special day. We can create custom packages or you can choose one below that you want to reserve for your first birthday party.
Our Service Area
3 Monkeys Inflatables is proud to service a large area throughout the Mid-Atlantic for first birthday parties, keeping in mind that we are based in York County Pennsylvania and travel fees and order minimums will apply based on the location of the event.