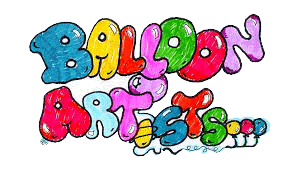 Balloon Artist




$175.00

Please call to reserve this item.

Balloon Artist Rental
3 Monkeys Inflatables York Pennsylvania is your Balloon Artist and Balloon Twister Specialist in Central PA

Our Artists
Our amazing and talented balloon artists can create the most amazing of animals, flowers, hats, and so much more. The balloon sculptors are able to walk around and find guests and offer them an opportunity for them to make them something they can hold or wear or we can have them setup a table that they can have guests come over and have them form a line to get a chance to get a balloon art piece. The artists can setup at a table and make balloons for kids as they stand in line or what our artists prefer since they are such people people is to walk around and go up to kids and offer balloons to them as they walk around the event, however this sometimes can lead to a line regardless if the artist is walking up to a kid and a ton of kids start to line up...what we can do for that situation is give them a home base at your event and if they start to get a line the artist can urge them to follow him/her back to their artist location.
Event Types
Our amazing balloon artists work often with our Corporate Events, Birthday Parties, Grand Opening Events, and even Bar and Bah Mitzvahs. They not only are friendly and approachable but their work is top notch the best around Pennsylvania and Maryland. If you want to work with the best hire 3 Monkeys Inflatables for all of your Corporate, Residential, Church and Event needs. We can have our amazing balloon artist for just about any type of event or party. Balloon Artists are a great addition to just about any type of birthday party or corporate event and are enjoyed both both young and old. It is always amazing to see what our balloon artists create out of just a typical balloon and make into this incredible balloon art that kids and adults too go crazy for!
How to book
The first thing you need to think about with the balloon artist is if you want the balloon artist in the middle of your event or at the beginning or end. Most times our balloon artists are working alone and therefore will require a 2nd delivery fee on top of the hourly fee to book them. They do also request typically if it's a hot day that you have a canopy area that they can setup at so that if the heat gets bad they can assemble the balloon art under cover of the hot sun. After you have worked out those details you can add the balloon artist to your cart and choose your date and times. Once you have chosen you can check out and get in touch with us with any questions you might have at 717-650-7657 or email us at info@3monkeysinflatables.com
Copyright © . 3 Monkeys Inflatables LLC. All rights reserved. Red Lion PA (717) 650-7657