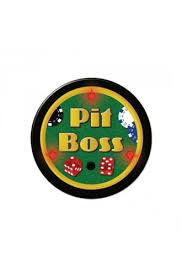 Description
Casino Pit Boss Rental York Pennsylvania Area
Casino Event Boss Rental provider in Harrisburg, Lancaster, Gettysburg, Baltimore, Reading, and Hershey Area.
Lead the Event
The Pit Boss is in charge of making sure the casino is running well, answering questions for the dealers and/or guests, and providing rulings on any issues at the tables. The Pit Boss is not a dealer and will not be directed at a table, but will be roaming the area and checking on things as the event is running smoothly. We recommend a Pit Boss for any event that will have more than 3 dealers at it. This will ensure that your large event runs smoothly and give the guests someone to ask questions of without taking time away from the dealers who will be focusing on ensuring the guest at their tables are enjoying themselves.

Game Master
The rules on some of the games are complicated and the Pit Boss is knowledgeable about all the games we have. This is peace of mind for any casino night event. This provides the ability also for any guest or participants to ask questions of the Pit Boss and really learn how to play with their continued guidance. This is especially good on games that most participants are not as familiar with such as Craps, and Roulette.
Add Table Games to your next Casino Event
3 Monkeys Inflatables has a huge selection of table games available for your casino event parties. Choose from popular casino-style game rentals like Poker, Blackjack, Roulette, Craps, and Slots. Our Table Games come with dealers as well as cards/chips to play a fun casino party rental at your next event. Add a fun, unique touch to your event with our King and Queen Photo Prop for rent. Providing Table games to the York Pennsylvania area, Central PA and Northern MD.
Casino Rental for Parties and Events
The Casino Rentals are perfect for so many types of parties and events. We deliver the casino party rental right to your location, along with our dealers. Great for Fundraisers, Corporate Events, Corporate Picnics, Holiday Parties, Private Parties, College Parties, High School Proms, Office Party, Bachelor Party, Bachelorette Party, Guys Day, Girls Day, Graduation Parties, Picnics, Church Events, or everything in between. 3 Monkeys Inflatables bring vegas casinos to your venue location with ease!
Please contact our office if you have any further questions regarding the job of the casino pit boss. We are available via email at info@3monkeysinflatables.com or by phone 717-650-7657.
0.00