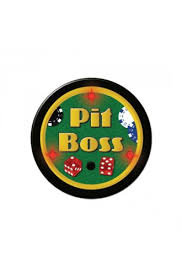 Pit Boss
Casino Pit Boss Rental York Pennsylvania Area
3 Monkeys Inflatables is your Casino Event Rental provider in the Harrisburg, Lancaster, Gettysburg, Baltimore, Reading, and Hershey Area.
Lead the Event
The Pit Boss is in charge of making sure the casino is running well, answering questions for the dealers and/or guests, and providing rulings on any issues at the tables. The Pit Boss is not a dealer and will not be directly at a tables, but will be roaming the area and checking on things as the event is running smoothly.
We recommend a Pit Boss for any event that will have more than 3 dealers at it. This will ensure that your large event runs smoothly and give the guests someone to ask questions of without taking time away from the dealers who will be focusing on ensuring the guest at their tables are enjoying themselves.
The rules on some of the games are complicated and the Pit Boss is knowledgeable about all the games we have. This is piece of mind for any casino night event.