Cyber Sports Video Games 2 Station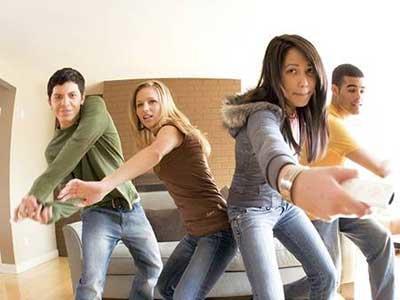 Please call to reserve this item.

Description
Cyber Sports Video Games 2 Station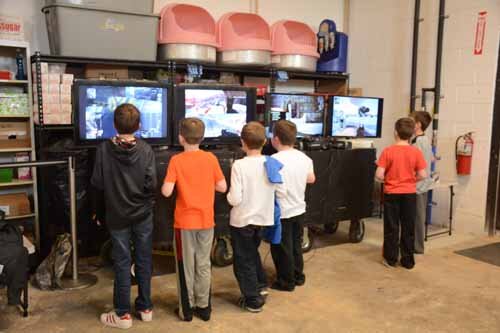 3 Monkeys Inflatables is your Video Game Specialist in York, Lancaster, Harrisburg, & surrounding cities.
About Cyber Sports Video Games 2 Station
Now offering Cyber-Sportz to provide the ultimate console video game attraction for any event whether it be a birthday party, end of seson sports celebration, corporate family picnics, family reunions, post prom parties, and more. We proudly use official Sony Playstation, Xbox 360, and Nintendo Wii products and 32" HDTV's to give our clients the most electrifying gaming experience possible. Imagine standing there looking at rows of your favorite video games. 3 Monkeys can put them anywhere for your party or event, however, we suggest you use them under a tent or inside the location to reduce glare. With our rolling 32" video game carts, we can provide up to eight large high definition screens for video gameplay. Each screen is optimal for one or two players.
Here's Some of What We Can Offer
Nintendo Wii Games

- Popular Wii video game system where players can really get into the game.

Guitar Hero or Rock Band

- Musical performance games sound and look great at your party.

Dance Dance Revolution

- One of the most popular games ever is available to jam out at for your party or event.

Competitive Karaoke

- Sing your way through the hits, challenging your friends along the way.

Xtreme Racing Simulator 2.0

- Xtreme Racing is our formula one video game simulator.
Max Size
Bigger is always better! With 3 Monkeys, you can blow up any of your favorite games like Wii, Guitar Hero or Rock Band on giant 10'x12' inflatable screens. Players will enjoy a giant life-size experience that can't be recreated at home. Inflatable screens require 10' or higher ceiling clearance. Games need to be set back further from the player, as well. It's recommended that you have at least 15 feet of space between the players and the game. 3 Monkeys can set up to 4 Max Size screens for your event.
Does this make for a good 'at home' birthday party?
Absolutely, the video game stations make for an awesome at-home party! Many parents are always looking for new, unique party ideas for their children each year. You will be quite the star when you rent these gaming stations, bring the arcade right to your home, and offer your kiddos and their friends' limitless play! Gaming tournaments are an idea too and can be lots of fun. You could do an elimination tournament that offers a prize at the end as well.
Why Choose 3 Monkeys Inflatables
We have been providing epic party rentals for events for nearly 15 years and are rated one of the top rental companies in all of Central PA and Northern MD. Choose a company you can trust and who cares about you and your event. We want to make you the standout star to your guests. We want you to put on the best event ever so they go home and talk about how much fun they had for weeks to come. This is a family owned and operated business and we offer top notch service to all of our customers. We keep our inventory fresh and new according to the interests of our customers. Give us a call and book us for your next party so you can see why our customers have been so satisfied with our customer service and products!