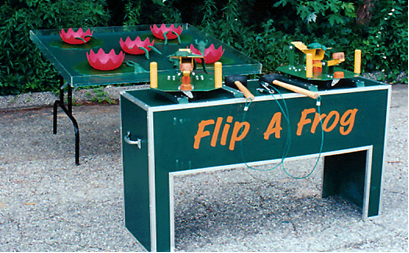 Flip a frog
Flip a Frog Game Rental
3 Monkeys Inflatable Rentals delivering to York, Harrisburg, Lancaster, Baltimore, Reading, Owings Mills, and more Pennsylvania & Maryland Cities
Flip a frog game comes with a 2 launching pad stands and a square table filled with lilly pads to catch frogs in. On the launching pads you will receive at least 12 frogs and 2 rubber mallets. The object is to launch the frogs and land them into the lilly pads. This can be a team effort or a individual game as you see who can get the most frogs into the lilly pads.
This game is very entertaining and interactive and really gets the little ones excited when they are able to land a frog. You may hear lots of giggles as the participants try to lauch and land them in the lilly pads. Do you have good aim and the right amount of finesse to launch the frogs in the air to hit the lilly pad targets?
This is a great game for carnivals, maydays, fairs, festivals, church events, bar mitvahs, bah mitvahs, birthday parties, and any other special event where games and carnival games are needed.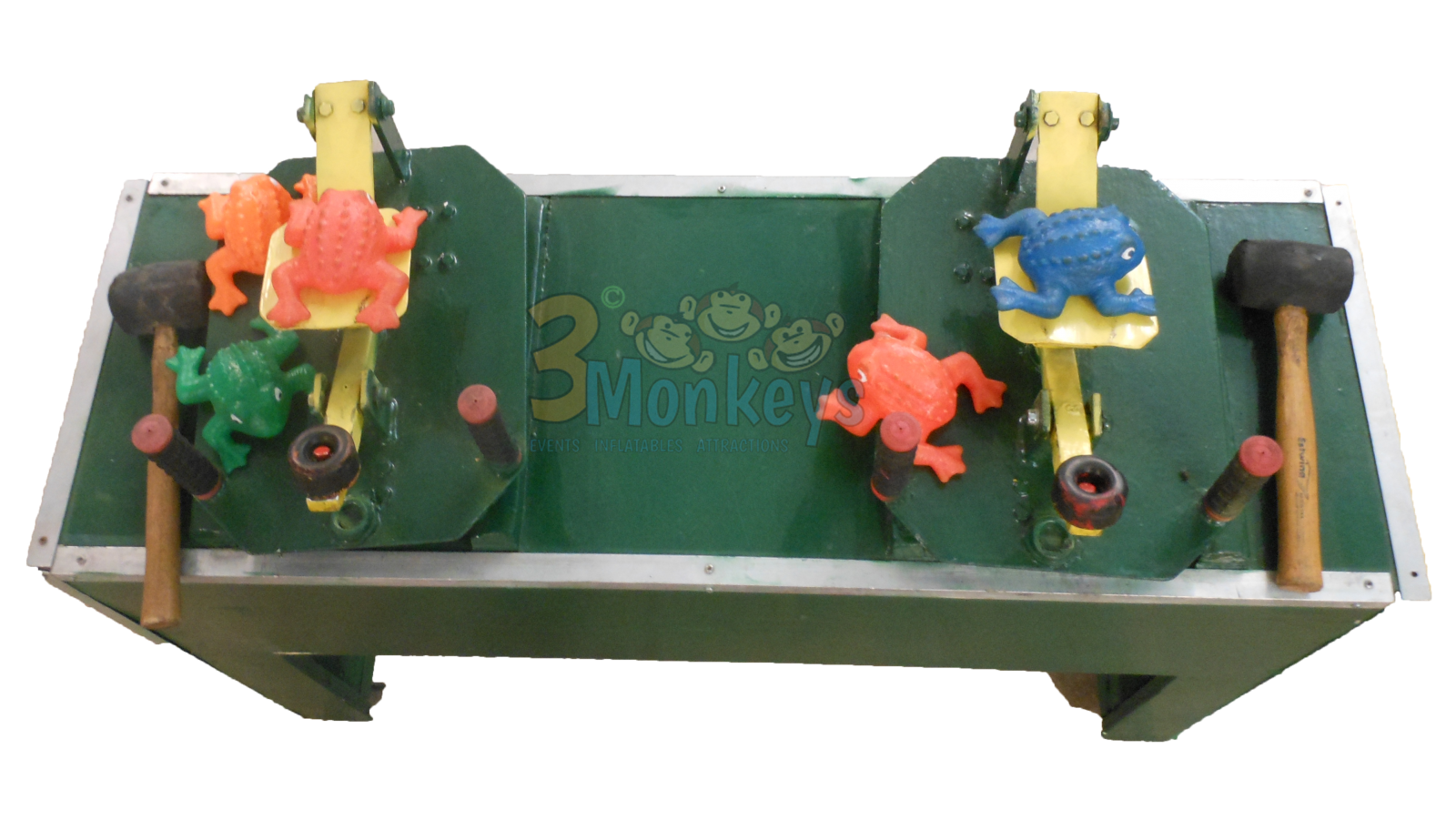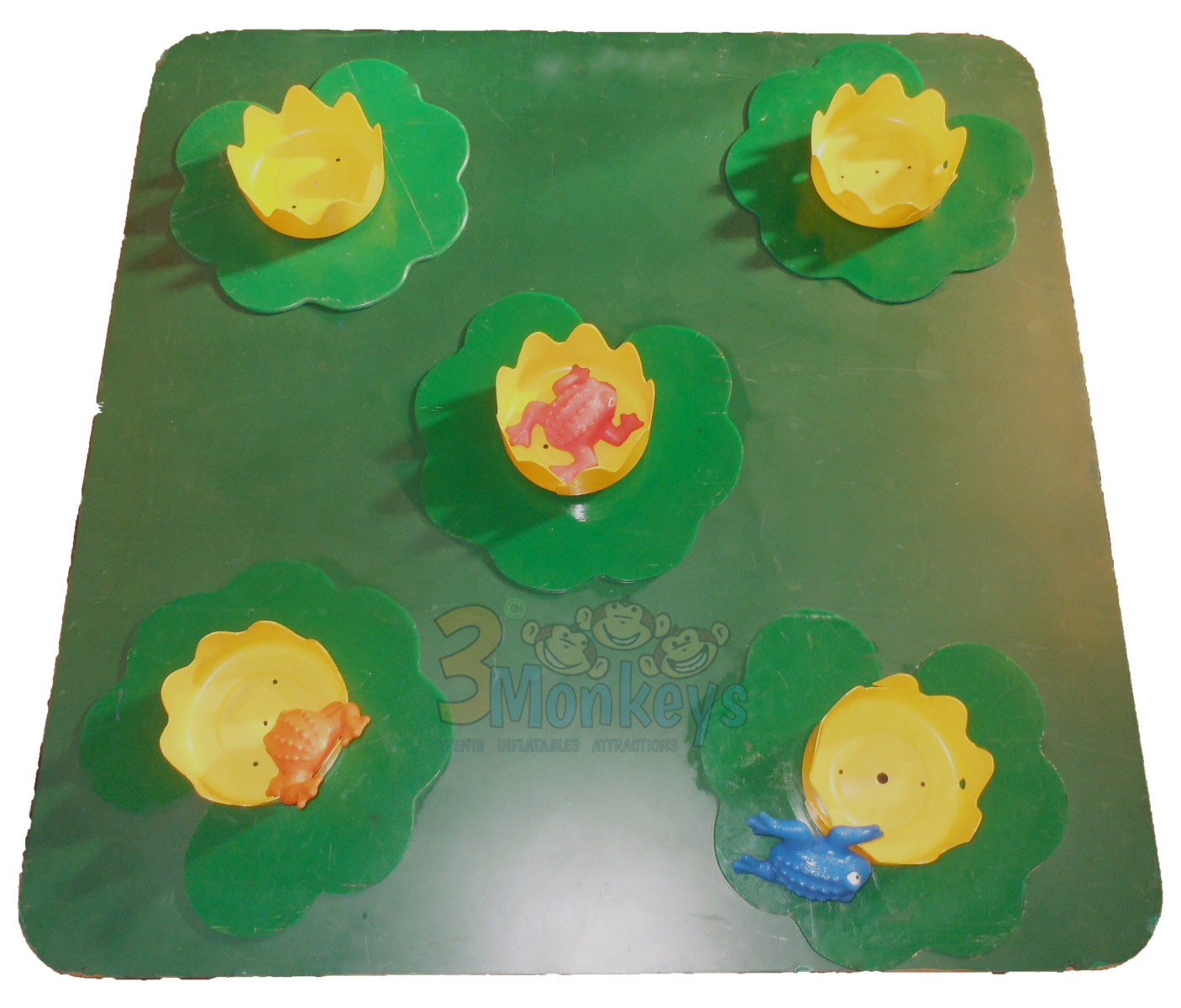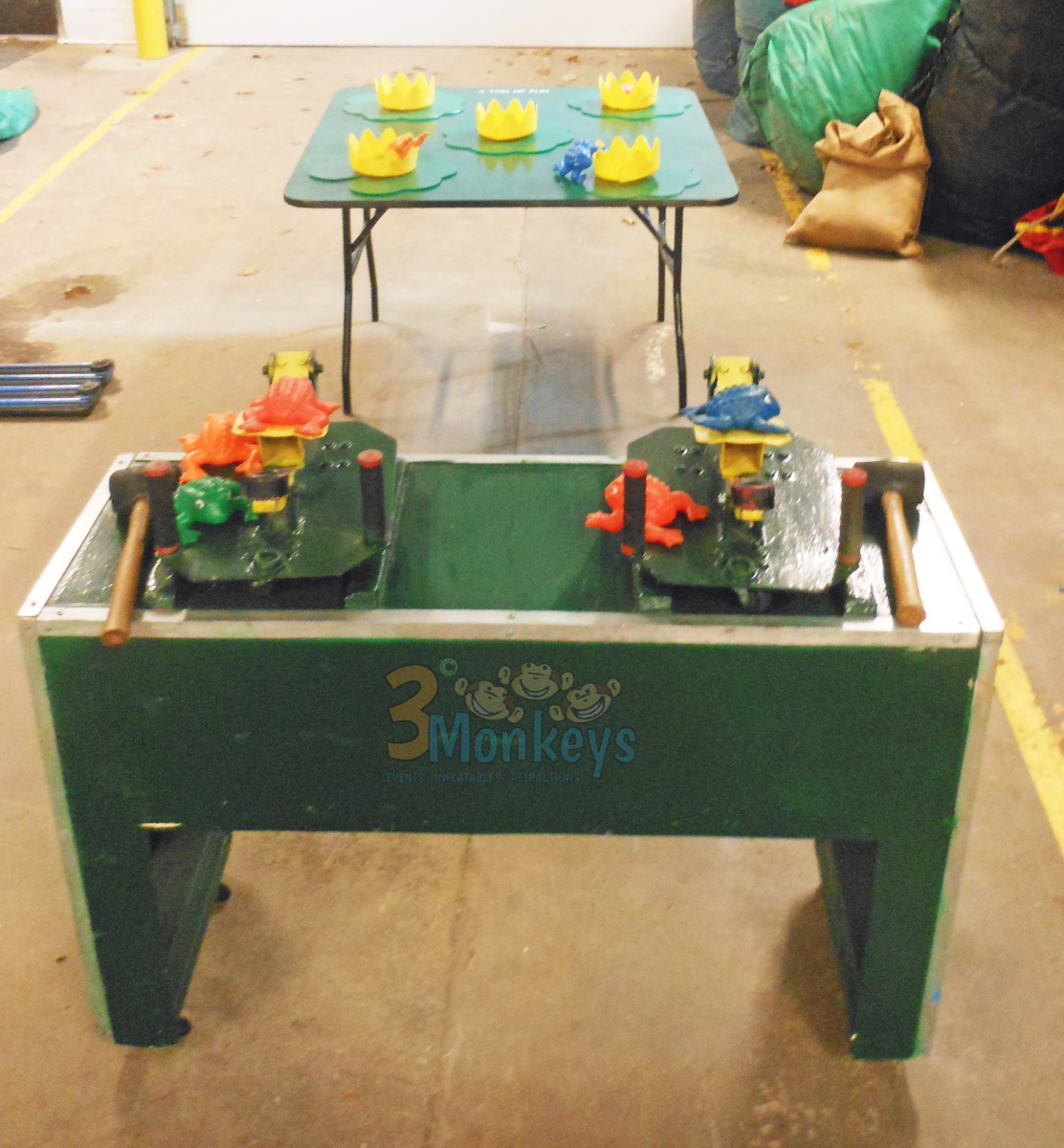 Copyright © . 3 Monkeys Inflatables LLC. All rights reserved. Red Lion PA (717) 650-7657