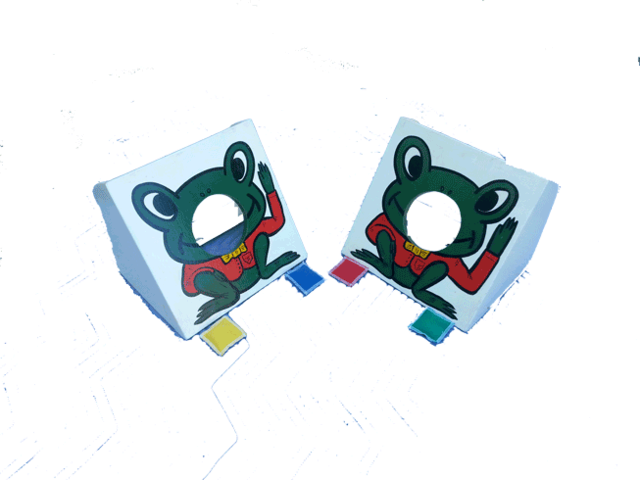 Froggy Toss Game
Froggy Toss Game Rental York Pennsylvania Area
3 Monkeys Inflatables is your Froggy Toss Game Rental Specialist in Harrisburg, Lancaster, Hanover, Carlisle, Reading, Baltimore, Hershey and Spring Grove Area.
Our Froggy Toss Game is a simple Froggy Game that allows for players to get their bean bags into the mouth of the frogs on opposing sides. First team to get their bean bags in win! This game can be played either on the ground or you can raise it up and put it on tables but it is best as a lawn game.
Simple and Fun
3 Monkeys Inflatables is always looking for fun easy activities that are just simple and fun to create those amazing memories. The froggy toss game rental is definitely one of those games that is simple enough for just about any age to participate in and fun novelty carnival game that will make it a perfect fit whether you use it for a backyard party or you have it at a mayday, festival or fair.
Easy Setup
The froggy toss game rental is simple setup simply laying out the distance you want the frogs to be in and placing the bean bags at each end to setup. Play is equally just as easy as you encourage players to see who can get the bean bags into the frogs mouth quickest. If you want you can also encourage single play and setup both of these near each other and just see who can get the beanbag in the mouth and they are a winner.