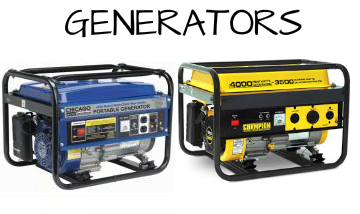 Gas Powered Generator - 20amps
Actual Size: 2x2
Setup Area: 5x5
Outlets: none
Attendants: none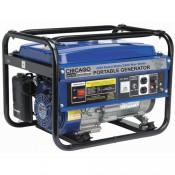 We can provide generators for your power needs when renting inflatables, concessions, games, and accessories with 3 Monkeys Inflatables. We provide them with a full tank of gas for your convenience and ask you to check the generator after about 2 hours of run time to ensure it does not need to be filled back up with gas.
Generators can be something that can make your event much easier then worrying or searching for power - If you are not sure if you have power available to be safe we recommend you rent a generator as once we are out delivery it's harder for us to try to dispatch someone last minute to bring a generator out after our delivery crew is there. Keep in mind if we have to add a 2nd delivery you may be charged additional delivery fee's and run the risk that we might not have someone available to run out to delivery in time for your event start - power is always our customer responsibillty so when in doubt order a generator so you don't have to worry!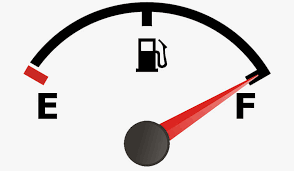 Gas Powered Generator comes with 1 tank full of gas.
RUN TIME:
1 tank will run for approx. 6-7 hrs at 50% load (one outlet used from the 2 outlets available) At full load (2 outlets used) it will run for approx. 3-4 hrs total.
EXTRA GAS:
It is your responsibility to bring extra gas for the Generators, and to check them that they are not running low.
LOAD:
These generators are rated for 20 amps max.
Outlets: 2 outlets max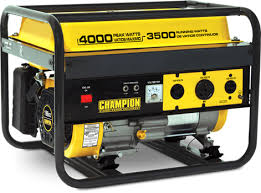 Copyright © . 3 Monkeys Inflatables LLC. All rights reserved. Red Lion PA (717) 650-7657