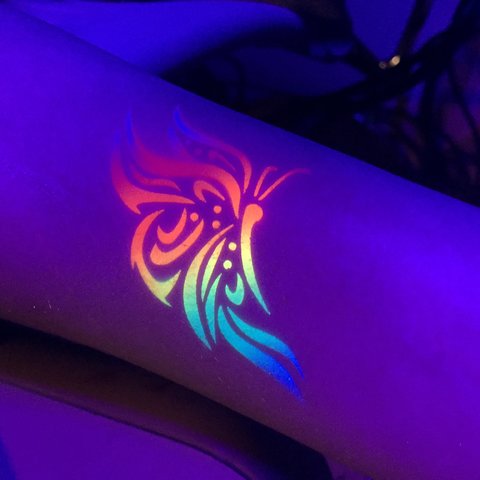 Glow Air Brush Body Art
Glow Air Brush Body Art York Pennsylvania Area
3 Monkeys Inflatables is your Airbrush Tattoo Artist for Parties and Event Rentals in Harrisburg, Lancaster, Hanover, Elizabethtown, Hershey, Reading and Baltimore Area.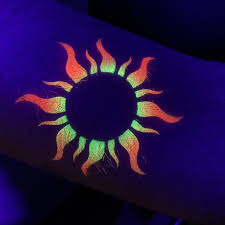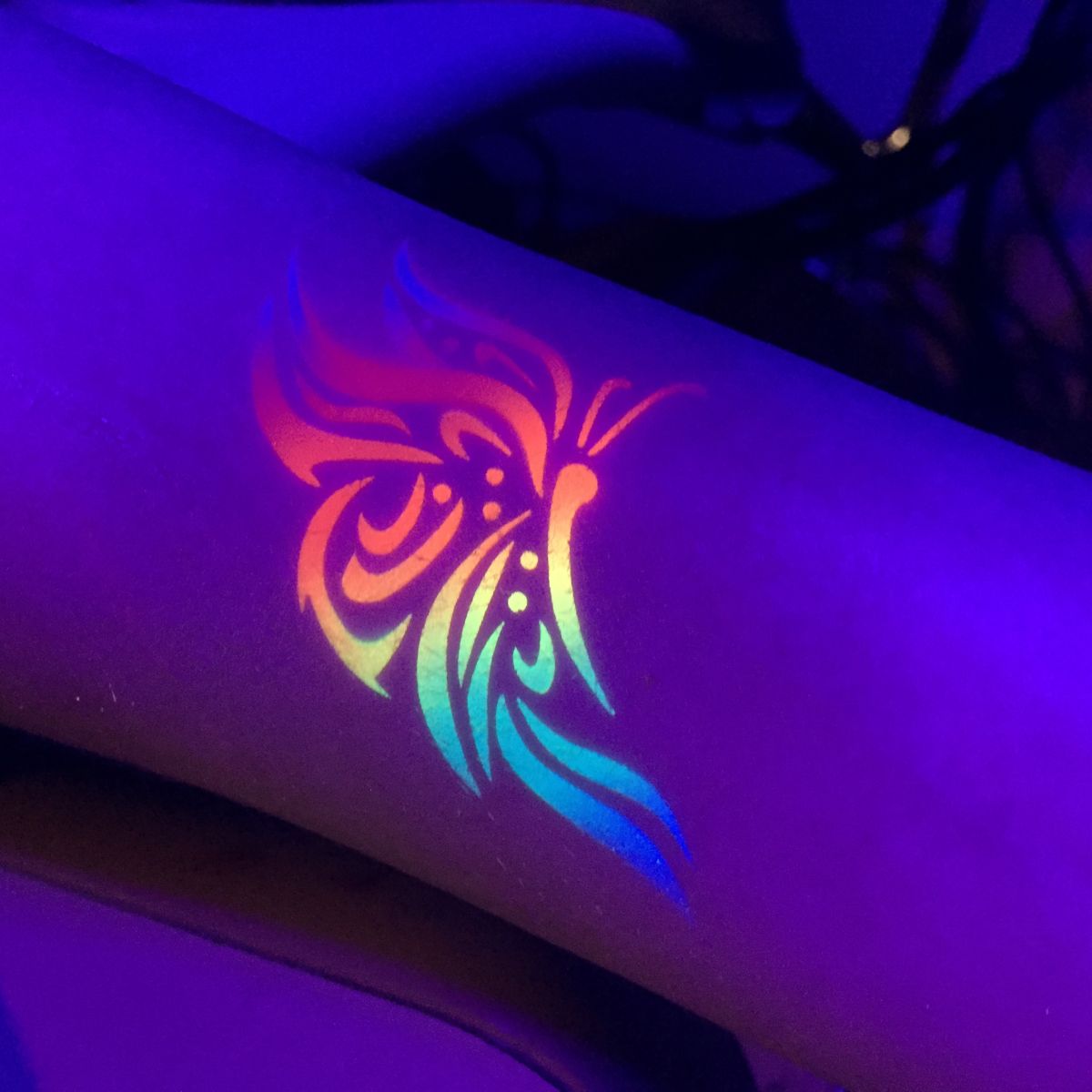 Quick and Easy!
Air Brush Tattoos are one of the most popular novelty items we offer. Children to adults will enjoy getting painless tattoos. Our air brush artist will tattoo any one of 200 tattoos with up to five different color inks as requested beforehand (additional fee's apply). Tattoos last 1 to 4 days depending on how it is cared for it. Tattoos can be removed with rubbing alcohol. Glow Art Air Brush Tattoos are great for picnics, carnivals, school, college events, birthday parties, and more.
Dedicated Artist
This comes with a dedicated body artist and assistant to help clean the templates in between. (Please note this needs to be booked for a minimum of 2 hrs, and generally needs to be booked at the beginning or end of your party times in order to avoid a 2nd delivery charge.) Keep in mind you will need to order black lights separate if you don't have them already.
Delivery Area
We offer delivery in Harrisburg, Lancaster, Red Lion, Dallastown, York, Hanover, Sinking Springs, Ephrata, Enola, Hershey and surrounding areas in Central PA and Northern Maryland.