Inflatable backyard Movie Screen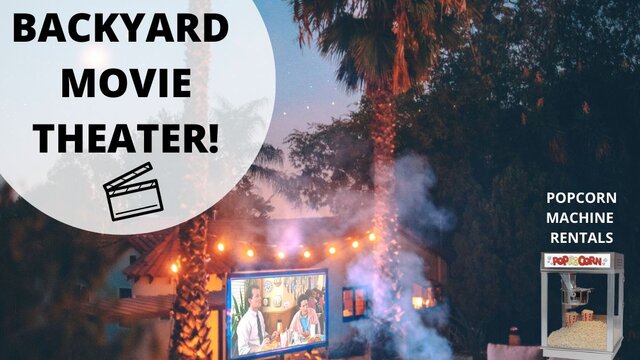 $569.00
Please call to reserve this item.

Description
Inflatable Movie Screen Rental York, PA
Backyard Movie Screen Rentals serving Southern York, York, Lancaster, Dauphin & surrounding counties
3 Monkeys Inflatable Rentals offers this Jumbo Entertainment Movie Screen Rentals with the following specs: Dimensions - screen: 13' X 8' - Diagonal: 15.5' - inflatable frame: 16' X 10.5' High Definition Video Screens are perfect for Movie Nights or super-sizing a video or DVD presentation. It's a great way for you to enjoy a "drive-in" style event in your indoor location. With high ceilings, we can even set up these huge screens inside a large room or gym. If you need to promote your business or train employees, these screens are larger than traditional pull-down portable screens. Each screen rental includes a jumbo screen, a projector, and a sound system. DVD players, VHS players, or a gaming console can be rented as well for an additional fee. Call the office for more information.
The actual size of a screen is 13 x 8

Screen and Advisement Details that must be read before adding to your cart:
Please keep in mind that we do not deliver the movie screens until after 7 pm regardless of the time you book, as you cannot use the movie screen until it is dark. The projector is not designed to be able to be seen in full/partial sunlight. If you are requesting the movie screen for outdoor use please keep in mind the following: The screens are not able to be used in any type of wind. We will call to cancel if they are calling for any wind that day. They will bend/collapse when you have wind involved impeding your ability to watch the movie. We recommend strongly that these screens be used indoors only and therefore if you rent this for an outdoor movie it is at your risk and will not be refunded for any type of wind/high light situation. We advise these screens to be used indoors only. If you choose to not heed that advice that is your responsibility to understand this is not a refundable item.
Screen information:
This is our small movie screen (as opposed to our extra-large movie screen) These screens are perfect for smaller get-togethers and audiences. They have sound with them but they would only accommodate up to about 50 guests range.
ADD FM TRANSMITTER or upgrade to our Mega Movie Screen Rental

FOR SETUP: WE TYPICALLY SET UP SCREENS AFTER 7 PM IN ORDER TO BE ABLE TO SET UP THE PROJECTOR AND ENSURE THAT THE PICTURE WILL BE SHOWING FULLY ON THE SCREEN. PLEASE KEEP IN MIND YOU WON'T BE ABLE TO VIEW THE MOVIE UNTIL AFTER IT GETS DARK (WHICH IN THE SUMMER ISN'T UNTIL 8:30-9 PM)

WE TYPICALLY PICK UP THE MOVIE SCREEN RENTALS THE NEXT DAY AS YOU AREN'T USING THEM UNTIL 8:30-9 PM AND THEREFORE NOT DONE UNTIL AFTER OPERATING HOURS. PLEASE CHECK WITH YOUR DELIVERY SETUP DRIVER ON THE TIME WE WILL PICK THEM UP THE NEXT DAY.