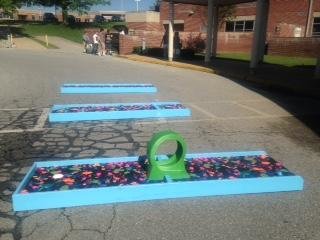 Description
3 hole Mobile Mini Golf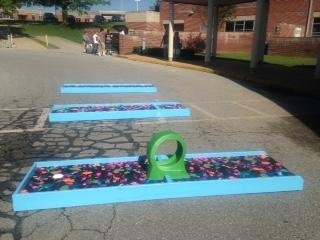 Available in Blacklight too! (extra charges apply)
3 Monkeys Inflatables is proud to offer a 3 hole mobile mini golf option to our customers who want more than just a one-hole option but possibly due to space you can't fit the entire 9 hole option. We make it easy set up in just a few minutes and offer different solid wood mini golf frames that are in great condition and offer easy to complex holes for your participants. The carpet is a colorful fun carpet on each of the holes with a blacklight option that can be added. We supply all of the putters, score cards, pencils, and caddy (if requested) for you to create a mini putt putt option at your location. These are great for outdoors in indoor fun!
Social Distance Suggestion
3 Monkeys Inflatables is aware of the stress of worrying about how to put on an event with all of the worries about how event items can be held with keeping up with social distance guidelines. The beauty of a mini-golf option is that they can be spread all across campuses, corporate locations, schools and etc and can be set up with more than 6 feet of social distance guidelines allowing for smaller groups to do one hole at a time and have them rotate to the next hole while allowing each of the participants to stay with the same putter at every hole so they essentially can keep their putter and play up to 9 social distanced holes and keep their ball as well allowing for no worry about cleaning in between holes and then after the 9 holes are played we would have the participants bring back their balls/putters to an area where we will clean and disinfectant their items before the next set of participants are given a set to head out on. We have many (over 60) putters that can allow up to 60 guests per 9 holes spread out.

3 hole solid wood mini golf comes with:

Your choice of 8 kiddie putters or 8 adult/teen Putters

Miniature Golf Balls (8)



Score Cards and Pencils (8 each)

*** You are required to have an attendant (Volunteer 16yrs+) with this equipment to ensure the equipment is not broken.
Rentals are up to 3 hours. Each additional hour would be $50/hr
Blacklight can be added on for an additional $100 for the entire event.

Features Hole 1, 2 and 3. If you want a little more check out our 6-hole mini golf option!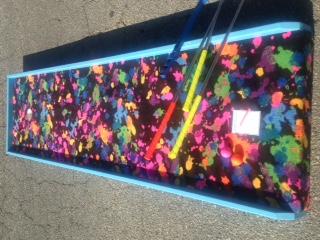 Hole 1


Hole 2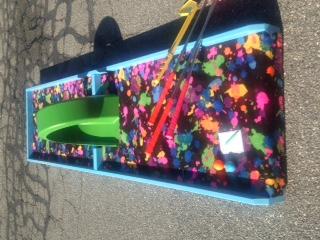 Hole 3