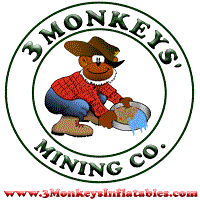 Mobile GEM Mining
Mobile Gem Mining
Let's Go Prospecting For Gems!
Up to 50 gemstone bags, plus an attendant to run the gemstone mining & direct the participants. Gemstone mining is an educational, fun and easy way to search for natural gemstones the old fashioned way. The water flows from an old fashioned water fountain, through various drops and runs into a wooden sluiceway. Guests will receive a mining rough bag, and take their place at the sluice, then they will begin to sift through the gemstone mining rough using a panning tray to discover various gemstones.
Mobile Gem Mining is the perfect event for backyard parties, to Corporate Events. The type of events are endless for the Moible Gem Mining Rentals from Boy/Gir Scout, Community events, School events, Daycares, Campgrounds, Camps, Social Clubs, and many more.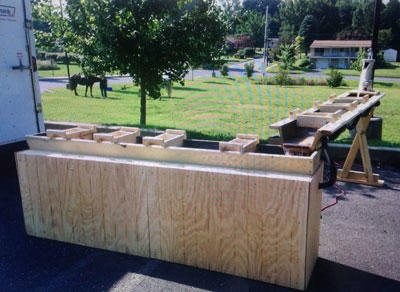 How does it work?
Once the customer completes the gemstone sifting process they will receive a Gem Stone Identification Card that allows the participant to connect to each gemstone they have found, being able to identify it solidifying the educational aspects of this activity. Gemstone Miners will discover up to 20 individual gemstones including Pyrite, Rubies, Sapphires. Quartz and Amethyst. Once you have washed away the mining rough, keep the gemstones as keepsakes or decorations or make jewelry with them. Need more quanities?
Other Options available
We can offer larger quantity packages upon request. Need more bag options? We can provide other bag options beside gemstone mining such as fossil bags, world coin bags, seasheell bags, & more! Mobile Gem Mining includes an attendant to work the mobile gem mining. The mobile gem mining station rental period is up to 1 1/2 hours with an attendant. Additional time can be purchased in one hour increments for $75hr
Requirements:
Running water to area we are setting up at
Electric required to the area
Level surface setup
Area needed for setup: 12x12
Copyright © . 3 Monkeys Inflatables LLC. All rights reserved. Red Lion PA (717) 650-7657