Spin Art Cards and Frames (50)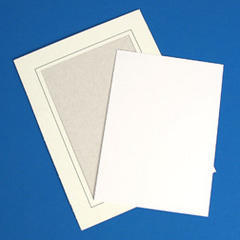 Description
Spin Art Cards and Frame Rentals
Spin Art Cards and Frame Rental Specialist in Central PA cities like York, Harrisburg, Dauphin, Lancaster, Hanover, Dallastown, Baltimore, and Hershey Area.
Spin Art Extra Supplies
You must rent the Spin Art Machine Rental first before adding any Additional Card Stock and Frames for Spin Art Machine (quantity 50). This does not include the machine or other paints. This does not include the paints as well as that is something extra you would need to rent additional quantities if needed, but keep in mind the Spin Art Machine Rental automatically includes a supply of 50 cards and frames and 3 paints so you would only need to add extra cards/frames and paints if you were anticipating more than 50 guests, however, you would also need to add spin art paints extra if you are adding more spin art cards and frames here.
Game & Novelty Rentals
Game Rentals and Novelty Rentals are popular add-on items for your backyard parties and party rentals. When you are renting any of the Inflatable Rentals, Bounce House Rentals, Water Slide Rentals, and Obstacle Course Rentals it is great to add a few extra items that are easy for participants to play who may want either a break from jumping or just multiple items to occupy a large group. The spin art rental is a popular rental for church groups, community events, school functions, corporate events, and even birthday parties. They are popular amongst all age groups, so it makes for a great add-on rental item to beef up your party atmosphere.
How do I order the items I need for my party?
Ordering spin art cards and frames are great for creating artwork for your home as a great keepsake to any type of party and is very popular for school mayday. To order the spin art cards and frames you must first remember to add the Spin Art Machine Rental and add the extra spin art cards and frames to your cart. When you have everything you need in your cart you can simply hit the checkout and enter your personal information along with your event address. Then process any major credit card for the 25% deposit and you will get an online receipt sent via email. Don't forget about our other game rentals, inflatable rentals, water slide rentals, concession rentals, Tents, Tables & Chair Rentals.