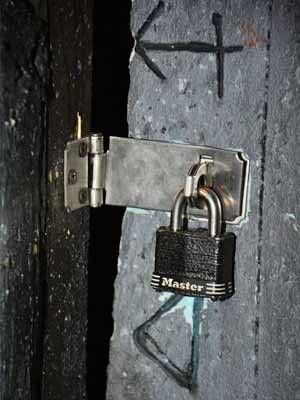 Description
Temple Ruins Mobile Escape Room
This is a 30-minute mobile escape room rentals trailer with a difficulty level of intermediate to advanced. We do have the ability to reduce the number of puzzles in this room to make it a 15-minute escape room. This is such an amazing escape room to rent and is set up in the full length of one trailer.
About Temple Ruins Escape Room
Imagine this. You and your friends have been exploring some ancient ruins and have accidentally entered a chamber that has trapped you in, with no way to escape! Judging by the pile of bones that you see over in the corner, others have accessed this chamber too. But they failed to escape. You know from old folklore that there is supposed to be a mystical, golden lion hidden in the dark ruins, and accessing it is what will allow you to escape this chamber. This escape room is extremely authentic and gives you the sensation that you are in a cave as you work through the many puzzles, find keys, solve clues, and use your out-of-the-box thinking to work your way out. Hidden doors hide more than you may think. There are 8 puzzles to solve in this room in order to release the golden lion. Will you successfully solve the puzzles and be released from the ancient ruins? Or, will you become a pile of bones like the last explorers?
How Long is the Escape Room Rental?
The Temple Ruins Escape Room rental is for up to 3 hours and includes an attendant. Our attendants will attend to both the participants waiting their turn in line and the participants who are in the room. They will offer assistance to the guests inside the room while they are playing and they will take care of line control outside ensuring the guests know how long it will be for the next group to enter the room. The escape room rental attendant will let guests know that they can go in groups of 1 to 8 people, maximum. It is best to have at least 3 to 4 people in a group so that you can assist one another inside the room with solving the puzzles. Our escape room rental attendants are able to give clues along the way in the event they are needed in order to advance in the room.
Questions and Answers
Q: Do you have other rental items that I can rent to help occupy my guests as they wait their turn in line?
A: Yes! We offer many rental items that would be fantastic to help pass the time while your guests are waiting their turn in line. Check out our Giant Game selection which includes Jenga, Connect 4, Battleship, Operation, Chess, Checkers, Backgammon, Scrabble, and MORE! You could easily set up game stations throughout your line so that your guests have something to keep them busy with while they await their turn in the escape room rental.
Q: How much space is needed for the escape room trailer?
A: The trailer measures 28 feet long.
Q: Does this need power?
A: Yes, this escape room does require power. Please have an outlet available within 100 feet of where it will be set up.