Best Team Building in Central PA and Northern MD
Team Building Events are a popular part of corporate culture and realizing that the more you keep your staff happy and working as a team the better they will learn skills for communication, empowerment, and excitement towards their everyday goals.
3 Monkeys Inflatables is a big believer in rewarding your staff for their great work and making sure they know you are lucky to have them on the team. Our team continues to grow through respect for one another, the company, and of course our customers. Understanding those dynamics of your team and working to teach your staff how to have better communication, and also to have fun with each other, and get to know each other more personally will definitely strengthen your team experiences. Find out why team building is so important to check out our
quick team building graphic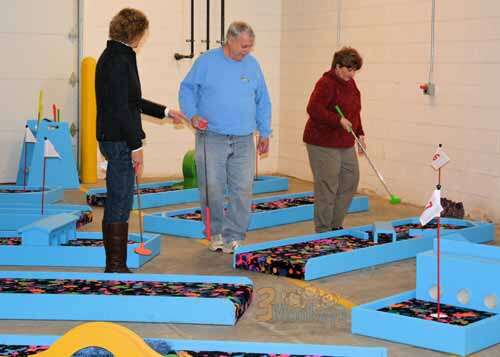 Mobile 9 hole Mini Golf Rentals
Work together to get the best 9-hole team score! Playing our portable mini golf is fun enough on its own, but when you add the competitive nature to it and have teams that will need to work together to get the best overall score great things to happen!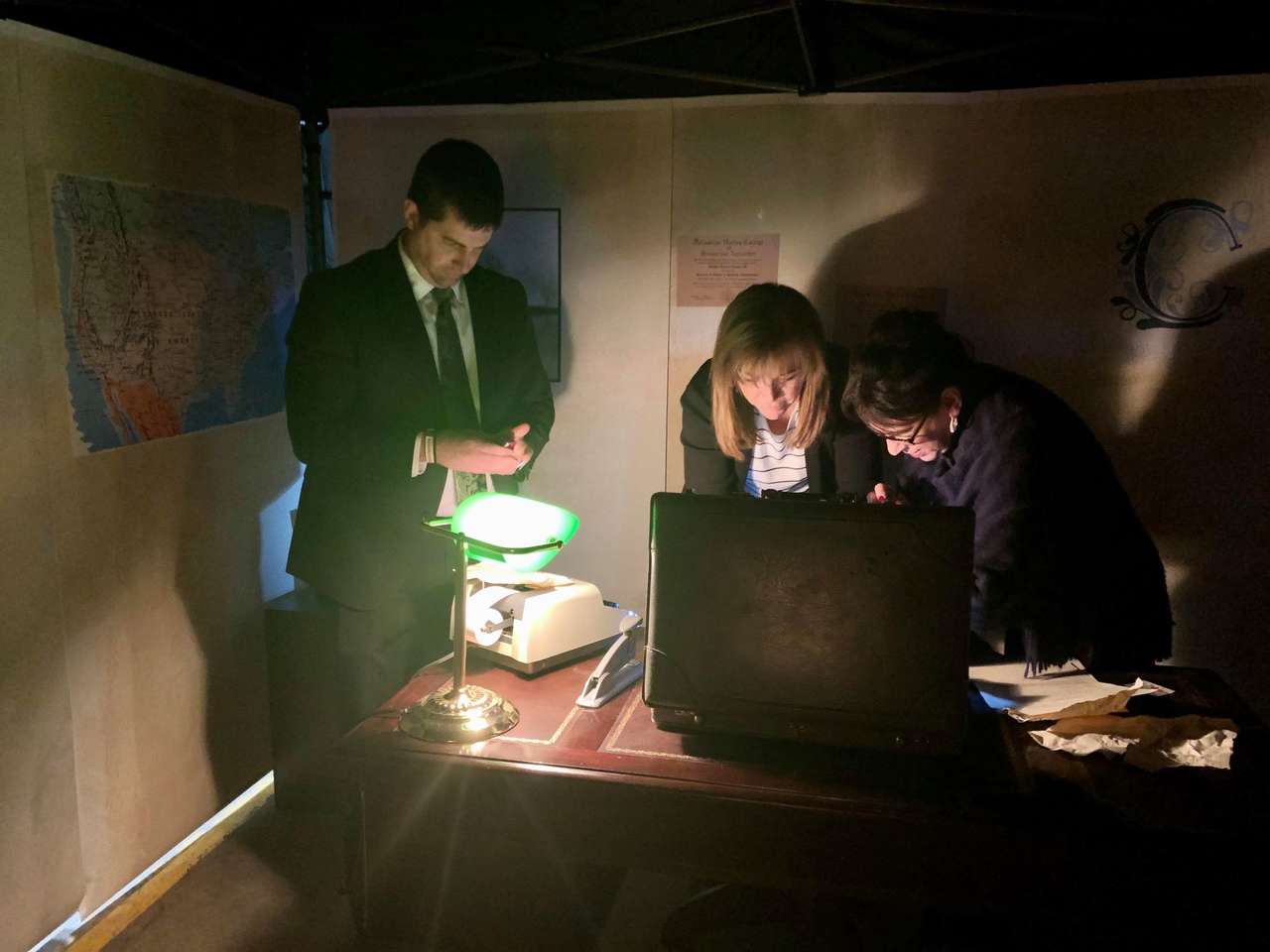 Portable Escape Room Rentals
The mobile escape room rentals will have your teams compete against each other in our escape room games. Choose from over 5 different escape room team-building experiences.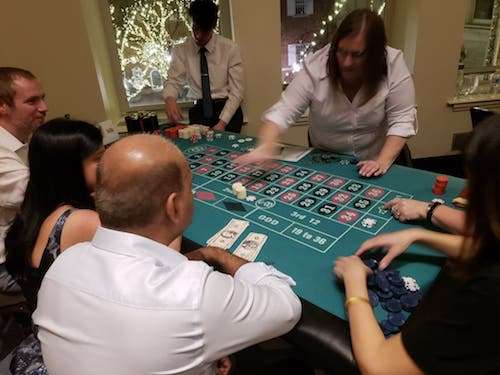 Team Building Casino Event Rentals
Casino Rentals for Team Building is popular all year long but especially for Holiday Team Parties, paired with dinner this makes for a great positive team experience for your staff.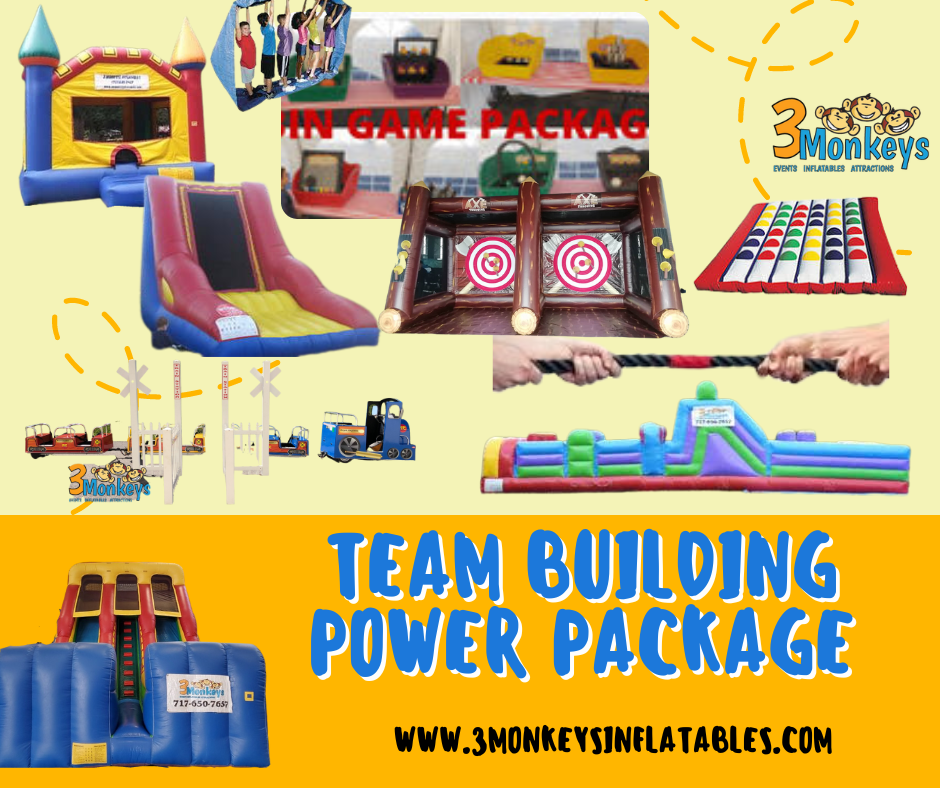 Inflatables & Party Power Combination!
We built a powerful team-building package with a huge selection of items that will make it so you just need to add the package to the cart and check out with your date and times. This is for a 3-hour time frame on the trackless train.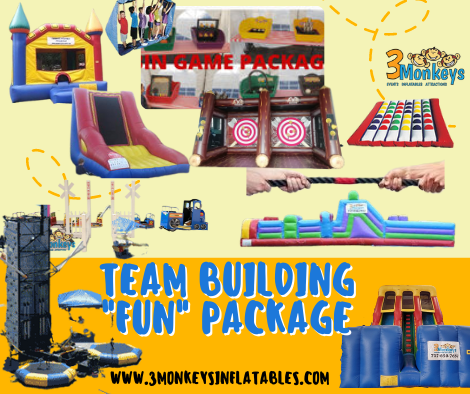 All the fun in one giant package!
This is all the fun of the power team building package but with the added bonus of the rock climbing wall and euro bungee trampoline package for up to 3 hours.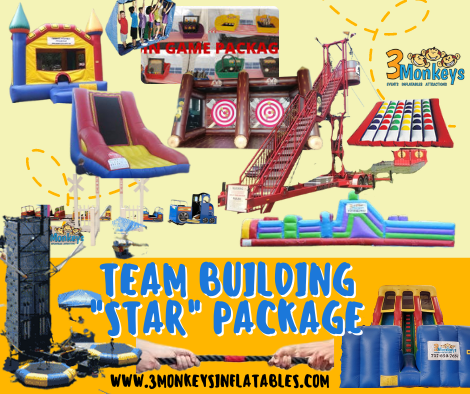 Be the star with your team!
The star package is an amazing all out package for only $7050 you get loads of huge star attractions like our popular 100ft long Zip Line, 4 player rock climbing wall, 2 player euro bungee trampoline, games, trackless train rentals, and much more!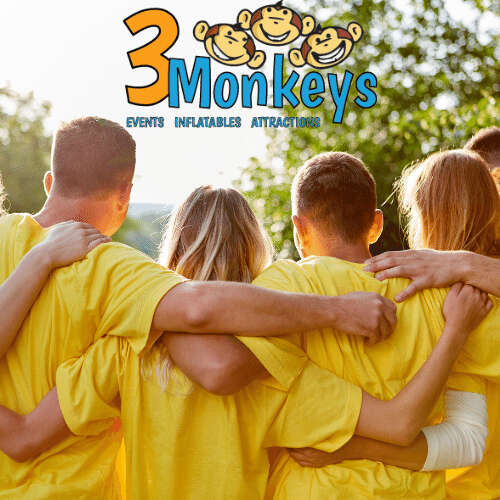 Team Building Events are important for all types of groups from PTO, College Students, Staff, Corporate Events, Non-Profit groups, and Party Rentals. They really rally the group together forming a stronger bond within the group which in turn really makes a difference that is easy to see. Not only will it be morale amongst your group but it will teach your group how to work together as a team for a single goal. This is important to have team-building sessions every quarter to keep that morale, teamwork, and bond moving forward, which in turn will provide more production efforts for your team!
Benefits of Team Building Events
- Building Trust among coworkers
- Improving company morale
- Better Communication
- Uncover Leadership Qualities
- Identify Strengths and Weaknesses
- Encourage creativity
- Improved productivity
- Reduces Stress Levels
- Fosters Unity towards overall mission
Planning a Successful Team Building Event with 3 Monkeys Inflatables
Looking for a fun and exciting way to build camaraderie among your team? Check out 3 Monkeys Inflatables for the best team-building rentals around!
Team building events are a great way to strengthen relationships and boost productivity among colleagues. Whether it's a small team or a large corporation, everyone benefits from a little fun and camaraderie. However, organizing a successful team-building event can be quite challenging. Luckily, 3 Monkeys Inflatables is here to make the process easy and stress-free. With a variety of team-building rentals, we're sure to have something that fits your needs and budget. Here are 4 tips for planning a Team Building Event.
Why Team Building is Important

Team building events have become increasingly popular in recent years, and for good reason. Not only do they provide an opportunity for team members to bond and have fun, but they also improve communication, boost morale, and increase productivity. When employees feel more connected and engaged with their colleagues, they're more likely to collaborate effectively and work towards common goals. Team building events can also help identify strengths and weaknesses within the team, allowing managers to address any issues that may be hindering success.

The Benefits of Choosing 3 Monkeys Inflatables for Your Team Building Rental Needs

When it comes to team-building rentals, 3 Monkeys Inflatables is the top choice. Here are just a few reasons why:

Wide variety of rental options: We offer a diverse selection of inflatables, games, and activities to choose from, so you can find something that suits your team's interests and preferences.
Competitive pricing: We understand that budget is always a concern, which is why we offer affordable rental options that won't break the bank.
Professional and experienced staff: Our team is dedicated to providing exceptional service and ensuring that your event runs smoothly from start to finish.
Safety first: All of our rentals are inspected regularly and cleaned thoroughly before each use to ensure the safety of your team.

Our Team Building Rental Options
At 3 Monkeys Inflatables, we offer a wide range of team-building rentals to choose from. Here are just a few of our most popular options:
Obstacle Courses: Our obstacle courses are perfect for competitive teams looking for a challenge. Race through tunnels, crawl under obstacles and jump over hurdles to see who comes out on top.
Giant Games: Our giant games are a fun and lighthearted option for teams of all sizes. From giant Jenga to giant Connect Four, your team will love playing these classic games on a larger scale.
Interactive Games: Looking for something more engaging? Our interactive games, like the Wipeout Challenge and the Mechanical Bull, will keep your team entertained and on their toes.
Inflatables: Our inflatable rentals come in all shapes and sizes, from bounce houses to water slides. These are great for teams looking for a more relaxed and playful event.
4. How to Plan a Successful Team Building Event:
Planning a successful team-building event takes careful consideration and preparation. Here are a few tips to help you get started:
Set clear goals and objectives: Before you start planning, make sure you have a clear understanding of what you want to achieve with your team-building event.
Choose the right venue: Consider the size of your team and the type of event you're planning when choosing a venue. 3 Monkeys Inflatables can help you find the perfect location
Team Building Activities Ideas
Here is some ideas of some great team building activities you can rent
for
your next Team Building Event.
Corporate Team Building, Organization Team Building and Team Building Events are very popular and continue to be a top notch method to encourage your staff, sports team, non-profit group, PTO, camp, and more to work together in harmony while learning to have fun with each other. We can build an amazing team building package for your budget. Just get in touch with us via email at
info@3monkeysinflatables.com
to let us know more details about your event. We have a large
service area
across Central PA and MD like
Lancaster
,
York
,
Harrisburg
,
Hershey
,
Baltimore
and more!
Team Buiding Events for Rent are popular for camps as well as community groups. We often are able to provide community and church groups a package that allows them to have multiple team building events at their location, therefore, completing taking out the expense and risk of transporting kids and participants to an off-site location.