Distracted Driving Simulator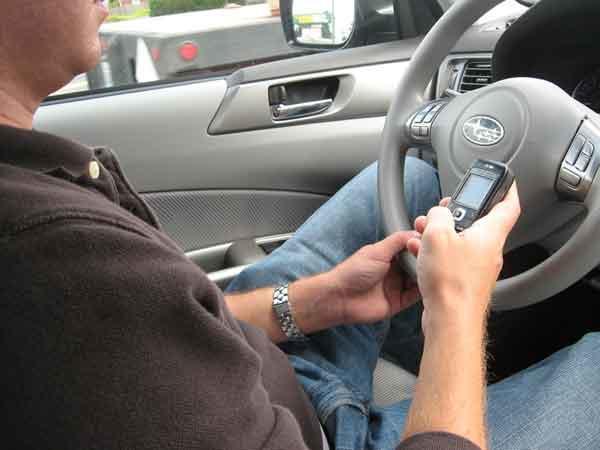 Please call to reserve this item.

Description
Distracted Driving Simulator Program
3 Monkeys Inflatables is your Distracted and Drunk Driving Simulator Program Specialist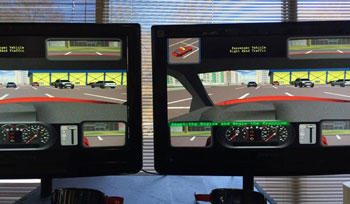 It starts with education!
We all hear about the dangers of texting while driving. But, many drivers are not changing their behavior. Distracted Driving Simulators give more of a realistic approach to teaching without the consequence of an accident, or tragedy. 3 Monkeys Inflatables is offering a unique distracted driving and drunk driving program and simulator for your high school, business, community, and campus. With the epidemic of distracted driving, it's critical for the safety of high school drivers, college drivers, delivery drivers, and our community. We can make a difference one life at a time!
The Simulators
The centerpiece of our program is a 2-seat, 4-seat, or 6-seat simulator. Having multiple simulators on site makes the program more meaningful for your student body. Research shows that students change their attitude about driving by participating in simulators rather than watching other students participate. The program includes film clips of families affected by distracted driving, and the "Remember Alex Brown Foundation" pledge to be completed at the end of the program. In a 4-hour day, up to 360 students to experience the simulator. Other companies typically bring a single simulator to your school.
We want to touch the lives of students. Driving while texting or being distracted may be as dangerous as driving with a .08 blood alcohol concentration! Contact us today to book a date for your school or school system.
Pricing for this program does include delivery, setup, the rental, tear down, and a trained instructor to run the event from start to finish. Pricing is for an event up to 4-hours and is specially priced according to the location of the event.
At your request, we can include the dangers of DWI/DUI in the program.
We are currently booking our tour for the 2022 season for locations up and down the east coast including New York, Pennsylvania, New Jersey, New England, Maryland, West Virginia, Virginia, North Carolina, South Carolina, Georgia, Florida, Ohio, Kentucky and Tennessee.
Distracted Driving Facts
In 2009, 5,474 deaths involving distracted driving. (Source: NHTSA FARS)

448,000 injuries in 2009 involving distracted driving. (Source: NHTSA FARS)

16% of fatal crashes with drivers under 20 were reported to have been distracted. (Source: NHTSA)

Drivers who use hand-held devices are 4x more likely to get into an injury crash (Source: Insurance Institute for Highway Safety)

Using a cell phone use while driving delays a driver's reactions as much as having a blood alcohol concentration at the legal limit of .08 percent. (Source: University of Utah)

The portion of drivers distracted at the time of a fatal crash increased 57% from 2005 to 2009. (Source: NHTSA FARS)

The under-20 age group had the highest proportion of distracted drivers involved in fatal crashes. (Source: NHTSA FARS)
The 3 Monkeys Inflatables Distracted and Drunk Driving Simulator requires:
2 x 15amp circuits with 110-volt plugs

2 x 6/8 foot tables (if you want the tv footage available to view)

At least 10' x 20' of space for the simulator

Indoor space or tent

Access to simulator space via elevator or ramps (regular 34" doors/corridors are fine)

Bottled water for staff
Available Seat Configurations: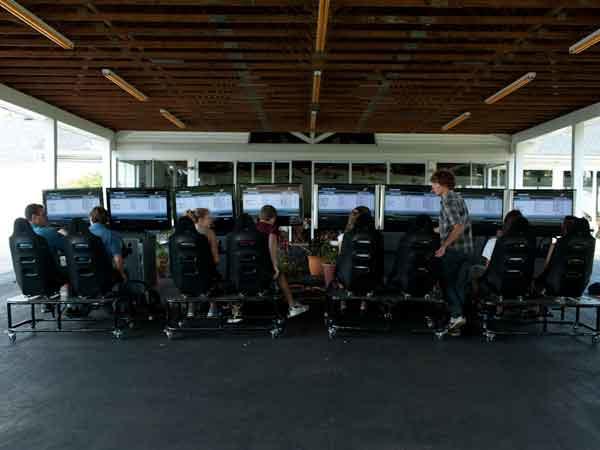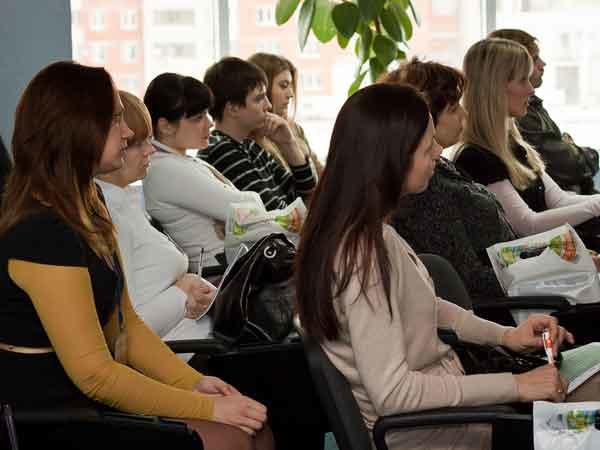 * 2009 National Highway Traffic Safety Administration (NHTSA) Study. Presentation photo by Alexandra Persona Grata. Wrecked car photo by Betty Carey. Texting (large) while driving photo by Jason Weaver. Teen driver photo by Atili Hardarson. Smaller texting while driving photo by Stegan Kloo. Female Driver Texting photo by Steven Damron. Thank you for your Creative Commons releases.
Proudly renting to all of Western New York: Buffalo, Amherst, Cheektowaga, Clarence, Depew, East Aurora, Grand Island, Lackawanna, Lancaster, Lewiston, Lockport, Kenmore, Niagara Falls, North Tonawanda, Orchard Park, Tonawanda, West Seneca Wheatfield, and Williamsville. Now Serving South Central Pennsylvania: Harrisburg, Carlisle, Hershey, York, Lancaster, Shippensburg, Chambersburg, Gettysburg, Camp Hill, Mechanicsburg, Enola, Boiling Springs, Dillsburg, and Hagerstown, Maryland. 3 Monkeys Inflatables will travel from Illinois to New England. We can work in Pennsylvania, New York, Maryland, Ohio, Virginia, West Virginia, Delaware, and New Jersey.