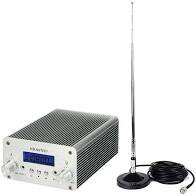 FM Transmitter
FM Transmitter for use with our Movie Screen
3 Monkeys Inflatables offers you FM Transmitters for car sound while watching your Drive-in Movie in Central PA and Northern MD like York, Harrisburg, Lancaster and many more cities near you.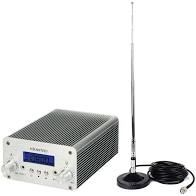 Movie Screen Rental Options
3 Monkeys Inflatables offer Movie Screen Rentals with the FM Transmitter capability. The FM transmitter broadcasts a signal from a portable audio device to a standard FM radio. These FM Transmitters are often used in cars or on portable FM radios and often thought of as Drive in Movie Theater sound that you can listen to in your car. This can allow for social distance audiences by turning on your FM radio.
Social Distancing Fun Idea
Social Distancing doesn't mean you can't continue to have fun. Create an amazing Movie Night with our FM Transmitter and Giant sized Movie Screen Rental. Add some nostalgia with our great audio-visual technology and get ready for an amazing night. We provide all the items necessary like the sound systems, fm transmitter, cables, drive in movie screen, movie projector and our trained staff. Movie Nights are perfect covid-19 social distancing compliance perfect for Drive in Graduations, Park Drive in Movie Events, Fundraising Events, Drive in Concerts, Drive in Restaurants, School Fundraisers, and Church Services!
Book the Movie Theater Equipment Rental now!
3 Monkeys Inflatables is proud to offer you a complete Giant Movie Screen Experience for your community events, private events, and public event rentals. Give us a call today at 717-650-7657 or 410-581-5867 or email us at info@3monkeysinflatables.com. We can help you with getting your event rentals worked out with the Movie Screen Rentals and any concessions you want to rent that you can sell at your events as well.