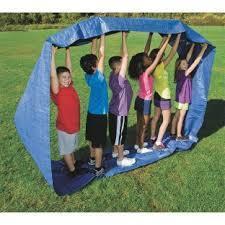 Description
Team Building Mat Rentals

The Team Building Mat is a great team-building activity for young kids, teens, and even adults. This creates the challenge of getting kids and adults moving as a team, while they need to work together in a race event designed to boost your team's productivity, and morale, and ultimately build a stronger team. The lead person begins walking by pulling the mat down to keep it moving. This teaches cooperative movement and develops coordination at the same time. 3 Monkeys Inflatables has tons of Team Building ideas to plan your next Team event with us. 3 Monkeys Inflatables works with companies, community events, school districts, individual schools, colleges, and many more organizations to help create a Company Picnic, Team Building Events, Corporate Fun Days, and so much more with tons of Team Building ideas and stations that can be set up to include a Team Building Mat, along with other fun activities that are designed to encourage and build teamwork amongst co-workers, and students. Made from resilient woven polyester fabric for indoor or outdoor use. 27' circumference x 30" wide. These are often called run mats and require teamwork and coordination in order to win the race against your opponents.
Studies show that teams that work on successful interactions and bonding exercises have an easier time really being a successful team and seeing wins. The benefits of team building are increased trust as fun activities help build that workplace trust. The importance of team building remains the same with building increased communication, planning skills, employee motivation, and employee collaboration. Employees get to enjoy seeing their co-workers have fun and connecting with them in an entirely different setting.
So throw the team building mat in your cart, and continue looking at the above ideas for great tips and ideas for team building events and ideas. 3 Monkeys Inflatables has compiled tons of ideas and rental items to create the best team-building event yet for your group! Company picnic games are a must-have at any type of corporate event. 3 Monkeys Inflatables is your company picnic experts in Central PA and Northern MD.
Game Instructions: Participants work together to move through the mat working as a team. This is a great team-building activity
Tip: Set a race to see who is able to work together as a team and get from point A to point B in the fastest time!
Prize Level Recommendations: award, ribbon, etc…
Operators Required: 1
Supplies Included with Game: Matt, This is 27' circumference x 30"wide. Made from a resilient woven polyester fabric for indoor or outdoor use. Power Needed: n/a Water Needed: n/a