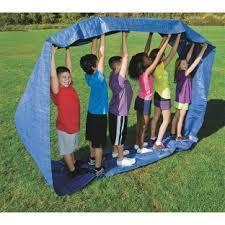 Team Building Mat
Team Building Mat York Pennsylvania Area
Team Building Mat and Field Day professional in Central PA like Harrisburg, Lancaster, Camp Hill, Hanover, Hershey, Reading, and Baltimore area.
Great Team Building Fun Activity.
This creates a challenge of getting kids and adults moving as a team. The lead person begins walking by pulling the mat down to keep it moving. This teaches cooperative movement and develops coordination at the same time. This is 27' circumference x 30"wide. Made from a resilient woven polyester fabric for indoor or outdoor use.
Team Building Fun
Great for sports, PE & Recreation, Active Play, Team Building, Field Days, Picnics, Ice breaker games, and more! This encourages kids to move and use cooperation, coordination, and balance with these game mats. These are great for building team-building skills through laughter and fun.
How do we play
You will first divide into teams, and have the team stand inside the mat with the inside of the mat above their heads. The lead person pulls the mat forward and the team begins walking along with the mat, in a follow the leader type format with the leader communicating each step so they are able to navigate being in sync moving the mat. The team to the finish line wins in the shortest amount of time wins as you will time them to see who is able to finish in the shortest amount of time! You can typically fit 3-4 adults or 5-7 kids in a mat at once depending on the comfort level and close quarters of the team.
How do I book the Team Building Mat?
Booking is easy and convenient for our customers. You can book online 24/7 on our online booking software on our webiste. Simply choose the item or items you wish and add them to your cart, when you are done shopping simply click on check out. You will then enter your event information, billing information, along with contact information into the system and complete your order with a 25% deposit. Once you have paid your deposit the remainder of the payment is not due until the day of your rental at setup. If you have questions or want help booking we are always just a phone call or email away. Call us at 717-650-7657 or email us at info@3monkeysinflatables.com