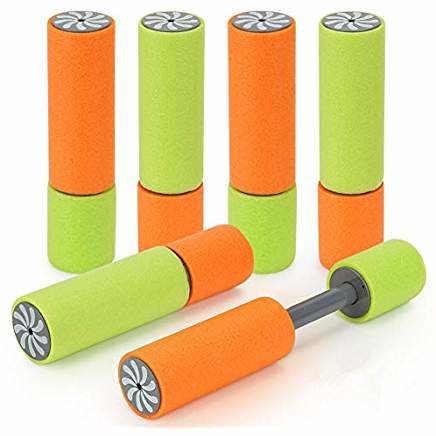 Foam Cannon Squirter
ADD a Foam Cannon Squirter to your Dunk Tank
This will allow the Dunk Tanker to draw the audience and be able to get participants more involved wanting to "get revenge" and DUNK the Dunk Tanker.
Think of the excitemnent to your event adding a Foam Cannon Squirter.
Please Note: The Squirter is only 1 piece (1 item) and not all 6 featured in the picture. Thank you.
Copyright © . 3 Monkeys Inflatables LLC. All rights reserved. Red Lion PA (717) 650-7657