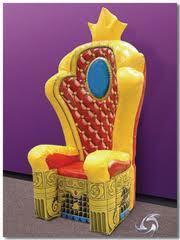 Inflatable Throne Rentals York
Inflatable Throne Rentals York Pennsylvania Area
3 Monkeys Inflatables is your Inflatable Throne Entertainment Rental for Harrisburg, Lancaster, Hershey, Gettysburg, Baltimore, Hanover, Elizabethtown, Frederick, and surrounding areas.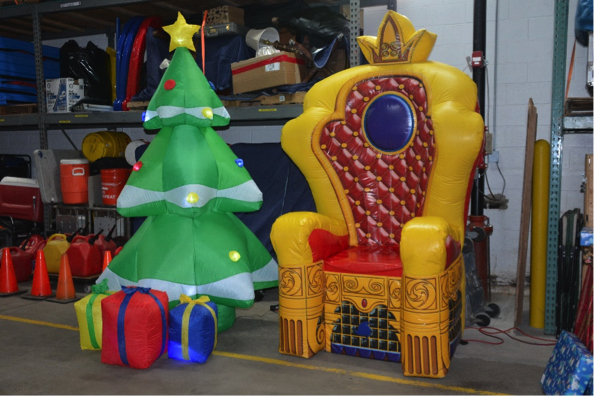 Photo Op Entertainment
Add an inflatable throne to any inflatable party...it makes for a great addition for those special birthday & event pictures! Simply add this to your inflatable rentals, concession rentals, and game rentals as a special place for the special guest or all guests to feel special taking turns in this special seat.
Renting the Inflatable Throne from 3 Monkeys Inflatables is the perfect way to make the guest of honor feel like the King or Queen at their special celebration. The throne measures 4'W x 4'L x 8'H and has a sturdy seat and base to provide a safe sitting environment. The inflatable throne is the perfect additional item at birthday parties, bar mitzvahs, quinceaneras, holiday parties with Santa, and more. The photo opportunities that the Inflatable Throne provides are endless, priceless, and memorable!
The Inflatable Throne is a great addition to any birthday party!
Having a birthday party? Everyone loves when it is time to open presents! Have the birthday child climb onto the throne, so that they are the center of attention, and seat the guests on the floor or on chairs in front of them. Another great idea is to have each guest sit with the gift they brought and have them bring them up one by one so that you can get a great picture with the birthday child and each guest for your book of memories. And do not let the guests leave before getting a group photo because that is one you will want for your scrap book.
What are some other add-ons for my child's party?
3 Monkeys Inflatables has a variety of add-ons for your event. Concessions are always a welcomed treat by guests. Choose from Cotton Candy, Popcorn, Sno Cones, Shaved Ice, Hot Dog Rollers, or Pucker Powder! If you are looking for other activities to keep your guests entertained check out our Carnival Games or add a Photo Booth with a custom designed background.