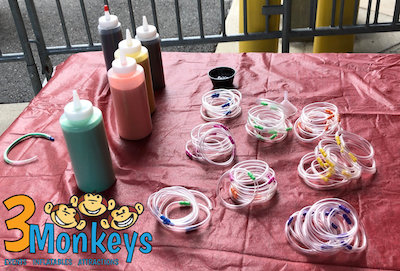 Sand Art Bracelets
Sand Art Bracelet Make and Take York Pennsylvania Area
Sand Art Bracelet and Make and Take Specialist in Harrisburg, Lancaster, Spring Grove, Hanover, Dauphin, Gettysburg, Reading, Baltimore, and surrounding areas.
Make and Take Fun Bracelet Craft Rentals
Create beautiful sand art bracelets that reflect your participant's taste and talent. Our sand art bracelets come with 6-8 different color sand art bottles filled for your adventure, 100 plastic sand art bracelets to create your masterpieces in, as well as an attendant for up to 1 1/2 hours of your make and take fun. This is a great craft to do with any age. All you need to do is supply a table and volunteer to help organize the table and help littles ones with designing their bracelet theme.
Recommendations
We do recommend that you rent an 8-foot picnic table for this craft as it is best to have a designated area for your make and take with seating available. If you need to add extra hours on your attendant you can let us know and we will add that to your invoice along with any additional packages you may want of bracelets and sand art. They do come in quantities of 100 so please let us know if you would like additional quantities.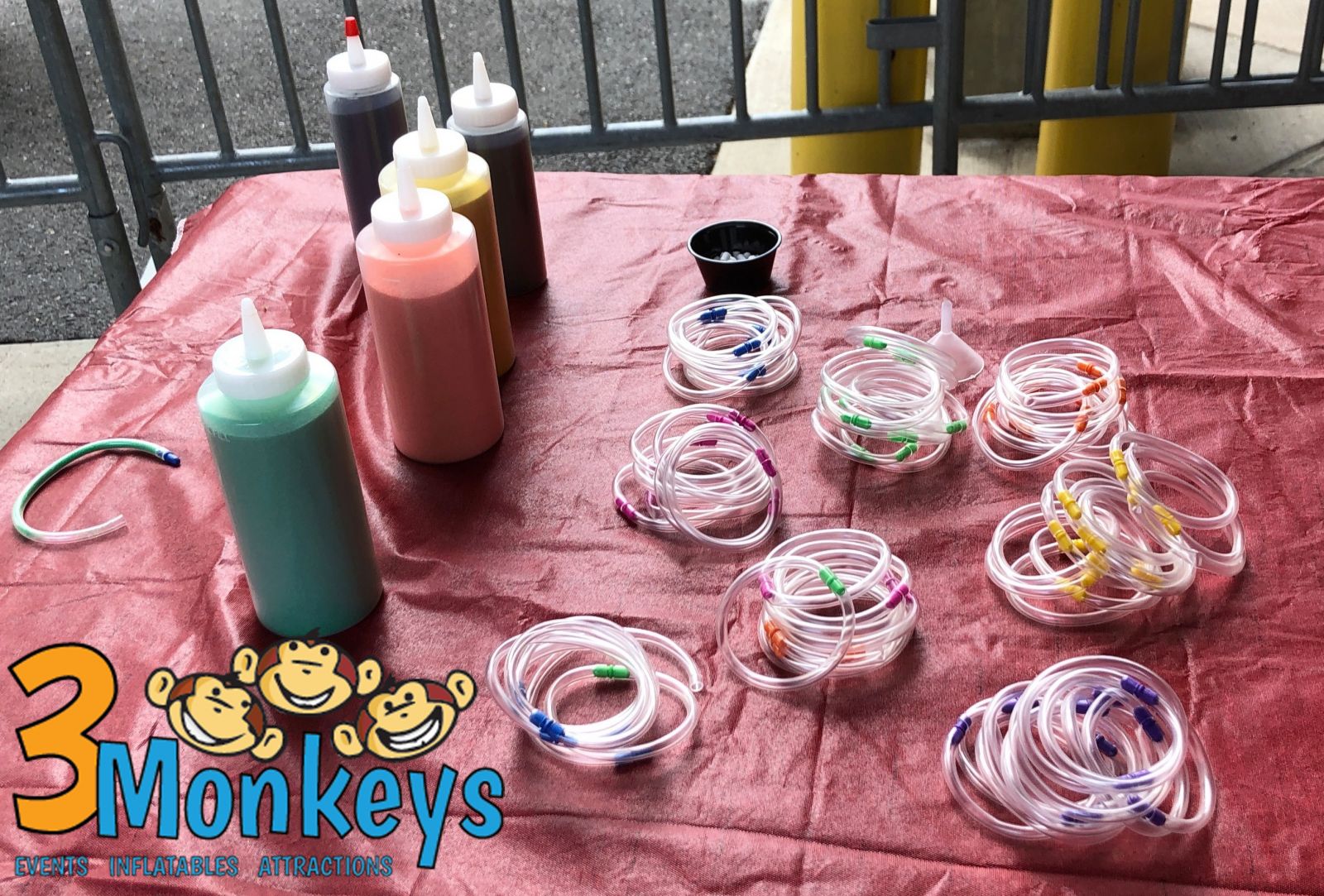 Book Now
Book your sand art bracelet craft rental with 3 Monkeys Inflatables. The leader in Event & Party Entertainment in Central PA and Northern MD. You can book online on our website with a 25% deposit to hold your place, or simply call our office (717) 650-7657 or email our office your event and contact details to info@3monkeysinflatables.com We look forward to working with you soon!