Elizabethville Bounce House and Party Rentals
Event Rentals, Water Slide Rentals, and Obstacle Course Rentals in Elizabethville, PA
If you are planning a party in Elizabethville, PA, 3 Monkeys Inflatables is the place to call by dialing (717) 650-7657. We are a one-stop shop offering all of your party rental needs in Elizabethville. Elizabethville Bounce House Party Rentals are rated #1 in Pennsylvania for the biggest inventory and best customer service. We offer professional service from the time you place your order online through our user-friendly online booking service or if you do it over the phone or email with one of our booking specialists through the setup and tear down. We have been in business for over 13 years and value our customers who are renting a bounce house in Elizabethville for their college event, corporate picnic, school fair, community events, church function, or backyard parties. Not only does 3 Monkeys bring the fun with our inflatables like Bounce Houses, Obstacle Courses, Extreme Interactives, Waterslides, Dry Slides, and Combos, but we can also provide you with tents, tables, chairs, and even catering! The entertainment options that we provide go beyond inflatables with our Mobile Axe Throwing Trailer, Mobile Escape Rooms, VR, Bumper Cars, Rock Walls, Euro Bungees, Wax Hands, Mobile Gem Mining, Air Brush Tattoo Art, Giant Games, and more! We deliver to Elizabethville and surrounding cities like York and Harrisburg.
Order-by-Date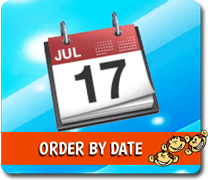 Bounce House Rentals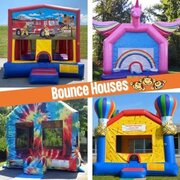 Combo Bouncer Rentals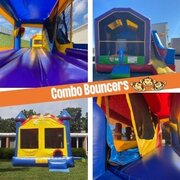 Water Slide Rentals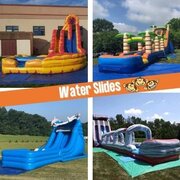 Inflatable Slide Rentals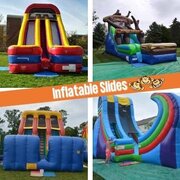 Toddler Inflatables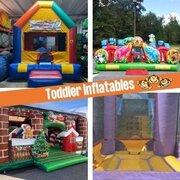 Obstacle Course Rentals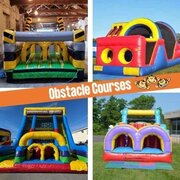 Extreme Interactives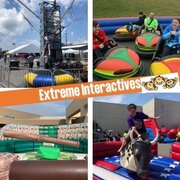 Giant Games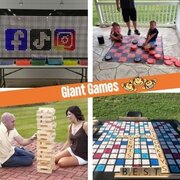 Carnival Games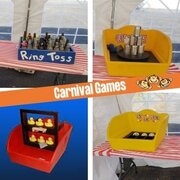 Foam Parties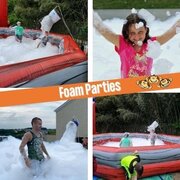 Tents Tables and More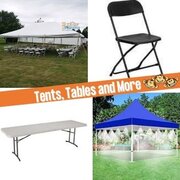 Casino Parties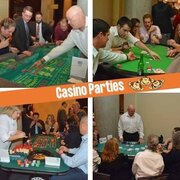 Escape Room Rentals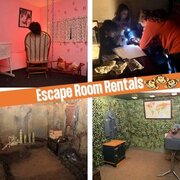 Virtual Reality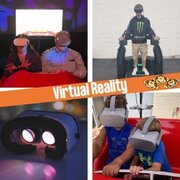 Make And Take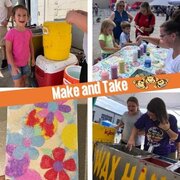 Event Equipment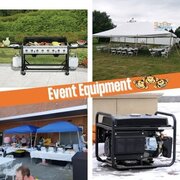 Picnic Foods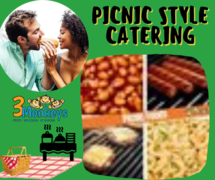 Glow Games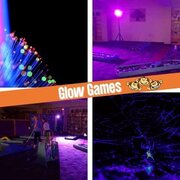 Staff Attendants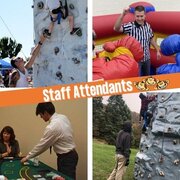 Holidays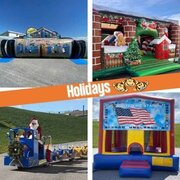 Packages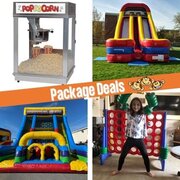 Digital Video Game Rentals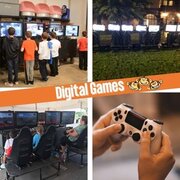 Dunk Tanks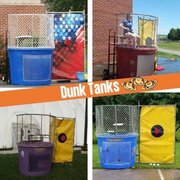 Photo Booths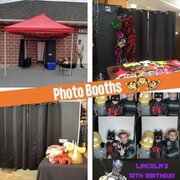 Entertainment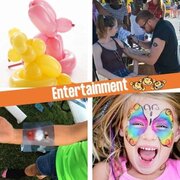 Concessions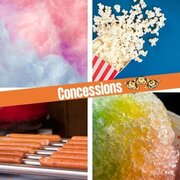 Advertising Inflatables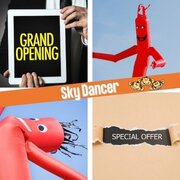 Distracted Driver Simulator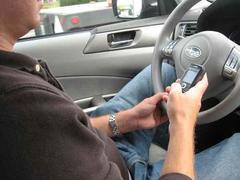 Xtreme Racing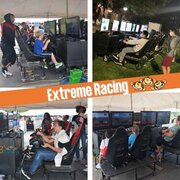 Movie Screens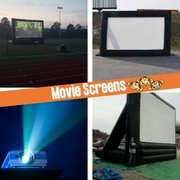 Gift Certificates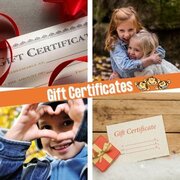 Mobile Axe Throwing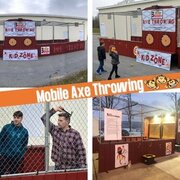 Golf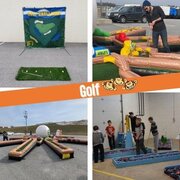 IPS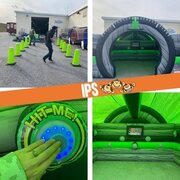 For Sale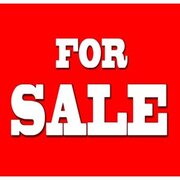 Visiting Elizabethville
Elizabethville is a quaint little borough located in Dauphin County, Pennsylvania. You can learn more about Elizabethville by visiting it's borough website. The town may be small but it sure is mighty! You can learn more about the town of Elizabethville by visiting the Historical Society at 100 East Main Street. Here you can also visit the museum or library. Before ending your visit to Elizabethville the locals will tell you to be sure to visit Jo-Jo's Pasta and Pizza for a delicious meal.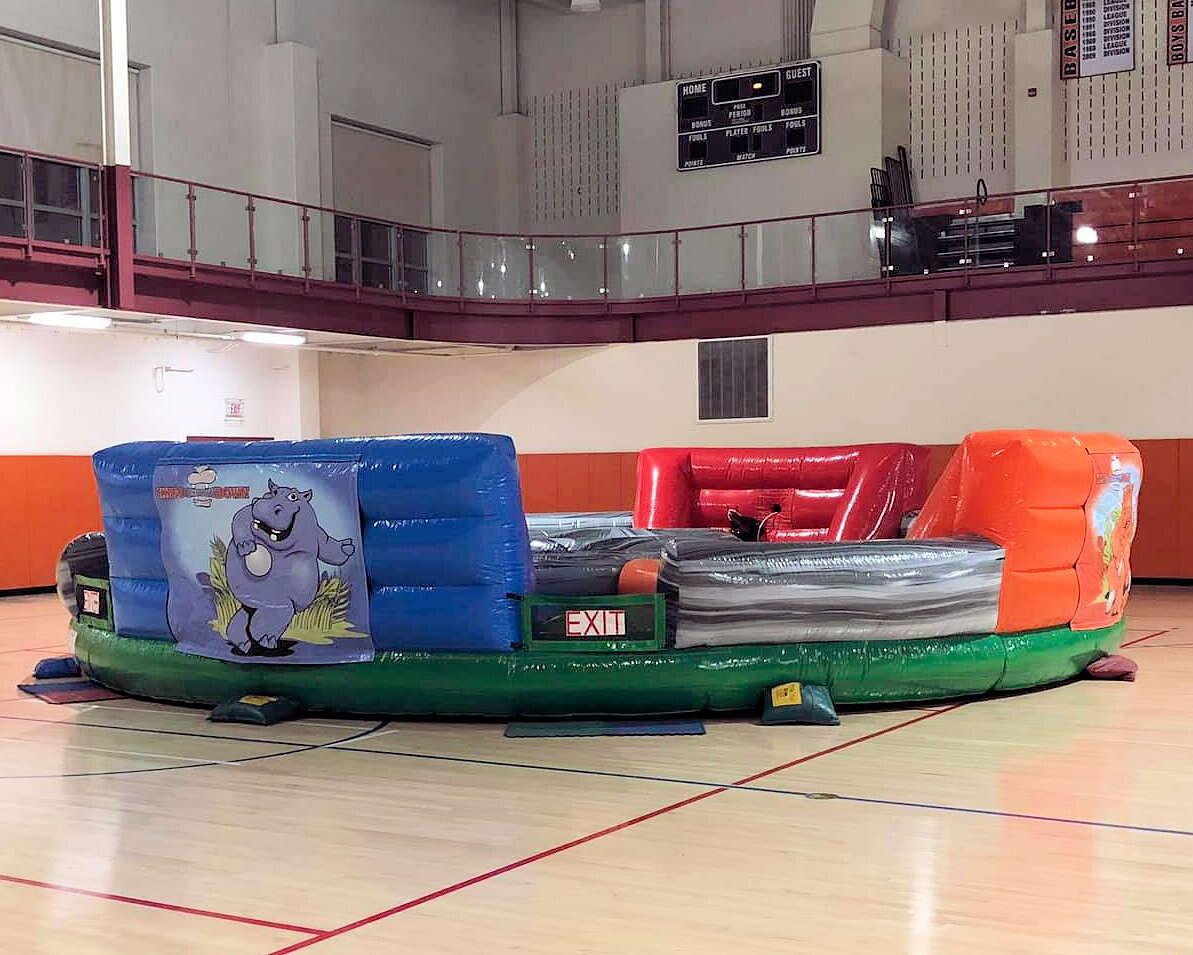 Extreme Interactive Inflatable Rentals in Elizabethville
3 Monkeys offers quite the amazing variety of Extreme Interactive Inflatable Rentals to Elizabethville, PA. If you aren't sure what they are, Extreme Interactives provide friendly competition and are most often just as fun for spectators to watch as it is for the participants to participate. In addition to the Hungry Hippo Chow Down (which is shown in the picture to the left), there is the Wrecking Ball, the Bungee Run, the Rock N Roll Joust, the Boxing Ring, the Defender Dome, the Big Red Baller, and MORE!
Extreme Interactive Rentals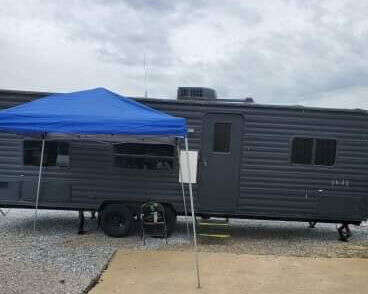 Elizabethville, PA Mobile Escape Room Rentals
Escape Rooms are very popular these days and are a great social-distance friendly rental item. 3 Monkeys Offers Mobile Escape Room Trailers in the themes of Creepy Nursery, Military, Temple Ruins, and the Fortune Teller. We also have a Bank Heist Mobile Escape Room, tent set up that can be set up indoors. Our escape room rentals are packed with clues and puzzles that encourage teamwork and critical thinking skills. Our Elizabethville Escape Room Rentals come with an attendant who will stay at the event from start to finish to ensure a smooth, stress-free vent. He or she is able to provide clues along the way should participants hit a roadblock. These are great rentals in Elizabethville for wedding receptions, college events, prom parties, corporate events, team building activities, and much more.
Rent a Mobile Escape Room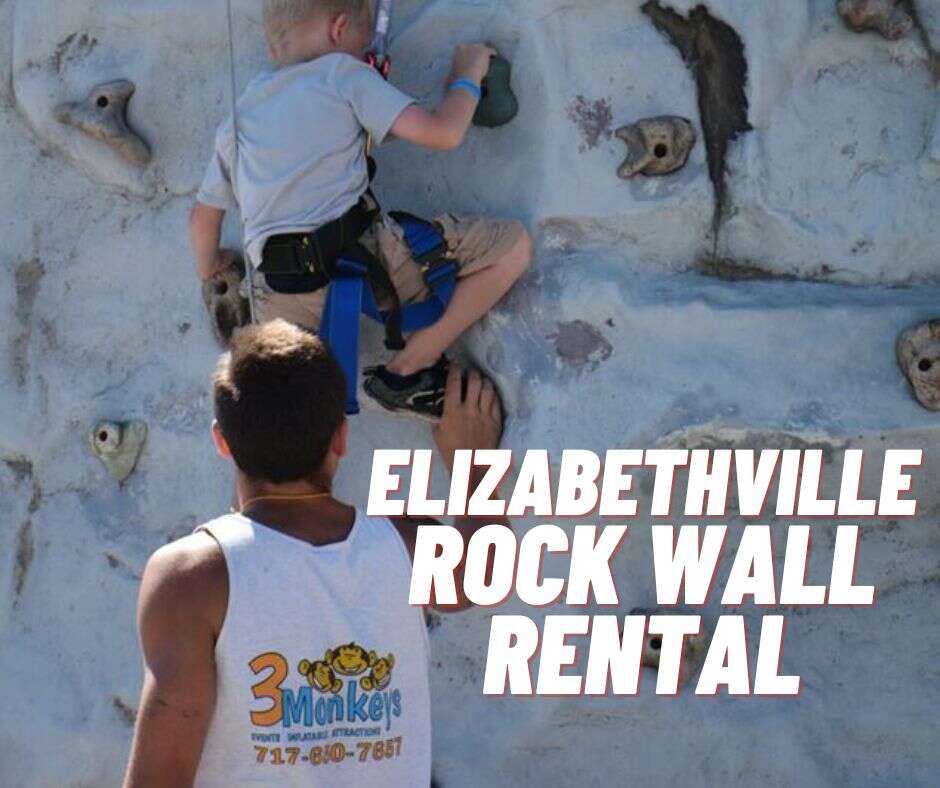 Rock Wall Rental Elizabethville, PA
Elizabethville Mobile Rock Wall Rentals are so much fun! Watching climbers is just as fun as climbing. Just seeing the challenge, the determination, and then the success is so rewarding. Our rock wall rental Elizabethville is a four-sided portable rock wall with different levels of difficult on each side. This climbing wall makes an amazing centerpiece at larger events and draws an exciting crowd. Make this rock wall rental even better by adding the euro bungee trampoline portion for only $500 more! That will add two more activities to your event giving you a total of 6 with the rock wall/euro bungee combination.
Rent a Rock Wall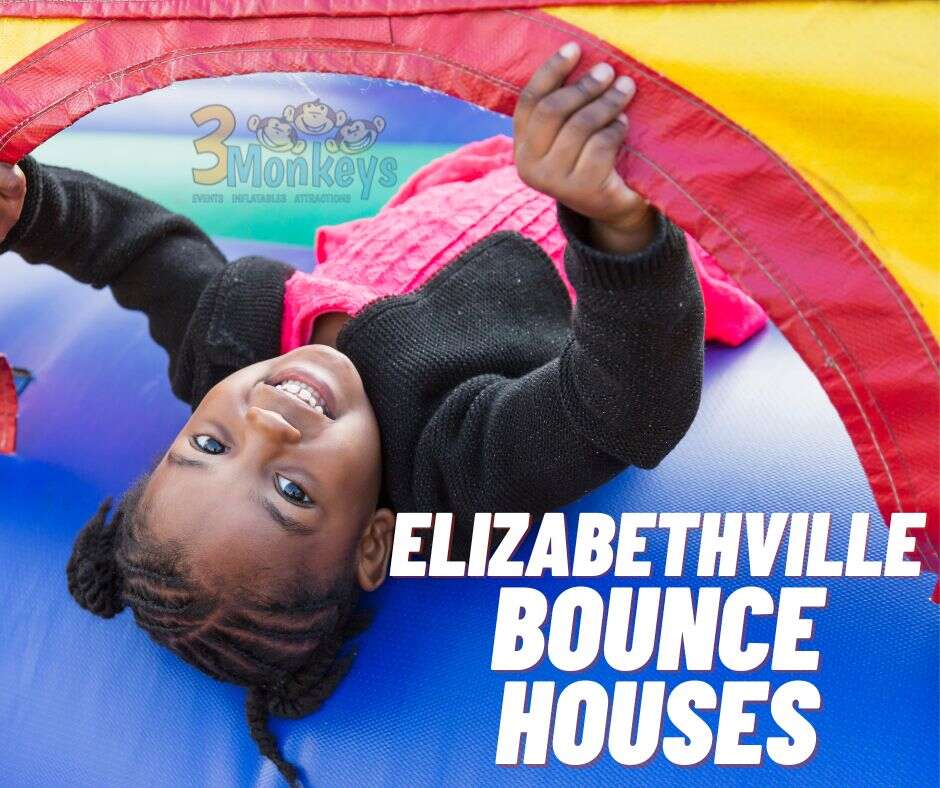 Bouncy House Rentals
If you are planning a party in Elizabethville, everyone loves a bouncy house! Whether your party is for a birthday, graduation, church, school, backyard picnic, anniversary, or just for fun, 3 Monkeys Inflatables has plenty of both themed and plain bouncy house rentals Elizabethville to choose from! And please remember, moon bounce rentals aren't just for kids - adults like to bounce, play, and have fun too! If you need a larger bounce house for rent look at our Kingdom Castle, the 20x15 bounce house, or the White Castle Bounce House for rent.
Bounce Houses
About 3 Monkeys Inflatables
3 Monkeys Inflatables has been providing bounce house rentals, party rentals, and event rentals in the Elizabethville, Pennsylvania area since 2007. We have become a highly renowned and respected name in the Elizabethville Bounce House Rental and Event Rental Industry. The Elizabethville Area School District is one of the best districts in the Central Pennsylvania area offering many School and College campuses that are proud to say we serve them. Elizabethville is a great place to have party rentals, event rentals, and bounce house rentals. Many neighborhoods have parks, recs, and community locations in them for a great place to hold parties in Elizabethville, PA.
Registered, Licensed & Inspected Inflatables
3 Monkeys Inflatables is proud to offer the best bounce house rentals, water slides, obstacle courses, concessions, interactive inflatables, Photobooths, Rock Wall, Euro Bungy, Mechanical Bull, Wax Hands, Fun Foods, Novelty Rentals, and more than Elizabethville, PA has to offer. We are a full-service one-stop-shop rental company that will provide everything you need for you to have an amazing unforgettable party or event. We are able to provide rentals for birthday parties, church picnics, corporate events, college events, Campus Activities, Camps, Pools, Grand openings, Mini Thons, Post Proms we have the best selections to make it the Best Event Ever. We have provided services to schools, businesses, churches, and universities in the Elizabethville, PA area.
We proudly serve other areas in Central Pennsylvania including but not limited to Brownstown, Lititz, Manheim, Ephrata, Denver, Adamstown, Blue Ball, and all the surrounding areas in Central Pennsylvania.
3 Monkeys Inflatables is fully licensed and insured. Our entire staff is committed to providing you with excellent customer service, great rental, and making sure it's the best event ever! What are you waiting for? Give us a call at 717-650-7657 | 410-581-5867 or email us at info@3monkeysinflatables.com. We offer real-time 24/7 online booking for your convenience but also are available by phone or email for that personal experience. Thank you and we look forward to working with you.
Elilzabethville, PA
717- 650- 7657 | 410-581-5867 | 1-844-650-7657
3 Monkeys Inflatables is your party rental specialist in Elizabethville PA. We have everything you need to create a magical event. Our business has been providing party rentals since 2007 so we do not only have all the party rental items you need but have the experience to masterfully guide you in creating the ultimate party no matter what the size or budget. We have successfully helped with backyard parties, church events, block parties, Corporate Events, School Maydays and Fundays, as well as College Events.
3 Monkeys Inflatables is the #1 Party Rental Company in Elizabethville, PA
3 Monkeys Inflatables has seen rentals of inflatables called so many different names like bounce houses, bouncy castles, moonwalks, bounce houses near me, jumpy thing, rental bounce houses, bouncy house, jumper jacks, bouncing castles, bouncing houses, jump houses, jumpers, and more! No matter what you choose to call them they are definitely without a doubt a fun activity that allows kids and adults to bounce! We always reach for the stars in what we do. We are fully insured, and state registered, along with having 3 registered state-approved inspectors on staff for bounce house rentals and safety as required by the state of PA. Our staff is trained comprehensively with both written, and on-site training and are held to the highest standards and accountability in the bounce house & party rental industry. Our mission is the be the best-rated rental company with reasonable pricing and amazing inventory while maintaining high standards and customer service care. Elizabethville bounce house rentals, party rentals, and water slide rentals are delivered on time, and set up based on state/company guidelines so that you are able to enjoy your party and have the best event ever! Our customers are a big part of the reason we love what we do! We would love to add you as one of our Elizabethville Bounce House and Party rental customers. Check us out on as well.