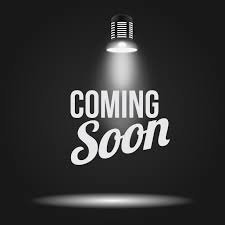 1960's Era Bank Heist Escape Room Tent




$995.00

Please call to reserve this item.

1960's Era Bank Heist Escape Room Tent Rental
3 Monkeys Inflatable Rentals delivering to York, Harrisburg, Lancaster, Wyomissing, Towson, Owings Mills, and more Pennsylvania & Maryland Cities
You and your gang of misfit friends have a plan to get rich quick. You're going to rob the Federal Savings and Loan Bank down on Main Street. You were told by someone that knows the Bank Manager that he has a terrible memory and that in order to remember the code to the vault, he hides clues to trigger his memory. You figure you and your gang are pretty smart, so you should be able to figure out the clues to unlock the vault and ride off into the sunset with the money and gold.
You break into the bank one night after closing time and start looking for clues. Once you access the bank you trigger the alarm and the cops are on their way. You have 15 minutes to decipher the puzzles, open the vault, and escape with the money before they show up…..or you will spend the rest of your life in jail!
This room is contained in a 10x15 tent which allows it to be setup anywhere. Although we have designed and built this room in a tent in order to make it mobile, don't think you will not have a great experience. We have built the room to be very authentic with area correct props and puzzles as well as digitally printed walls to provide you with a first class escape room experience. You will be transported back in time to a 1960's area bank once you enter the room.
Our rooms are great for team building at corporate outings, a mentally challenging (and fun) experience at a college, church, or school event, or as a highlight of a fair or festival.
Our escape rooms come with an attendant to set the stage for each group, provide clues during game play if necessary, and reset the room between plays.
Copyright © . 3 Monkeys Inflatables LLC. All rights reserved. Red Lion PA (717) 650-7657