Akron Bounce House and Party Rentals
Event Rentals for Bounce Houses, Inflatables, Game Rentals, and more in Akron, Pennsylvania
Welcome to 3 Monkeys Inflatables your #1 Akron Bounce House, Inflatable and Party Rentals, specialist. We deliver Inflatable Bounce Houses, Event Rentals & Party Rentals with a one-stop experience. 3 Monkeys Inflatables allows for 24/7 real-time booking meaning you can book anytime day or night on our website! So regardless of what you call them from Moonwalk Rentals, Bouncy House Rentals, Inflatable Rentals, Jumper Rentals, Jumpy Castles, Bouncey House Rentals, Fun House Rentals, or Castle Rentals we have them available to rent in Akron and surrounding areas like Lancaster and Ephrata! Inflatables and Party Rentals are perfect for School Events, Backyard Parties, Company Picnics, Events, Church Events, Block Parties, and Backyard Parties. We have unique attractions like our Mobile Escape Rooms, Mobile Axe Throwing Trailers, Mechanical Bulls, Water Slide Rentals, Dunk Tanks, Carnival Games, Giant Games, Mobile Gem Mining, Obstacle Course Rentals, Digital Game Rentals, Movie Screens, Zorbs, Photo Booth, Novelty Rentals, Foam Parties, Rock Wall, Euro Bungee, Casino Rentals and so much more!
Order-by-Date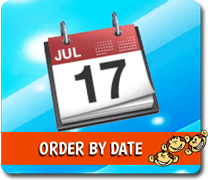 Bounce House Rentals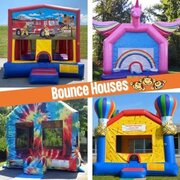 Combo Bouncer Rentals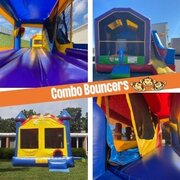 Water Slide Rentals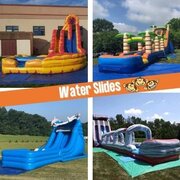 Inflatable Slide Rentals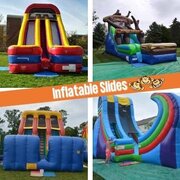 Toddler Inflatables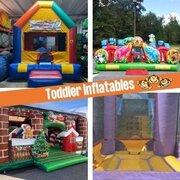 Obstacle Course Rentals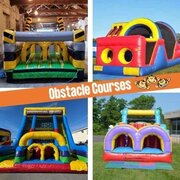 Extreme Interactives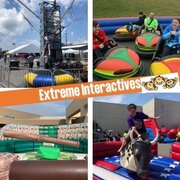 Giant Games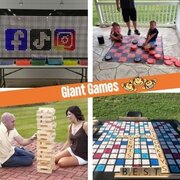 Carnival Games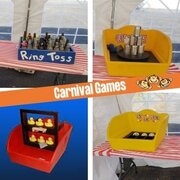 Foam Parties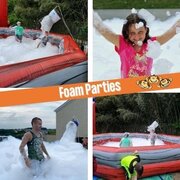 Tents Tables and More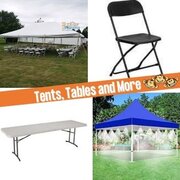 Casino Parties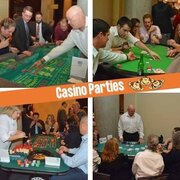 Escape Room Rentals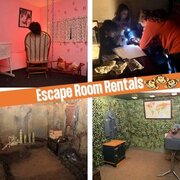 Virtual Reality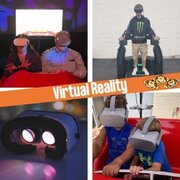 Make And Take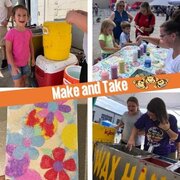 Event Equipment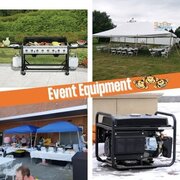 Picnic Foods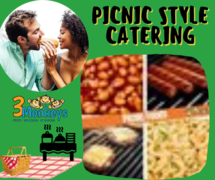 Glow Games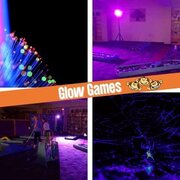 Staff Attendants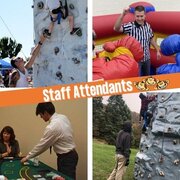 Holidays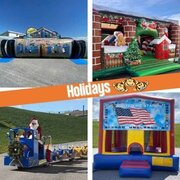 Packages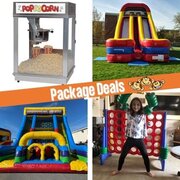 Digital Video Game Rentals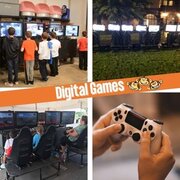 Dunk Tanks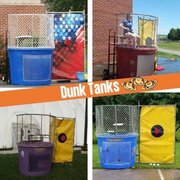 Photo Booths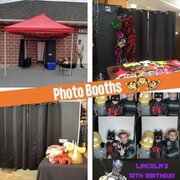 Entertainment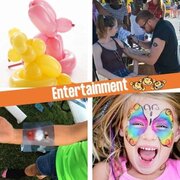 Concessions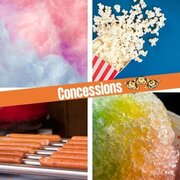 Advertising Inflatables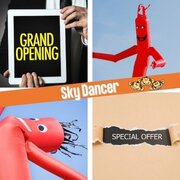 Distracted Driver Simulator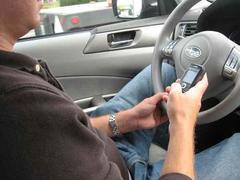 Xtreme Racing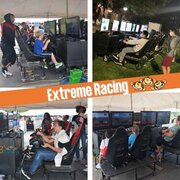 Movie Screens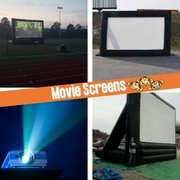 Gift Certificates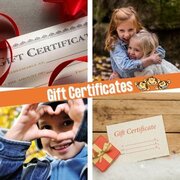 Mobile Axe Throwing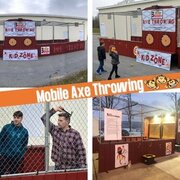 Golf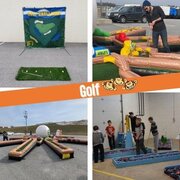 IPS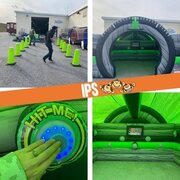 For Sale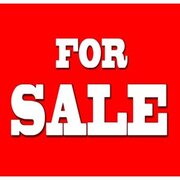 Visiting Akron
The town of Akron, Pennsylvania is actually a borough in Lancaster, Pennsylvania. Akron is located in northern Lancaster County at 40°9′23″N 76°12′14″W. It is bordered to the north by the borough of Ephrata. The Ephrata Area School District is home to 8 different school options ranging from elementary to high school and right in Akron is Akron Elementary School. There are 4 great parks in Akron, PA. Akron is also home to many great restaurants. If you love Italian food as much as we do you must visit Nonna Rosa Traditional Italian Kitchen - you won't be disappointed! If you are a fan of soft pretzels you won't want to miss Martin's Pretzels which are amazing! Akron is a great little quaint town so be sure to stop by when you are in the area.
Akron Bounce House Rentals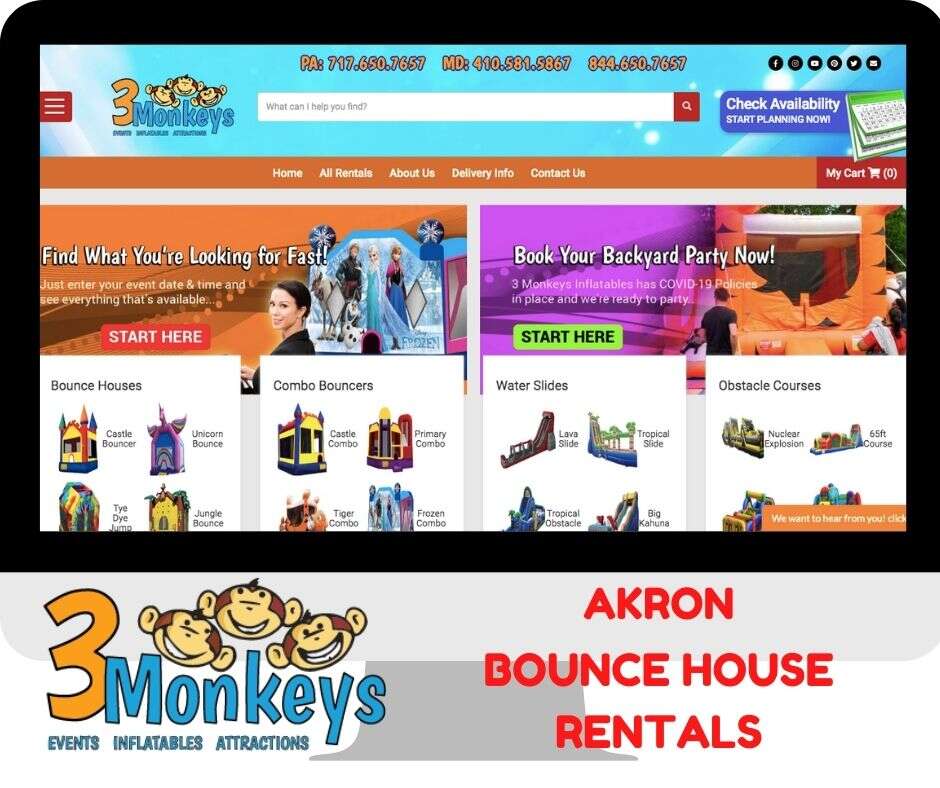 Inflatable Bounce House Rentals in Akron, PA
Your #1 Party Specialist in Akron offers a huge selection of classic Akron bounce house rentals in generic themes and gender-neutral as well to best fit your party rental and event rental needs. Inflatable bouncy house rentals are an amazing all-around addition to any party or event rental. Choose from our other inflatable categories such as combos, obstacle courses, extreme interactives, water slides, dry slides, and toddler units. Don't forget to add Table and Chair Rentals and Games to your party rental order.

Akron party rentals delivers to all of Central PA and Northern Maryland in popular cities like; Mechanicsburg, Enola, Camp Hill, New Cumberland, Hummelstown, Carlisle, Etters, Middletown, Hershey, Elizabethtown, Palmyra, Annville, Lebanon, Myerstown, Steelton, Pine Grove, Duncannon, Jonestown, Halifax, Newport, Millersburg, Lewisberry, Mount Wolf, Lemoyne, Boiling Springs, Shermans Dale, Marysville, Dauphin, New Bloomfield, Mount Holly Springs, York Springs, Lykens, Millerstwon, Grantville, Fredericksburg, Elizabethville, Liverpool, Bethel, Tower City, Landisburg, Tremont, Williamstown, Loysville, Wellsville, Bainbridge, Highspire, Thomsontown, Grantham, Ellitosburg, Dalmatia, Akron, Wisconisco, Spring Grove, Gratz, Summerdale, Cornwall, Maytown, Mount Gretna, Rehresburg, Struasstown, Plainfield, Emigsville, Muir, Pillow, Rheems, Lawn, Mount Aetna, New Kingstown, Campbelltown, New Buffalo, Quentin, Rossville, Ono, Perry County, Cumberland County, York County, Fawn Grove, Dallastown, Cross Roads, and many more.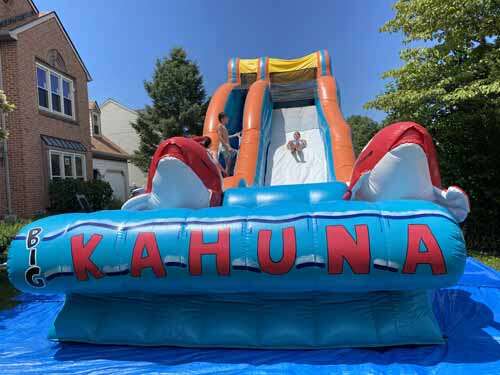 Water Slide Rentals Akron, PA
Akron, PA Water Slide Rentals for you and your family are that one attraction that will not only draw the kids but make sure the adults have their swimsuits as they will get pretty excited when you rent one of these for your next celebration or party. Rent our most popular, largest waterslide the 27' Lava Waterslide. With an added slip and slide feature this slide is often more fun for the adults than it is the kids! Want something similar but not quite as large? Check out our 22' Tropical Waterslide rental in Akron. Water Slide rentals are non-stop fun, with tons of laughter guaranteed!
Akron Water Slide Rentals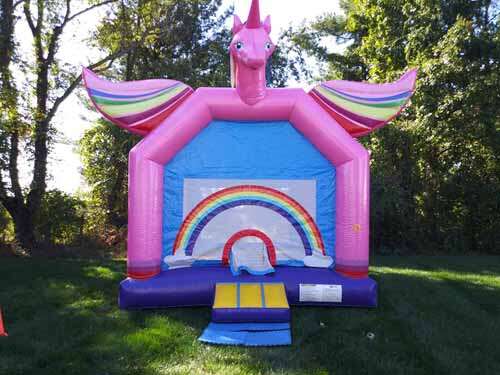 Akron, PA Bounce House Rentals
3 Monkeys Inflatables is your party rental specialist in Akron, PA. We have everything you need to create a magical event. Our business has been providing party rentals since 2007 so we do not only have all the party rental items you need but have the experience to masterfully guide you in creating the ultimate party no matter what the size or budget. We have successfully helped with backyard parties, church events, block parties, Corporate Events, School Maydays and Fundays, as well as College Events.

Akron, Pennsylvania Inflatable Bouncy Castle Rentals for you and your family are the perfect backyard activity for birthdays, anniversary parties, block parties, celebrations, graduations, cookouts, and much more. We deliver your Akron Bouncer Rental right to your backyard or event venue. 3 Monkeys has something for everyone when it comes to bounce house rentals. If you want something that goes with any theme choose from our Modular, Castle, Hot Air Balloon, York, or even Tie-Dye Bounce Houses. Some of the themes you will find listed in our inventory are Disney Princesses, Pirates of the Caribbean, Batman, Superman, Dr. Suess, Dinosaurs, Firetrucks, and more.
Bounce House Rentals Akron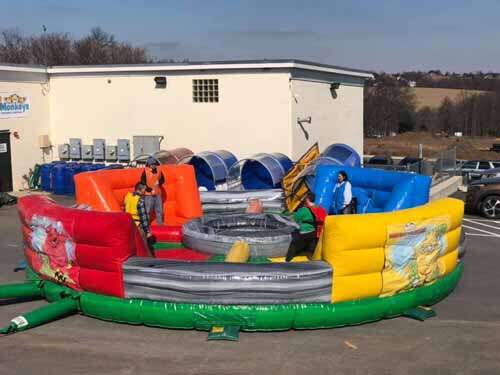 Extreme Interactive Rentals in Akron, PA
Feeling a little more daring? Want something that is sure to knock your socks off! We have tons of options that will draw attention to your party and event and get guests excited. Interactive Inflatables are one of those attention-grabbing, packed with fun spotlight items that every event wants! Something to have every kid in there including parents say "Wow, I've got to try that!" Challenging, Fun, Silly, Team Building, and Endurance Packed Excitement - Oh Yes! Our Interactive Inflatable Rentals are tied for the most popular category rental in our business. I believe this is because there are just so many interactive fun rental items that it's hard for it not to dominate in popularity because it's of its pure nature of drawing a ton of attention and attract large crowds.

Here is just a small list of the amazing items in this category! Rock Walls | Euro Bungy | Foam Pits | Twin Spin | Camel Run |Hungry Hippo Chow Down (Pictured) | Basketball Court | Defender Dodgeball | Big Red Baller | Wrecking Ball | Bungee Run | Joust | Boxing Ring | Velcro Wall | Mechanical Bull | Zorbs | VR Roller Coasters| Mobile Escape Rooms | Bumper Cars and so much more!
Extreme Interactive Inflatable Rentals Akron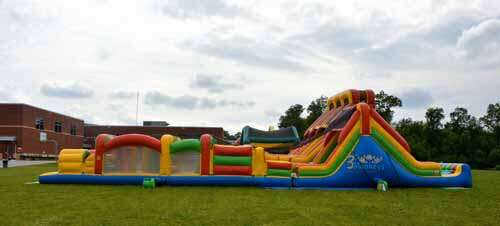 Akron, PA Obstacle Course Rentals
Who says you can't have fun in Akron, PA with Obstacle Course Rentals? Not us! We know they are competitive, action-packed, fun party must-haves! They accommodate kids and adults and are perfect for just about any kind of party or event! The two-man, race Obstacle Course Rentals in Akron are the perfect inflatable to keep your lines moving quickly. In addition to the race obstacles we have playground obstacles like our Wacky World Obstacle or the Wacky Fun Center. These obstacles allow children to enter and play at their own pace and face the various obstacles found inside. There are pop-up obstacls, log-type obstacles, crawl through tunnels, rock climbs, slides, and more!
Obstacle Course Rentals Akron
About 3 Monkeys Inflatables

3 Monkeys Inflatables has been providing bounce house rentals, party rentals, and event rentals in the Akron, Pennsylvania area since 2007. We have become a highly renowned and respected name in the Akron Bounce House Rental and Event Rental Industry. The Ephrata School District is one of the best districts in the Central Pennsylvania area offering many School and College campuses who are proud to say we serve them. Akron is a great place to have party rentals, event rentals, and bounce house rentals. Many neighborhoods have parks, recs, and community locations in them for a great place to hold parties in Akron, PA.

Registered, Licensed & Inspected Inflatables

All cities in Pennsylvania require that your inflatable rental or any party rentals you are using that is considered an amusement ride are strictly licensed through the Department of Agriculture Ride Safety Division. They require all companies and public events to be registered and the company is required to have a specific insurance policy that is naming the Department of Agriculture as additionally insured. In Akron Pennsylvania for Bounce House Rentals you also want to ensure you are working with a company that is licensed to operate inflatables in the state but also have renewed their license each year and you can simply do that by calling the Department of Agriculture Ride Safety Division at 717-215-4316 or simply look for the current year sticker featured on the metal registration tag located on the blower. If they do not have the sticker you may want to notify the Ride Safety Division to ensure your event is properly licensed.

Trust 3 Monkeys Inflatables for your Party Rentals

3 Monkeys Inflatables is proud to offer the best bounce house rentals, water slides, obstacle courses, concessions, interactive inflatables, Photobooths, Rock Wall, Euro Bungy, Mechanical Bull, Wax Hands, Fun Foods, Novelty Rentals, and more that Akron, PA has to offer. We are a full-service one-stop-shop rental company that will provide everything you need for you to have an amazing unforgettable party or event. We are able to provide rentals for birthday parties, a church picnic, corporate event, college event, Campus Activities, Camps, Pools, Grand Openings, Mini Thons, Post Proms we have the best selections to make it the Best Event Ever. We have provided services to schools, businesses, churches, and universities in the Akron, PA area.
We proudly serve other areas in Central Pennsylvania including but not limited to Brownstown, Lititz, Manheim, Ephrata, Denver, Adamstown, Blue Ball, and all the surrounding areas in Central Pennsylvania.
3 Monkeys Inflatables is fully licensed and insured. Our entire staff is committed to providing you with excellent customer service, great rental, and making sure it's the best event ever! What are you waiting for? Give us a call at 717-650-7657 | 410-581-5867 or email us at info@3monkeysinflatables.com. We offer real-time 24/7 online booking for your convenience but also are available by phone or email for that personal experience. Thank you and we look forward to working with you.
Akron, PA
717- 650- 7657 | 410-581-5867 | 1-844-650-7657
3 Monkeys Inflatables is your party rental specialist in Akron, PA. We have everything you need to create a magical event. Our business has been providing party rentals since 2007 so we do not only have all the party rental items you need but have the experience to masterfully guide you in creating the ultimate party no matter what the size or budget. We have successfully helped with backyard parties, church events, block parties, Corporate Events, School Maydays and Fundays, as well as College Events.