Graduation Party Ideas York
High School and College Graduation Parties
Graduation Party Ideas York is very common to host high school and college graduations in the area and search for an idea of what to have for their big celebrations. We have found some great groups of items that are extremely popular for these types of grad parties and have compiled them below for your review. As you read along the way if you end up having any questions or need further information that our page doesn't cover, please give us a call at 717-650-7656.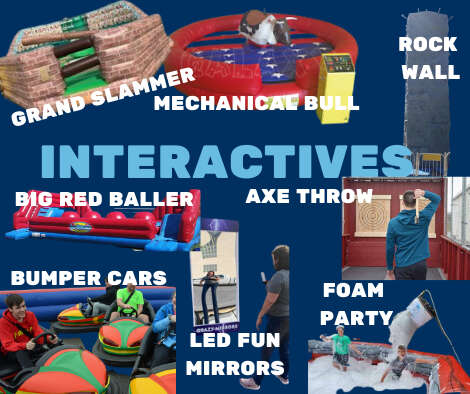 Extreme Attractions for Rent
The Graduation Interactives are popular with both High School and College Graduates as they offer endurance-packed fun with these competitive game renters. Check out the entire category by clicking on the name Interactive Fun to see what we offer!
Interactive Fun!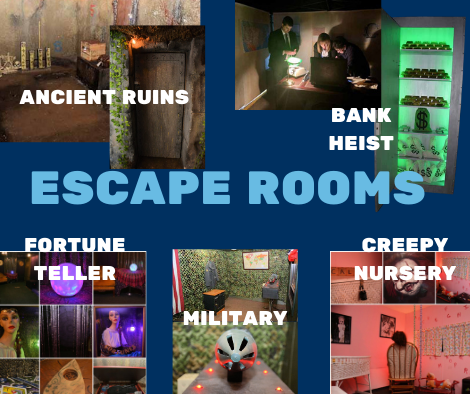 Trailer & Tent Escape Rooms for Rent
The Escape Rooms Rentals we offer have 5 different room options and they are all mobile so we come to you and the escape room is exclusively for your grad parties & family!


Escape Rooms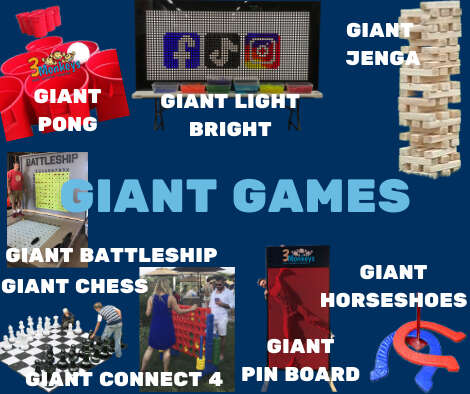 Lawn & Giant Games for Rent
Giant Games are very trendy right now for Graduation Parties with popular items like Giant Horseshoes, Giant Jenga, Giant Fun Mirrors, Giant Corn Hole, Giant Connect 4, and many more!


Giant Games
High School and college Graduations can become so much easier when you host an outdoor party! To have a successful graduation party attracting young adults you need to have an exciting collection of entertainment available. 3 Monkeys has a wide collection of Inflatable and carnival Games, including Bounce Houses, extreme inflatables, and dunk tanks that will add to that perfect competitive fun!

For Entertaining with Food, nothing is easier and more convenient than Carnival Treats! We offer hot dog rollers, popcorn, snow cones, cotton candy & pucker powder machines. It doesn't get easier than that to host a graduation party. Think of splitting costs amongst fellow graduates and adding more entertainment options in one place. It will definitely come out a lot cheaper than grad-night tickets and a whole lot more fun!
Recommended Products: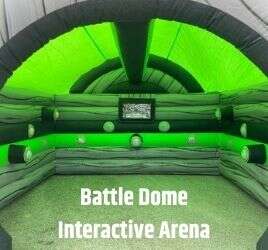 Can you win?
This is a great battle of 1 on 1 or team battles that can play against each other seeing who can win on a group of different games that are programmed into this game system. Fun for Teens & College students all day long!

Battle Dome IPS Interactive Arena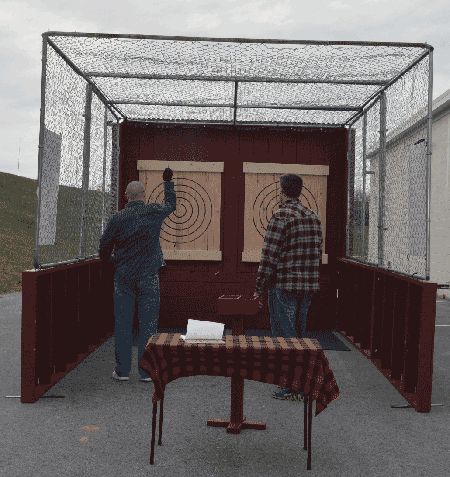 Can you Axe it?
Mobile Axe throwing is the coolest hottest new trend right now and with 3 Monkeys you can choose 2 or 4 lanes for your next EPIC grad party...let's celebrate in style!


Mobile Axe Throwing 2 & 4 Lane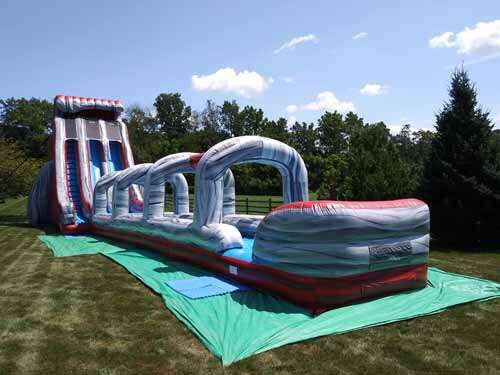 Can you keep up?
27ft Lava water slide is a Giant Waterslide for Rent with a 76 ft Incredible long huge water slide! It's a grand ride and definitely deserving of that college or high school grad party!

Not only will the teens love it but just try to keep the adults off it!


27 ft Waterslide Rental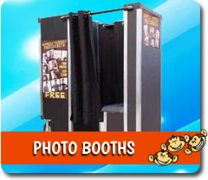 Photo Booth Rental
Create amazing memories with a Photo booth Rental. Each Photo Booth Rental comes with a custom background in school/favorite colors customized to your special day...We also provide an Attendant for your event along with a prop table to make a fun/exciting photo booth experience...lastly the night ends with you getting a CD of all of your guest pictures! Amazing memories are created with our photo booth!
Best of all- Unlimited prints!
Book the Photo Booth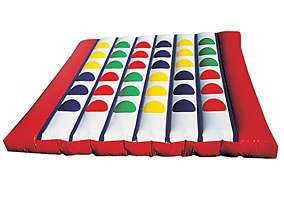 Twister Oversized Game Rental
College and High kids love to play twister with their friends...it's one of those games that will never go away! Our oversized Twister is an inflatable that allows for comfortable gaming with friends! They also love to get twisted and play this game and upload pictures to Snapchat and all the other social media sites that they can document their adventures!
Book Twister Now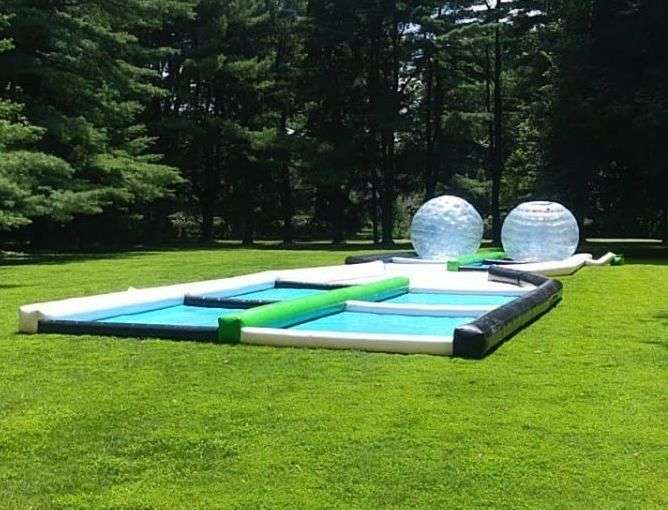 Zorb ball Rental with track
So much fun! Imagine racing against your friends in a giant hamster ball...now it's a reality! These zorbs are so much fun to race with and very comfortable to do so! Our Zorb track is a straight track that has a middle section where you need to be the first one there to get through! They offer a ton of antics and fun while you try to outrun your opponent in the awkwardly fun ball while bumping into the sides and racing to take over the lead in the middle of the track and then it's back to the race to get back through the track middle again when you head back to the starting line. Wacky, Hilarious fun that will get everyone laughing.

We do have a trained attendant come with the Zorb Track and Ball Rental to ensure they are on-site and able to assist the entering and exiting of the zorbs and operate it for the extent of your event.
Book Zorb ball Rental
Rock Wall Rental
The Rock Wall Rental allows for up to 4 climbers at a time to race to the top to see who can scale the wall in the fastest time - hit the buzzer for whoever makes it up the wall in the fastest time!

Rock Walls offer a lot to an event as everyone loves to try their climbing skills - old and young enjoy this by racing their friends or family members up the rock wall and strategizing what rocks to climb in order to make it to the top in the fastest time. We do have 2 harder sides to climb and 2 easier climbs with more rocks available for beginners. Make it to the top and push the button to let everyone know you got to the top and then you can make your way back down. This rock wall rental has up to 4 climbing areas and comes with 2 attendants to monitor climbers and be available to help stuck climbers. We also have multiple harnesses so we can get the next climbers ready to go so it's pretty quick entrance and exits off the rock wall. This is a huge must-have attraction for college and high school students as it is definitely a trending item in this age group!

Want more? Add our 2 person Euro Bungee to this rental to make this an extreme 6 person attraction! Your fun is just a rental away...
Rock Wall Rental click here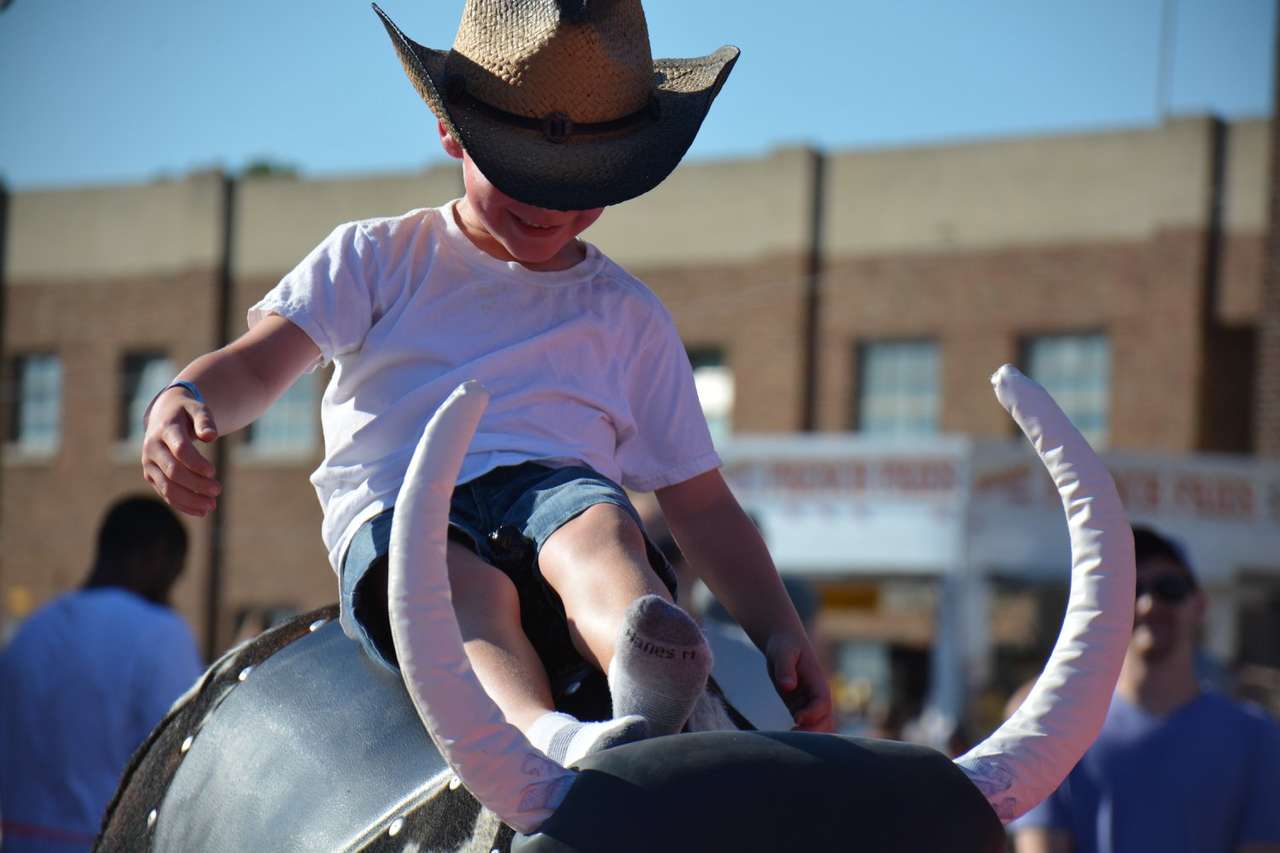 Mechanical Bull Rental
Fun for all ages...great grad party idea! Ride the bull and see how long you can stay on! Compete with your friends on who can stay on the longest! We have a trained operator that operates the mechanical bull and we customize the ride based on each rider which is the safest thing to do when you are operating a mechanical bull. We have operated it for young kids through older adults and are able to provide a fun, safe and comfortable ride on the mechanical bull.

Give us a call if you want to add this to your next rental. Bull Riding is extreme support that have a huge following and everyone wants to see how long they can last on the bull.
Mechanical Bull Rental

Big Red Baller
The best in entertainment from playing to watching it is non stop fun! Watch as players try their best to get across the balls without falling into the pad underneath. This is a fun interactive sports inflatable game that tests how much guts you have to go balls to the wall and run across these 4 balls with balance, grit and drive to make it to the end of the course!

Think of the Wipeout TV Show and it is just like the bloopers you see of participants trying to get across the balls. Grab a seat and get your phone ready for the fun videos you can make with this one!
Big Red Baller Rental click here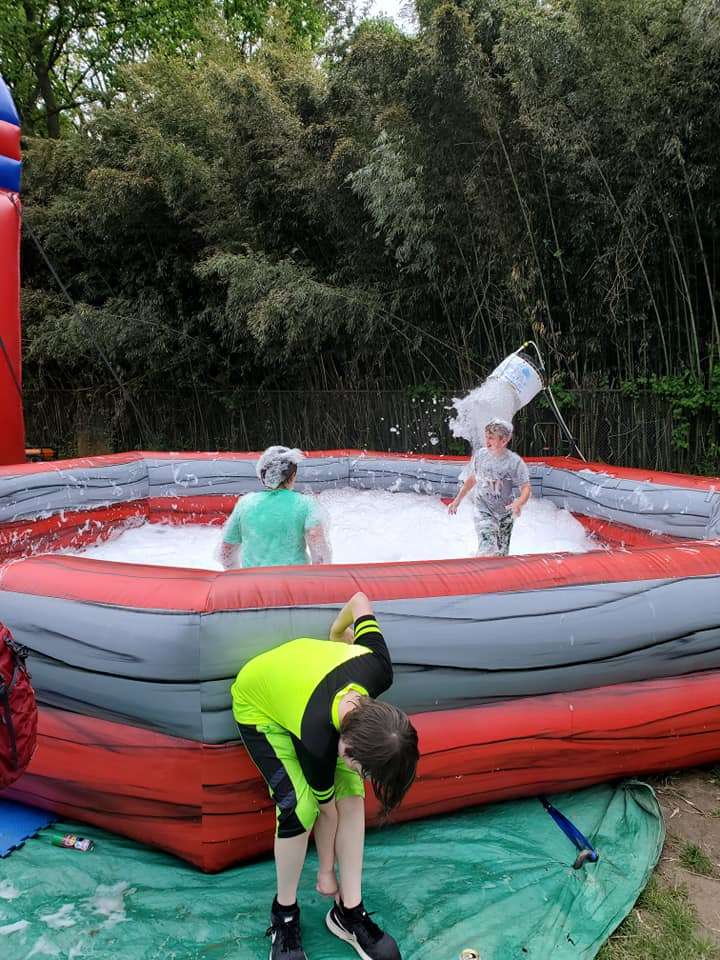 Foam Party
Foam Party

This is something that teens and college students are going crazy for...they hang out in this wet, fun, and epic cool suds while possibly dancing or just chatting with friends. So let's get your groove on and join in the foam craze!

The foam party will not get you soaking wet, but will definitely get you damp and so you should not go in if you don't want to get your clothes wet. This is so much fun with music playing and playing in the bubbles. This is definitely a different kind of activity but it is enjoyed by so many because it so different.
Foam Party click here
Graduation Specials (only valid for grad parties in the month of June)

RENT 2 items above and get 15% off your inflatable ride rental purchase!

Disclaimer: The above rentals are all eligible with the exception of the twister which is a game not a ride rental. Thank you.