Towson Bounce House Rentals
The Best Choice for Bounce House Rentals Towson
Towson's Bounce House rental leader. We are dedicated to bringing quality party and event rentals to Towson and surrounding areas in Maryland. 3 Monkeys Inflatables has been in a bounce house rental, water slide rentals, and party rental industry for many years and has maintained a superior reputation in the industry due to our firm commitment to customer service and safety. We comply with all the Maryland Department of Agriculture State Regulations. Our company is not just a bounce house rental company as we provide services for corporate events, college events, church events, school events, May Day events, and more. We have a huge selection of bounce house rentals, water slide rentals, inflatable rentals, rock climbing wall rentals, moonbounce rentals, bungee trampoline rentals, VR roller coaster rentals, interactive inflatable game rentals, carnival game rentals, and more to the Towson,MD area.
Order-by-Date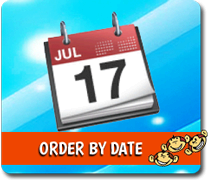 Bounce House Rentals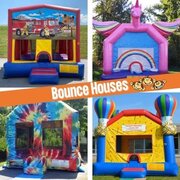 Combo Bouncer Rentals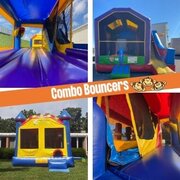 Water Slide Rentals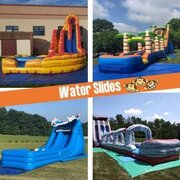 Inflatable Slide Rentals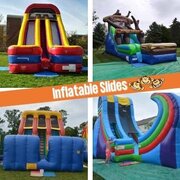 Toddler Inflatables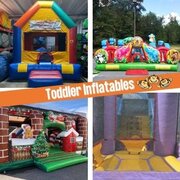 Obstacle Course Rentals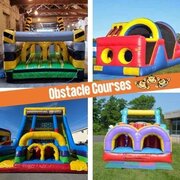 Extreme Interactives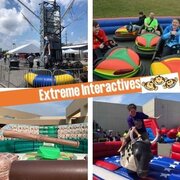 Giant Games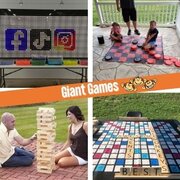 Carnival Games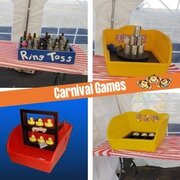 Foam Parties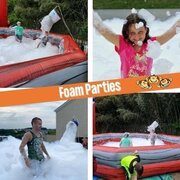 Tents Tables and More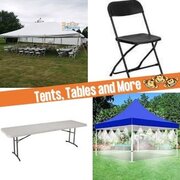 Casino Parties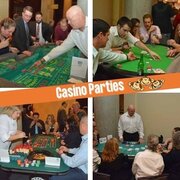 Escape Room Rentals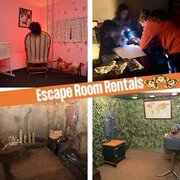 Virtual Reality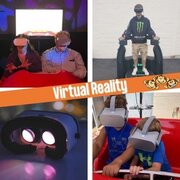 Make And Take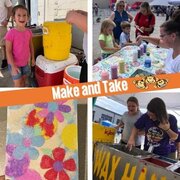 Event Equipment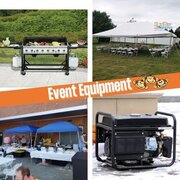 Picnic Foods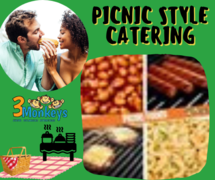 Glow Games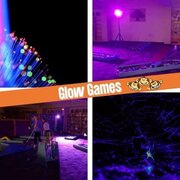 Staff Attendants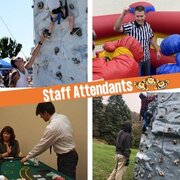 Holidays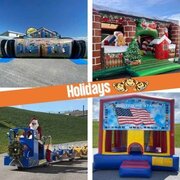 Packages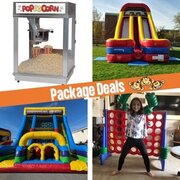 Digital Video Game Rentals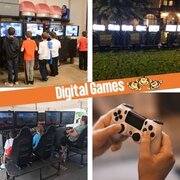 Dunk Tanks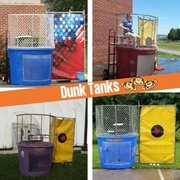 Photo Booths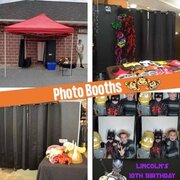 Entertainment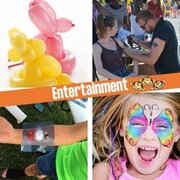 Concessions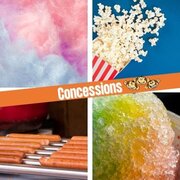 Advertising Inflatables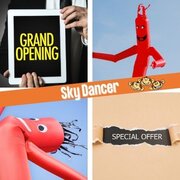 Distracted Driver Simulator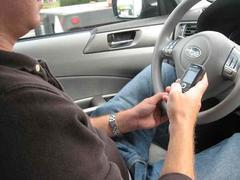 Xtreme Racing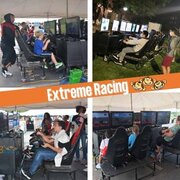 Movie Screens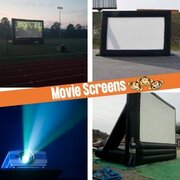 Gift Certificates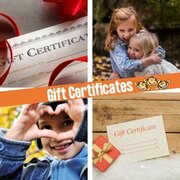 Mobile Axe Throwing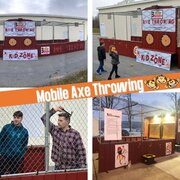 Golf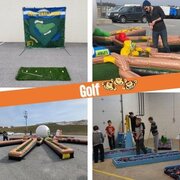 IPS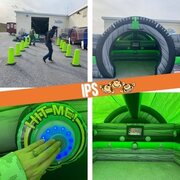 For Sale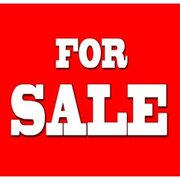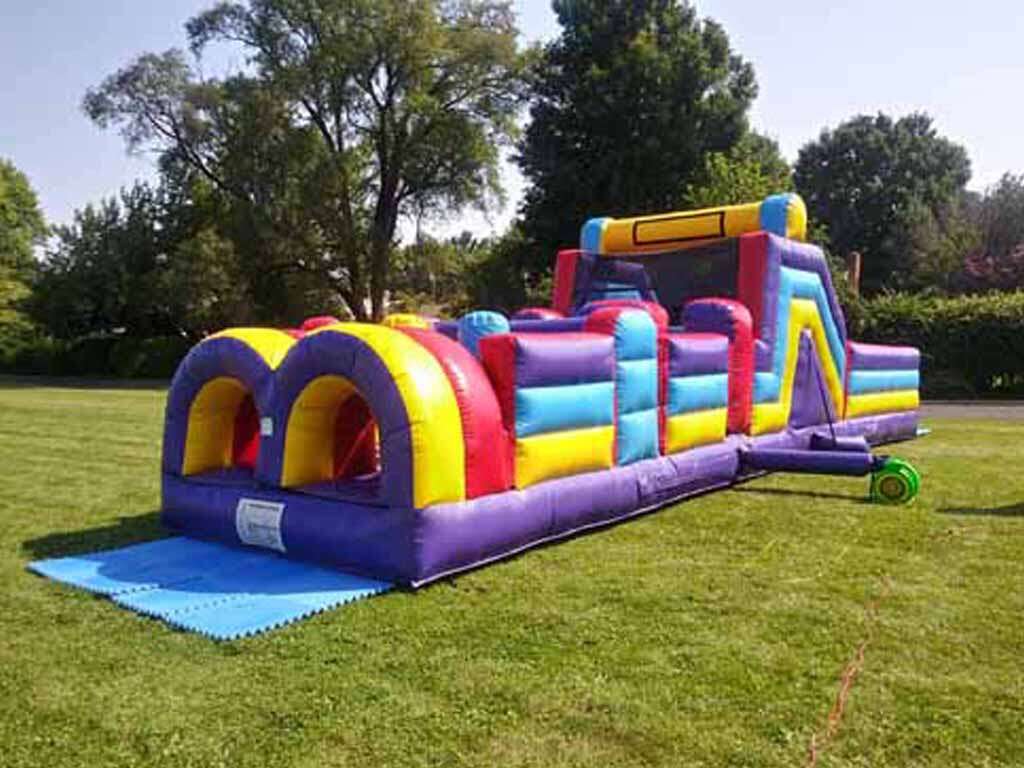 Ready to Explore our Towson Concession Rentals?
3 Monkeys has the best party rentals in Lancaster including Bounce House rentals, water slide rentals obstacle course rentals, tables and chairs, games, and much more. You can view our full selection of bounce house and party rentals below. Please do not hesitate to contact us with any questions that you may have or for assistance in putting together your next event rental. Are you having your party in Lancaster City Park? We can help. Pick one of the many city parks such as Binn's Park, Holly Pointe Park, Musser Park, Rodney Park, etc., and let us take care of your party rentals. Lancaster has a lot of great restaurants to visit while you are in town such as the Iron Hill Brewery which has not only a fantastic atmosphere but a great menu and craft breweries as well. If you are looking for great Italian cuisine visit the local Lombardo's and try their lasagna! Visit on a Tuesday, Friday, or Saturday so you can experience the one-of-a-kind, Central Market. You can get anything from fresh produce and vegetables to meat, flowers, and even goods from local artisans. There is so much to do in, and around Lancaster that most people visit and make a whole weekend of it.
check out our 5 ways to have the best teen party ever blog
Book Towson Party Rentals Now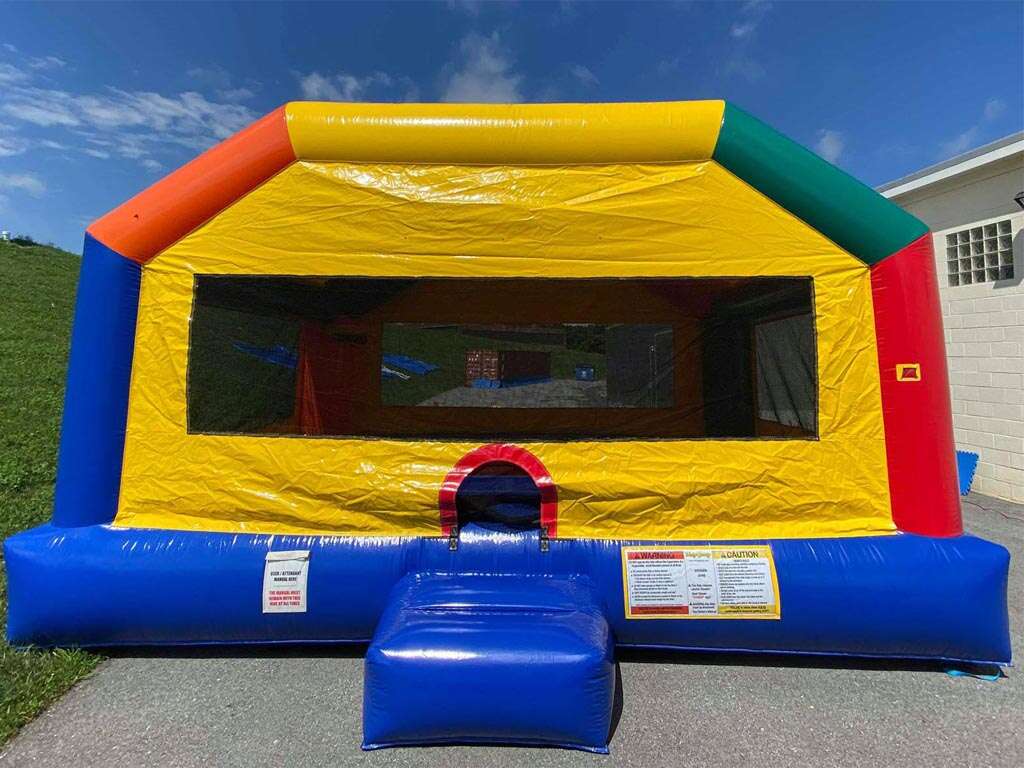 Moonbounce Rentals Towson
Moonbounce Rentals Towson are perfect for any party or event whether it be a backyard party, school festival, church event, corporate event, college event, anniversary party, post-prom event, or mini-THON. Both children and adults love jumping in moon bouncey rentals. Towson bounce house jumpers are typically 15x15 and hold up to 8 children at a time. There are so many jumpers to choose from it's hard to believe at times. Choose from primary colors, or themed units like Hot Air, Castle, Big Stinka, Zombie, Tie Dye, Unicorn , Jungle, Batman, Superman>/a>, Pirate, Disney Princesses, Clown, Dr.Suess, Lancaster mini bounce, Holiday, Fire Truck, Dinosaur and of course USA!Don't forget about our water bouncy houses too!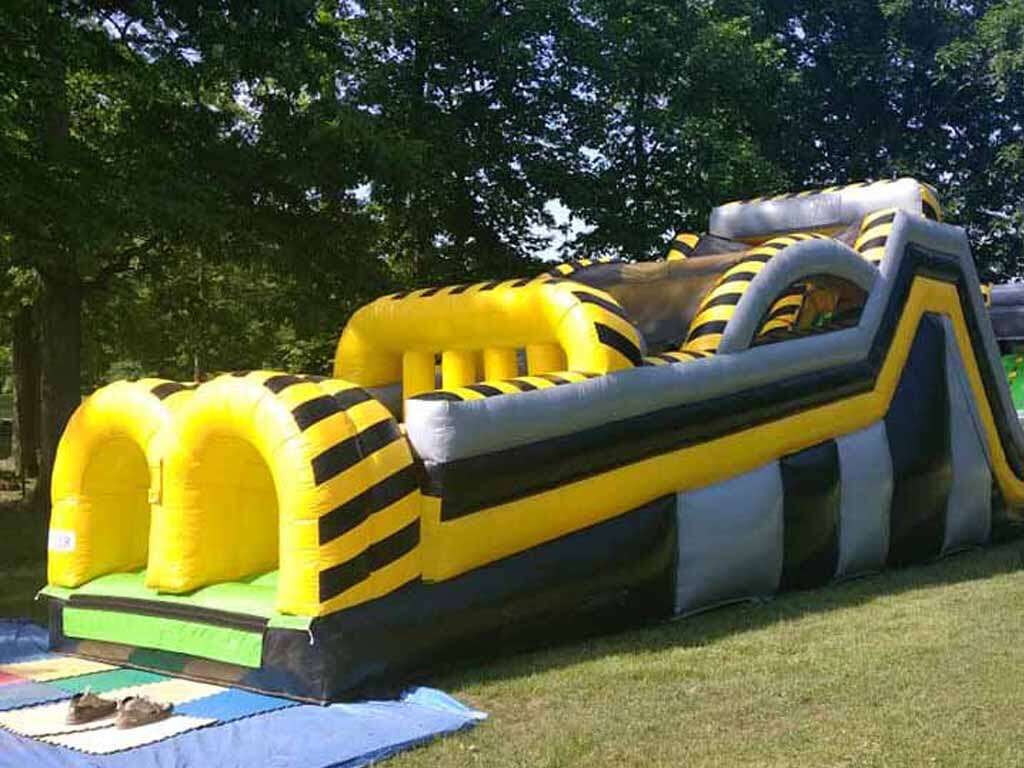 Towson Trackless Train Rentals
Towson Obstacle Course Rentals are very popular for all types of parties and/or event rentals. We have two different types of obstacles; two-man races and playground obstacle courses. In both types, there are obstacles like pop-ups, pop-downs, crawling through tunnels, climbs, slides, log-type obstacles, and more! Our Wacky World is our most popular playground obstacle and our Nuclear Explosion Series is our most popular two-man race obstacle. Our nuclear is made up of three separate pieces and can be rented as 1, 2 or 3 pieces for a total of 115' feet. Call us today at (717) 650-7657 to discuss your obstacle course rental options!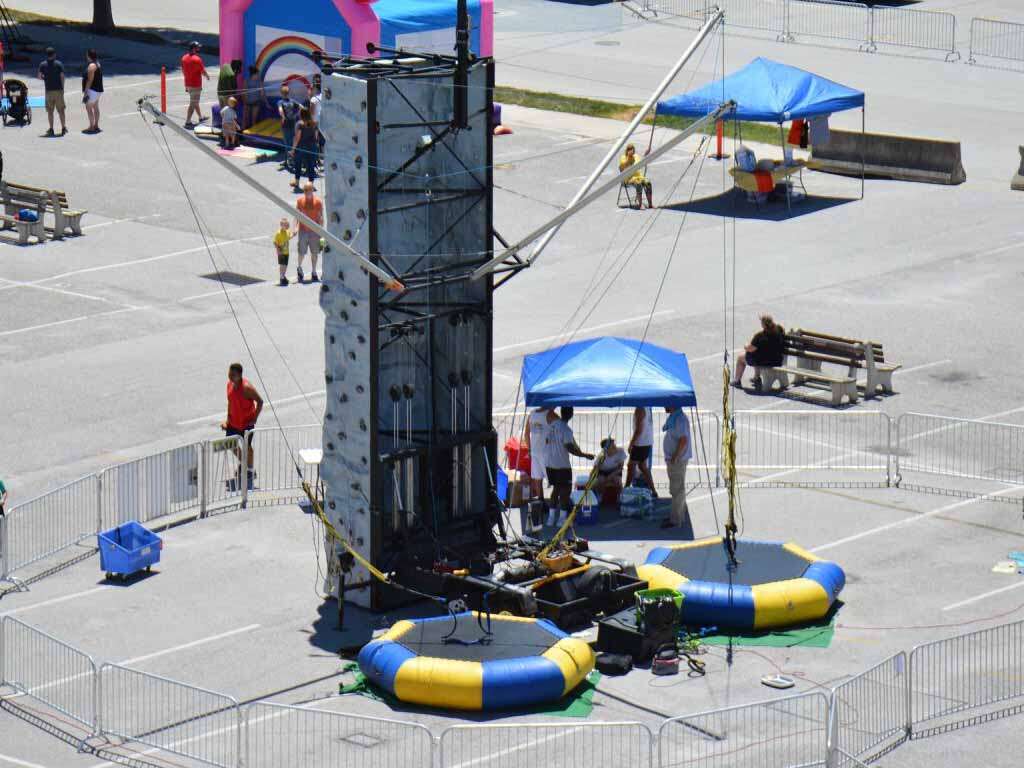 Towson Giant & Carnival Game Rentals
When you think of excitement, fun, and attracting a crowd then you can't imagine the excitement that a Rockwall/Euro bungee rental brings to your event. Towson Rock Wall Climbing rentals with climbing harnesses are both popular for younger kids up through adults. Rock Climbing Walls in Towson, MD are safe and fun, and have a dedicated climbing specialist with you the entire climb in Towson. When you are jumping and having fun on the Euro Bungy you will soar in the air in Towson A enjoying the harnessed fun of the Euro Bungy Rental.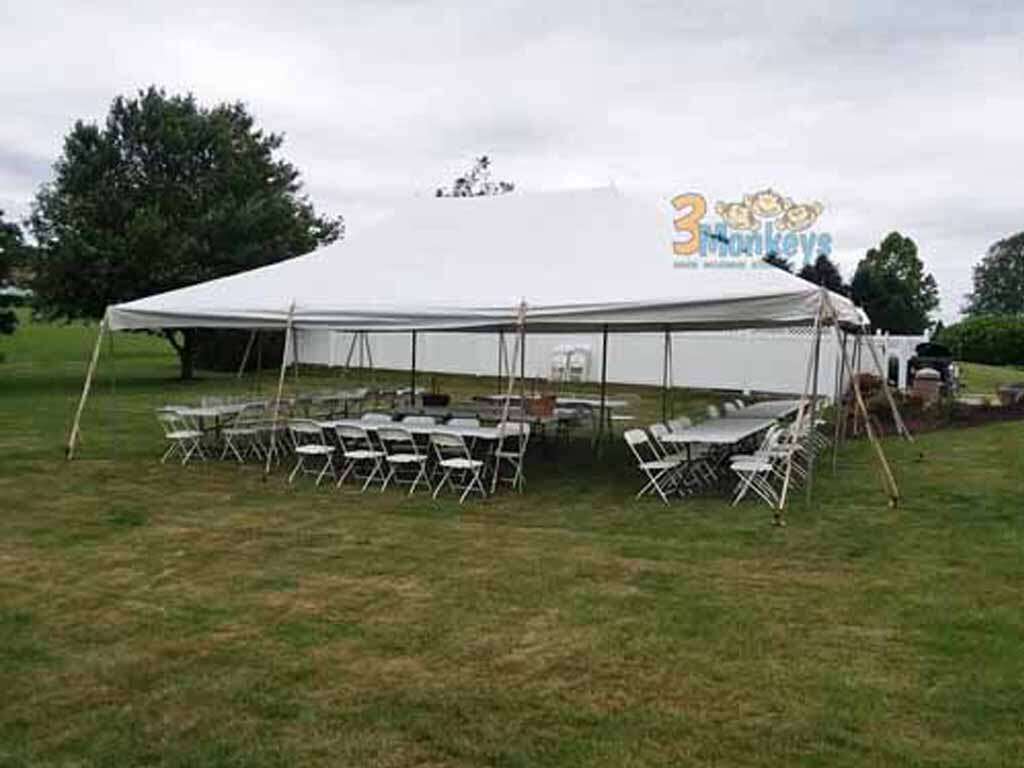 Tents, Tables and Chairs Towson, MD
We deliver tents, tables, and chairs for your event or party in Towson MD, and surrounding areas. Tents provide shade on sunny days and are perfect to seat your guests under. Our tents come in a variety of sizes (10x10 pop-ups, 20x20, 20x30, and 20x40). Choose between 6' and 8' tables and between dark or light chairs. We deliver and setup, or you can pickup in our new shop located across the Maryland line in PA.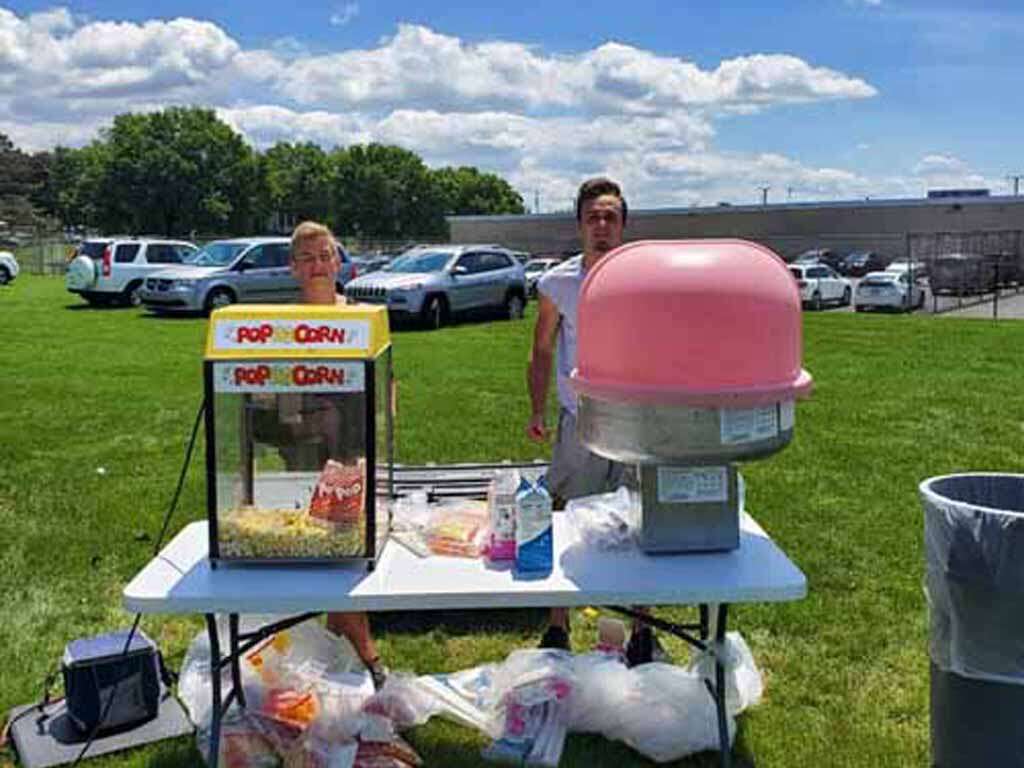 Towson Concession Rentals
Towson Concession rentals are the perfect add-on fun food rental item to either give your guests a little something extra or to earn some fundraising money at your organization's event. Choose from popcorn, snow-cone, cotton candy, mini-fair donuts, and a hot dog roller. All concessions (with the exception of the hot dog roller) come with supplies and additional quantities can be purchased if necessary.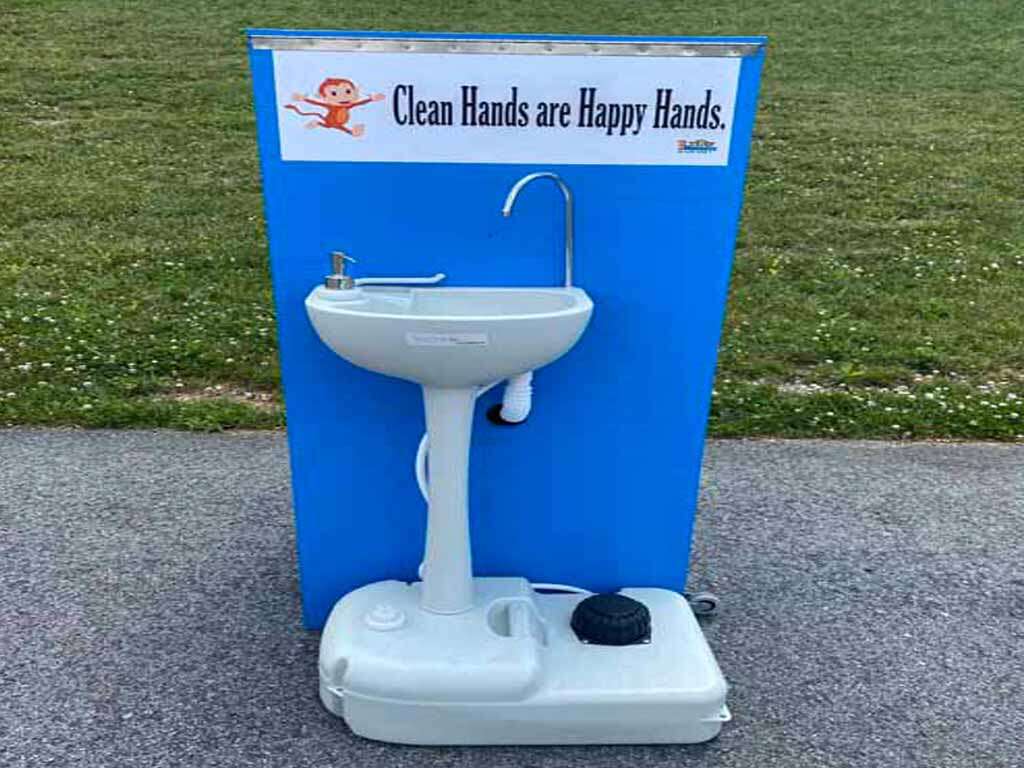 Towson Hand Washing Station Rental
We now offer portable Hand Washing Station Rentals Towson for your social distance events. This is a 'hands-free' washing station where the user pumps the water with their foot on the pump. If you are interested in additional sanitizing methods we also have anti-bacterial stations available for rent as well. We encourage you to use plenty of signage at your events encouraging any rules you wish to enforce at your event. "Clean Hands are Happy Hands."
Choose the Best Event Rental

There are a lot of companies you can choose from for bounce house rentals in Towson; however, rest assured that you are in the right hands with 3 Monkeys. Our company can work with you if you are having your party at a Towson city park or Community Center as we are fully insured and meet all of the Maryland state regulations. We are always striving to ensure your event is better than you expected. We work with you for your event, from the time you contact us about your party/event helping you navigate through all of our inflatables & entertainment options figuring out what is best going to work for your event, and most importantly also for your budget.
Towson Maryland Bounce House Rentals and Bounce House Combo Rentals
Bounces house rentals in Towson are typical at Fairs/Festivals and for backyard birthday parties where you would jump inside the inflatable. Towson Bounce House Combo Rentals are very similar in the fact that they have the jump area however they have also a small sampling of other elements available for rent with most combos having a slide and most having some other components such as small obstacle popups/crawl through area's, and basketball inside or outside.
How to Book Bounce House Rentals Towson
Once you make the decision to rent a bounce house, water slide, or other party rentals in Towson with us we have convenient payment options for the deposit. You can simply pay the 25% deposit with any major credit card, or you can very easily send us a check in the mail. It's that simple! We will confirm back with you when the deposit is made with a receipt by email so that you have that for your records. When we come to set up your inflatable we will find out where to set it up, bring all the necessary cords/tarps for the job, and ensure the inflatable is clean & ready for your use. Finally, when we are complete we will spend a few moments with you going over the safety rules & instructions with you, and answering any questions you may have. Don't forget we are still only a phone call away during your rental...we always have our phone available to take any calls. When you are finished with our rental we will come back & clean the inflatable upon pickup. We will let you know we are ready to go, and ensure your party in Towson was a success.
Bounce House Rentals Towson, MD
Here is just a small sampling of some of the items we provide for Bounce House Rentals Towson, MD. We offer all the party rentals you need to throw a backyard party, church event, block party, School Fun Day, Mayday, or End of year event, Corporate Event, Grand Opening, or whatever type of event you are planning. We also rent Games in Towson, MD to add on to your party rentals so that you can create a perfect event.

Towson MD Bounce House, Games, and Concession Rentals are a huge part of our inventory including fun interactive items like Rock Wall Rentals, Mechanical Bull Rentals, Escape Room Rentals, Trackless Train Rentals, and even Bumper Car Rentals all in Towson, MD

Give us a call at 410-581-5867 or simply email us if that is more convenient at info@3monkeysinflatables.com. Provide us with some general details like your event date, event times, your budget so we can only send you quotes that will work so we don't waste your time, and a few ideas of what your events are all about and if there is something specific you want and we will work up a few different quotes and send those right over to your email.
Delivery Area
3 Monkeys Inflatables delivers in Central Pennsylvania and Northern Maryland. Here are just some of the cities you will frequently see our trucks and equipment: York, Red Lion, Lancaster, Landisville, Ephrata, Spring Grove, Pequea, Camp Hill, Fawn Grove, Felton, Loganville, Shrewsbury, Emigsville, Delta, Brogue, Baltimore, Bel Air, Owings Mills, Carlisle, Harrisburg, Elizabethtown, Lititz, Manheim, Brownstown, Millersville, Hempfield, Akron, Reading, Birdsboro, Douglassville, West Lawn, Manchester, Jacobus, Windsor, Mount Wolf, Dillsburg, Wrightsville, and many, many more!