Mechanicsburg Bounce House Rentals
The Best Bounce House Rentals Mechanicsburg
The best bounce house rentals in Mechanicsburg are from 3 Monkeys Inflatables. We are the party rental specialists to rent a bounce house from near Mechanicsburg PA. Our company provides amazing customer service, a professional setup, and clean, sanitized moon bounce rentals. We have a large inventory of inflatable rentals that are perfect for parties, celebrations, college events, school carnivals, corporate picnics, community days, and backyard gatherings. Get a bounce house castle for your next birthday or graduation party!

Our big selection of bouncy house rentals ensures that there is something for everyone. We have bounce houses with themes such as unicorn, tie dye house, jungle, pirate, princess, fire truck, dr. seuss, batman, superman, among others. Not having a theme? That's okay too because we have plain ones like our castle bouncer, hot air balloon bounce house, york jump house, and 20x15 to name a few.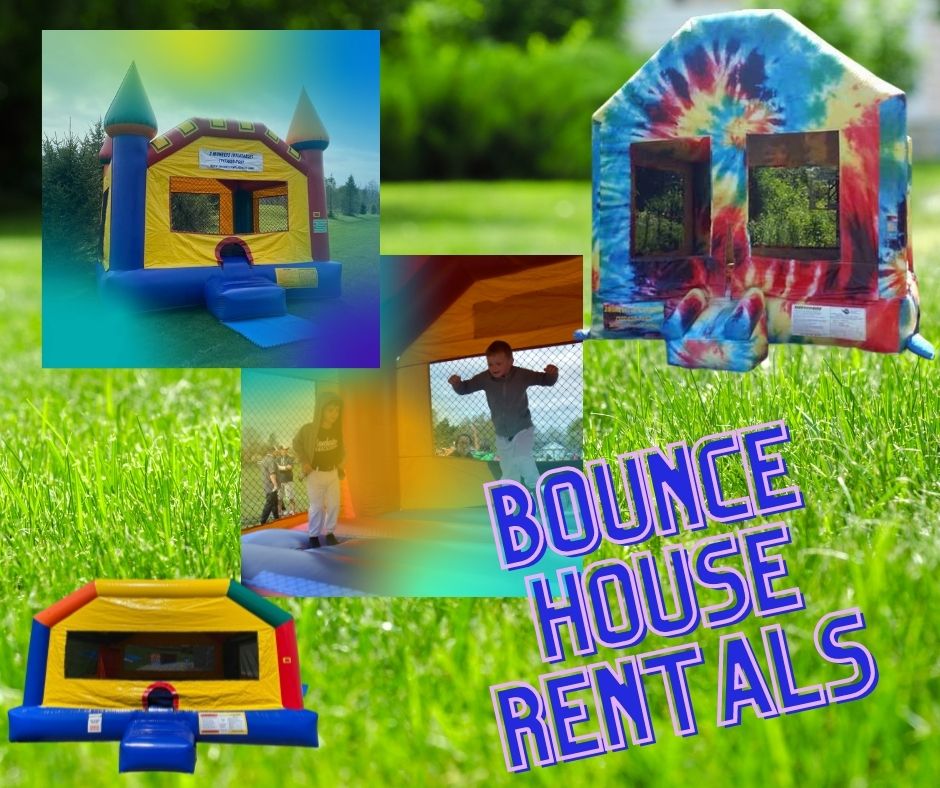 Bouncy House Rentals in Mechanicsburg
Mechanicsburg bouncy house rentals are also known as jump house, moon bounces, castle bouncer, blow up house, inflatable house, jumping house, bouncey house, blow up castle, bounce house castle, and so many other names! Complete your party planning with a bouncer house rental. Placing a rental with 3 Monkeys is easy, peasy! You can place your order online through our web site with our easy to use checkout process or you can call one of our booking specialists at 717.650.7657 to help you over the phone.
Rent a Bounce House
Planning a party doesn't have to be stressful. Hosting a party is supposed to be fun. We want both you and your guests to have a great time and make long lasting memories. We want you to be able to rent a bounce house with ease. Often people will do a search to 'rent bounce house near me' and will come up with a list of companies. Which jumping house company do you click on first? Choosing the right place for a jump house rental can be challenging. Rest assured that 3 Monkeys is a licensed amusement rental company in the state of Pennsylvania, we register events with the state, we have 3 licensed inspectors on our staff, are insured, have commercial automobile insurance, and provide workers compensation. All of these things are important when looking for the right company to do your party rental.
Frequently Asked Questions about Jumper House Rentals
Where do bounce houses to rent originate?
An engineer by the name of John Scurlock stumbled across this amazing invention back in 1959. He was trying to perfect covers for surfaces such as swimming pools and tennis courts when he saw his son bouncing on the cover and having a blast. This caused a whole new idea to come to life. Since then, bouncing houses rentals are popular worldwide and are a staple at parties!
When will the bouncey castle be delivered and picked up?
You will have a better idea of when delivery and pick up are scheduled for, a few days prior to your rental. Once all of the rentals are in for a given date, we will do our truck routing and someone will be in touch with you to let you know when you are scheduled. Our rentals are for up to 8 hours so if you tell us you would like the rental from 12:00 p.m. until 8:00 p.m. you are guaranteed to have it delivered, set up, ready to use by 12 noon. Pickup will then be scheduled for 8 p.m. or later.
My yard is kind of small, how do I know if a moon bounce will fit?
The only way to know for sure if the jumping house will fit in your yard, is to measure. Our standard bounce house rentals are 15' x 15'. However we have two that are smaller; the lancaster mini moonbounce and the train bounce house. We do also ask for an additional 5 feet clearance all around for safety reasons. If you have further questions please do not hesitate to call our office.
Do you have a wedding bounce house for rent?
We do have white castle bounce house rental that is frequently used for weddings and anniversary parties. The white castle bouncer is an extra large bounce house that is great for children and adults and it presents amazing photo opportunities! Our tie dye house seen below is also quite popular for weddings because it is so unique and really pops is photos!