Pequea Bounce House & Party Rentals
Water Slide and Inflatable Rentals in the Pequea, PA and Lancaster County area.
Bounce House Rentals deliver in Pequea, PA for all your party rental needs including Inflatables, Combos, Water Slides, Obstacle Courses, and Party Rental items such as Tents, Tables, Chairs, Concessions, Game Rentals, Rock Wall Rentals, Escape Room Rentals, and so much more. Check out our complete inventory list here. Bounce House Rental is fun for graduation parties, birthday parties, school carnival, block parties, church events, college events, and corporate events. If you are planning an event in Pequea or surrounding areas like Landisville please feel free to book online by adding the items to our cart, or give us a call at (717) 650-7657 or email us at info@3monkeysinflatables.com We love to help our Pequea customers help find the perfect bouncy house rentals and party supplies for their events to ensure you have a great event rental with 3 Monkeys Inflatables.
Order-by-Date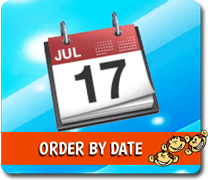 Bounce House Rentals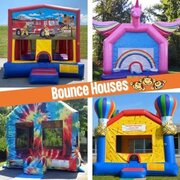 Combo Bouncer Rentals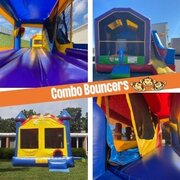 Water Slide Rentals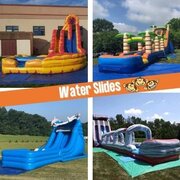 Inflatable Slide Rentals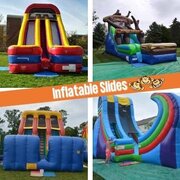 Toddler Inflatables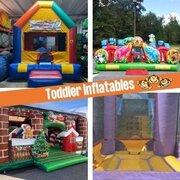 Obstacle Course Rentals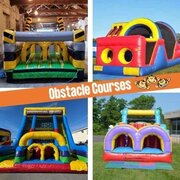 Extreme Interactives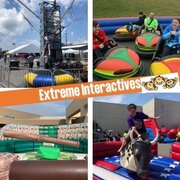 Giant Games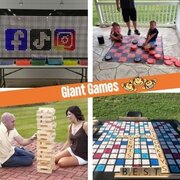 Carnival Games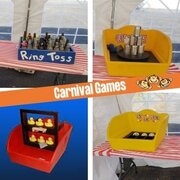 Foam Parties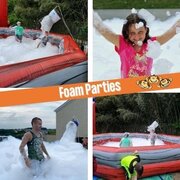 Tents Tables and More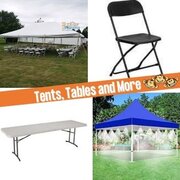 Casino Parties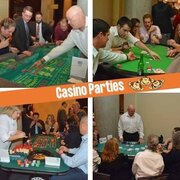 Escape Room Rentals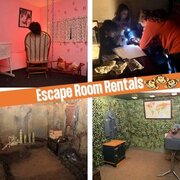 Virtual Reality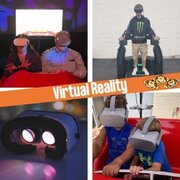 Make And Take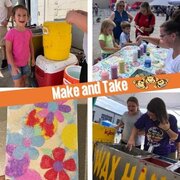 Event Equipment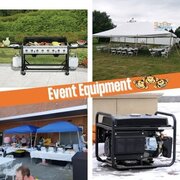 Picnic Foods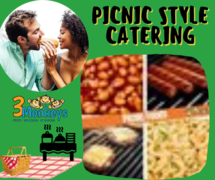 Glow Games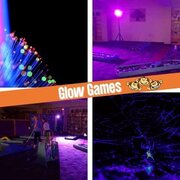 Staff Attendants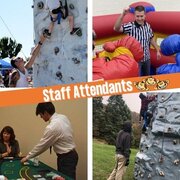 Holidays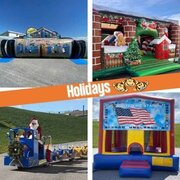 Packages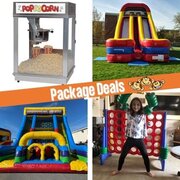 Digital Video Game Rentals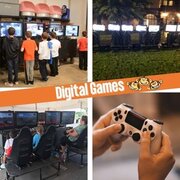 Dunk Tanks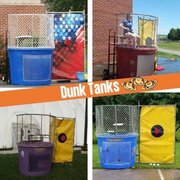 Photo Booths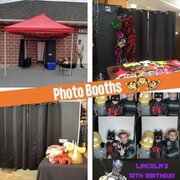 Entertainment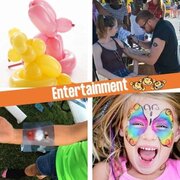 Concessions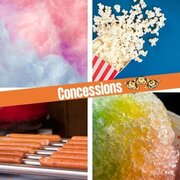 Advertising Inflatables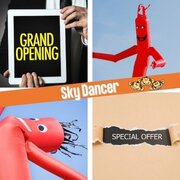 Distracted Driver Simulator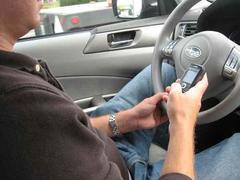 Xtreme Racing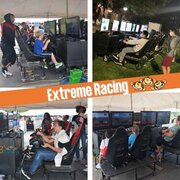 Movie Screens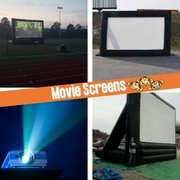 Gift Certificates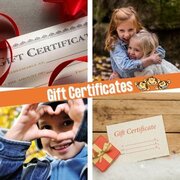 Mobile Axe Throwing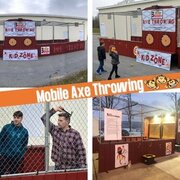 Golf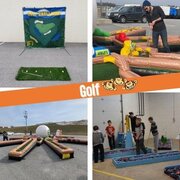 IPS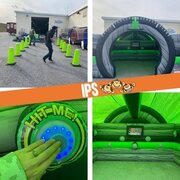 For Sale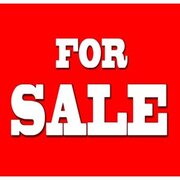 A little bit about Pequea
The quaint town of Pequea is located just along the Susquehanna River in Martic Township, Lancaster County, Pennsylvania. While in town visit the hidden gem,
Shenks Fairy Wildflower Preserve
where you can hike and in the Spring you can catch a glimpse of what it is known for, its wildflowers! Another unique visit in this town is to Baumgardener's Covered Bridge. If you have trouble finding it, pop these coordinates into your GPS and you should find it no problem; 39.93088092445919, -76.29532785981218. If you are looking for something to eat while you are visiting Pequea go grab a bite at Frogtown Cafe where they offer anything from sandwiches and wraps to pizzas and strombolis. If you are more interested in a little country cooking head to the town over where you can try the
Conestoga Wagon
. If you want to end your trip with a little shopping head over to the
Tanger Outlets
on Route 30 where you have tons of shops to choose from like Old Navy, the Sunglass Hut, Nike, the GAP, Kirkland's, Rawlings, Hanes, Reading China and Glass, the Disney Store, and so much more!
Interactive Inflatable Rentals Pequea
Interactive Inflatable Rentals Pequea are super fun for all types of events. Interactive Inflatables really involve participants and offer a fun, friendly competition aspect to your rental. Some you play as individuals, some you play as a team, and some have the versatility to be played either way. Featured here is our two-player boxing ring which is played with over-sized boxing gloves. We also have the Defender Dome which is a large game of dodgeball played by 4-players at one time, the Velcro Wall, Rock n Roll Joust, Big Red Baller (similar to wipe out), the Wrecking Ball, and the Bungee Run, to name a few. Many of these games are often as fun as a spectator as they are a participant. Pequea Interactive Inflatable Rentals are popular for post-prom parties, school festivals, church events, corporate picnics, backyard fun, and team-building events.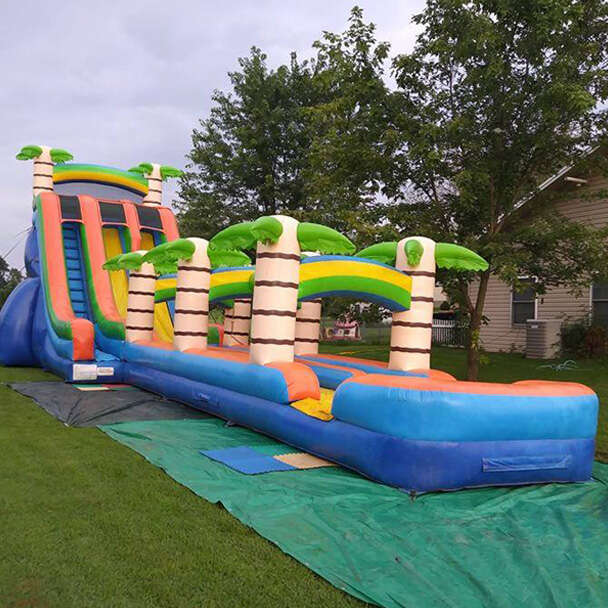 Pequea Water Slide Rentals
Waterslide Rentals Pequea are very popular during the summer months. Our water slides come in a variety of sizes and we have both single and double lanes! One of our most popular Pequea waterslide rentals is our 18' Big Kahuna, single lane slide. Our most popular is the 27' Lava Waterslide which is double lanes and has an extended slip-and-slide feature attached to the bottom of the slide. This often attracts more adults than it does children. Also in our waterslide selection is our Rockin' Rapids, 22' Tropical, 18' Splash Down, Twin Falls, Caustic, Fire n' Ice, and our newly added Tropical Obstacle which features an obstacle course run prior to the waterslide at the end. Waterslide rentals get booked quickly once the weather gets warm and summer hits so don't wait! Book now by calling 717-650-7657.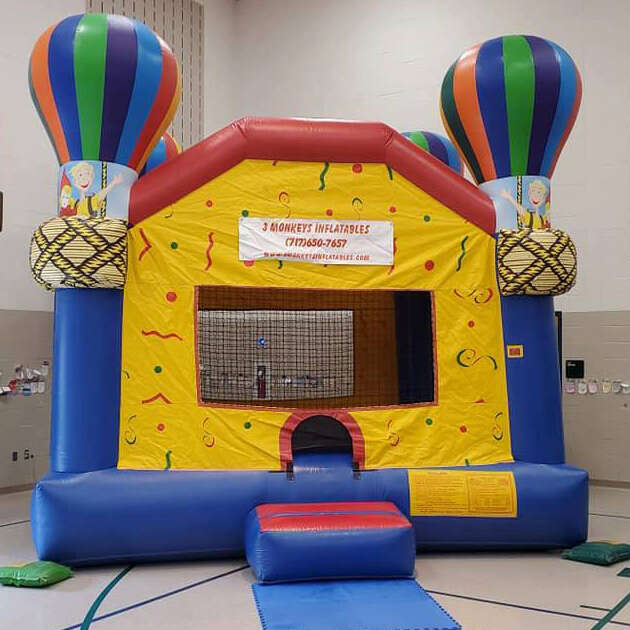 Bounce House Rentals Pequea, PA
Bouncy House Rentals are great for any occasion you are celebrating whether it be a wedding, a birthday, an anniversary, graduation, post prom, school carnival, church fellowship picnics, corporate events, or 'just because' gatherings. Most of our bounce houses are 15 x 15 and have an inflatable jumping floor with netted windows and high ceilings. You can choose from a theme such as Disney Princesses, Pirates of the Caribbean, Batman, Superman, Unicorn, Dinosaurs, Fire Trucks, USA or you can get one that is in primary colors. Most bounce houses hold 6-8 children at a time. Bounce House Rentals Pequea provides hours of endless fun for both children and adults. Who says you're too old to jump in a bouncy house?
Pequea's most trusted Rental Company - 3 Monkeys Inflatables
Pequea Party and Event Rentals is your # 1 Rental Company in Pequea and all of Lancaster County for all of your party rental needs including inflatables, concessions, rock walls, mobile escape rooms, bumper cars, mobile gem mining, wax hands, carnival games, giant games, mechanical bull rentals, dunk tanks, virtual reality, casino games, and much more! We deliver to all of Central PA and Northern MD including cities like Bel Air, Baltimore, Owings Mills, Delta, Red Lion, Spring Grove, Millersville, Landisville, Hempfield, Manchester, Carlisle, Harrisburg, Lititz, Manheim, Gettysburg, Elizabethtown, Reading, Sinking Spring, Birdsboro, and Douglassville.
About 3 Monkeys Inflatables

3 Monkeys Inflatables has been providing bounce house rentals, party rentals, and event rentals in the Pequea, Pennsylvania area since 2007. We have become a highly renowned and respected name in the Pequea Bounce House Rental and Event Rental Industry. The Pequea Valley School District is one of the best districts in the Central Pennsylvania area offering many School and College campuses who are proud to say we serve them. Pequea is a great place to have party rentals, event rentals, and bounce house rentals. Many neighborhoods have parks, recs, and community locations in them for a great place to hold parties in Pequea, PA.

Registered, Licensed & Inspected Inflatables

All cities in Pennsylvania require that your inflatable rental or any party rentals you are using that is considered an amusement ride are strictly licensed through the Department of Agriculture Ride Safety Division. They require all companies and public events to be registered and the company is required to have a specific insurance policy that is naming the Department of Agriculture as additionally insured. In Pequea Pennsylvania for Bounce House Rentals, you also want to ensure you are working with a company that is licensed to operate inflatables in the state but also have renewed their license each year and you can simply do that by calling the Department of Agriculture Ride Safety Division at 717-215-4316 or simply look for the current year sticker featured on the metal registration tag located on the blower. If they do not have the sticker you may want to notify the Ride Safety Division to ensure your event is properly licensed.

Trust 3 Monkeys Inflatables for your Party Rentals

3 Monkeys Inflatables is proud to offer the best bounce house rentals, water slides, obstacle courses, concessions, interactive inflatables, Photobooths, Rock Wall, Euro Bungy, Mechanical Bull, Wax Hands, Fun Foods, Novelty Rentals, and more that Pequea, PA has to offer. We are a full-service one-stop-shop rental company that will provide everything you need for you to have an amazing unforgettable party or event. We are able to provide rentals for birthday parties, a church picnic, corporate event, college event, Campus Activities, Camps, Pools, Grand Openings, Mini Thons, Post Proms we have the best selections to make it the Best Event Ever. We have provided services to schools, businesses, churches, and universities in the Pequea, PA area.

We proudly serve other areas in Central Pennsylvania including but not limited to Brownstown, Lititz, Manheim, Ephrata, Denver, Adamstown, Blue Ball, and all the surrounding areas in Central Pennsylvania.

3 Monkeys Inflatables is fully licensed and insured. Our entire staff is committed to providing you with excellent customer service, great rental, and making sure it's the best event ever! What are you waiting for? Give us a call at 717-650-7657 | 410-581-5867 or email us at info@3monkeysinflatables.com. We offer real-time 24/7 online booking for your convenience but also are available by phone or email for that personal experience. Thank you and we look forward to working with you.

Pequea, PA

717- 650- 7657 | 410-581-5867 | 1-844-650-7657

3 Monkeys Inflatables is your party rental specialist in Pequea, PA. We have everything you need to create a magical event. Our business has been providing party rentals since 2007 so we do not only have all the party rental items you need but have the experience to masterfully guide you in creating the ultimate party no matter what the size or budget. We have successfully helped with backyard parties, church events, block parties, Corporate Events, School Maydays and Fundays, as well as College Events.